For the first time Deutsche Bahn will feed solar power directly into its traction power network.
Deutsche Bahn and solar panel developer Enerparc have signed a contract for a new solar park in Wasbek, in the German state of Schleswig-Holstein. The electricity produced by that park will be fed into the 16.7 Hz traction network via DB's converter substation in Neumünster.
"This is the first time we're feeding solar power directly into the traction network. In doing so we're embarking down wholly new paths in the implementation of our strategy for protecting the climate. The new solar park will contribute to DB increasing the percentage of green electricity year on year."
Deutsche Bahn is already the biggest consumer of green electricity in Germany. According to the company's own calculations 60 percent of its electricity currently comes from renewables. This percentage will rise to 61 percent by 2021 and to 100 percent by 2038.
"We're responsible for the acquisition of electricity for the rail network and are Germany's fifth-largest electricity provider. By feeding this solar electricity directly into the network, we are gathering experience and insights regarding supplying the railway with renewables."
The contract between DB and Enerparc will involve the creation of a solar park measuring approximately 70 football pitches. Modules with 42 megawatts of peak power are to produce around 38 gigawatt hours (GWh) of energy every year.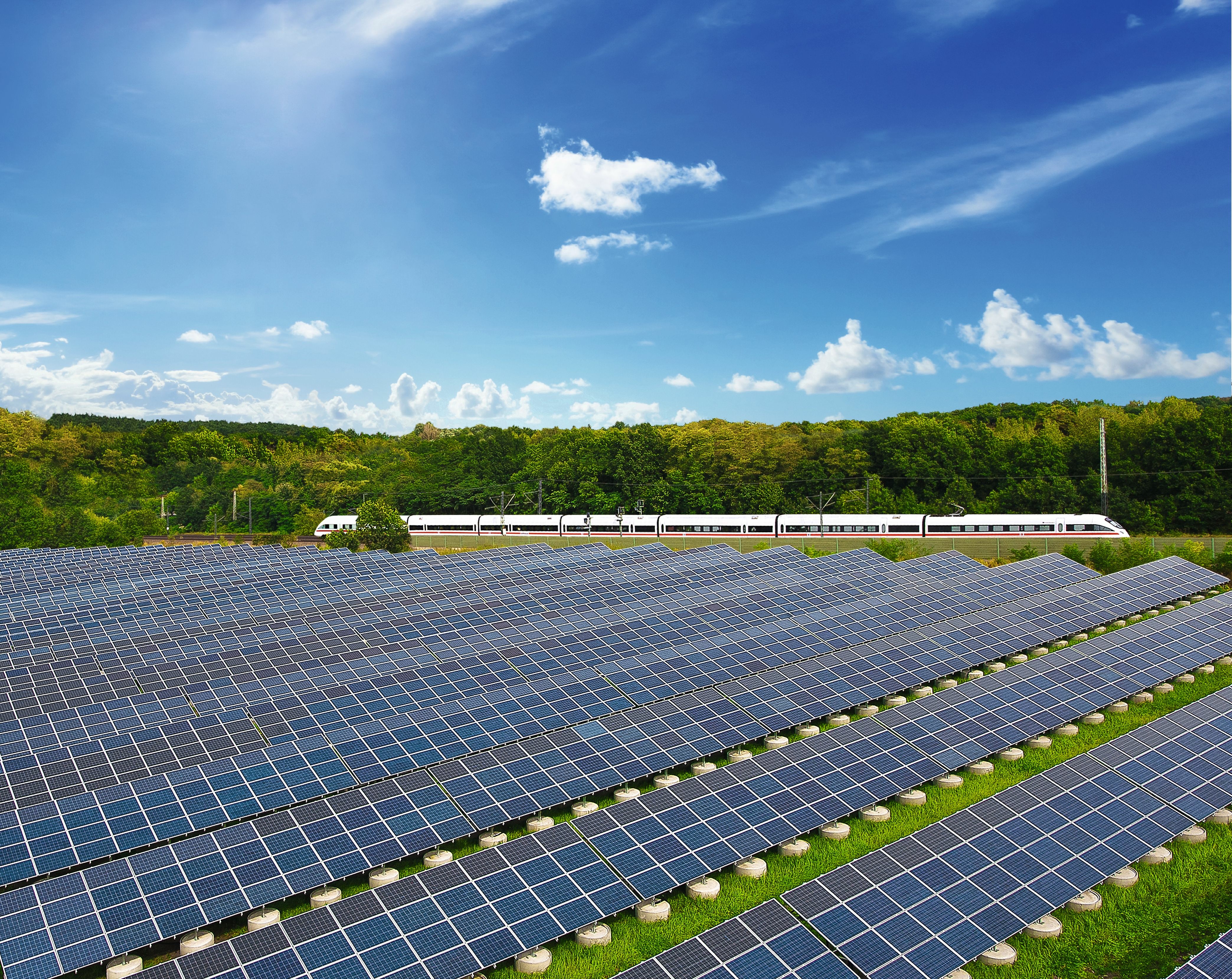 Subject to the approvals by expert and state authorities within the context of the on-going land-use planning, and following acceptance from the municipality, construction is to begin as soon as possible.
"Thanks to the long-term contract with DB we benefit from security when it comes to planning. Strong partners and the reduced capital costs make the construction of large solar parks cost-effective."
Enerparc AG is headquartered in Hamburg.
Also read: