Work on the second section of the new sea wall at Dawlish has begun using the 'Wavewalker'.
The railway line, which runs right along the sea front between the Teign and Exe estuaries, is the only railway link into the southwest beyond Exeter, calling at Newton Abbot, Plymouth and Penzance in Cornwall. It was badly damaged during a barrage of severe winter storms in 2014, causing the railway line (also damaged) to close.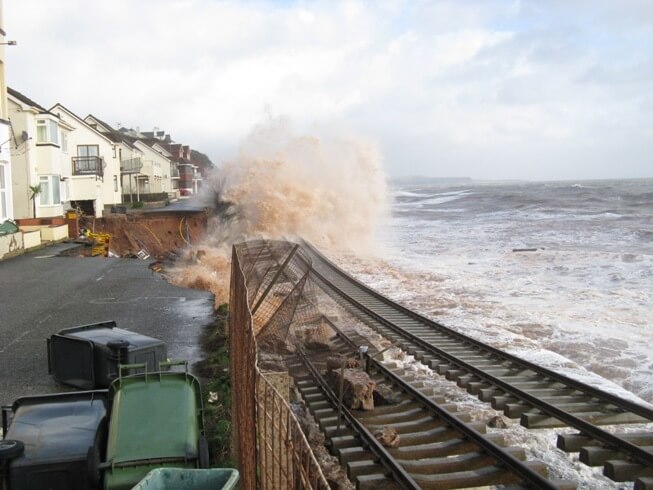 Network Rail has begun work on the next section of a new, bigger sea wall to protect the railway line from rising sea levels as well as extreme weather events.
The full upgrade to the sea wall will cost 80 million GBP. Work on this section will take two years, following the creation of detailed studies produced in collaboration with marine, coastal and railway engineering experts.
The sea wall between Dawlish station and the Coastguard breakwater (east of the station) should be completed by the end of 2021. Construction of the sea wall between the station and the Colonnade breakwater (west of the station) will connect to Marine Parade and will begin shortly afterwards.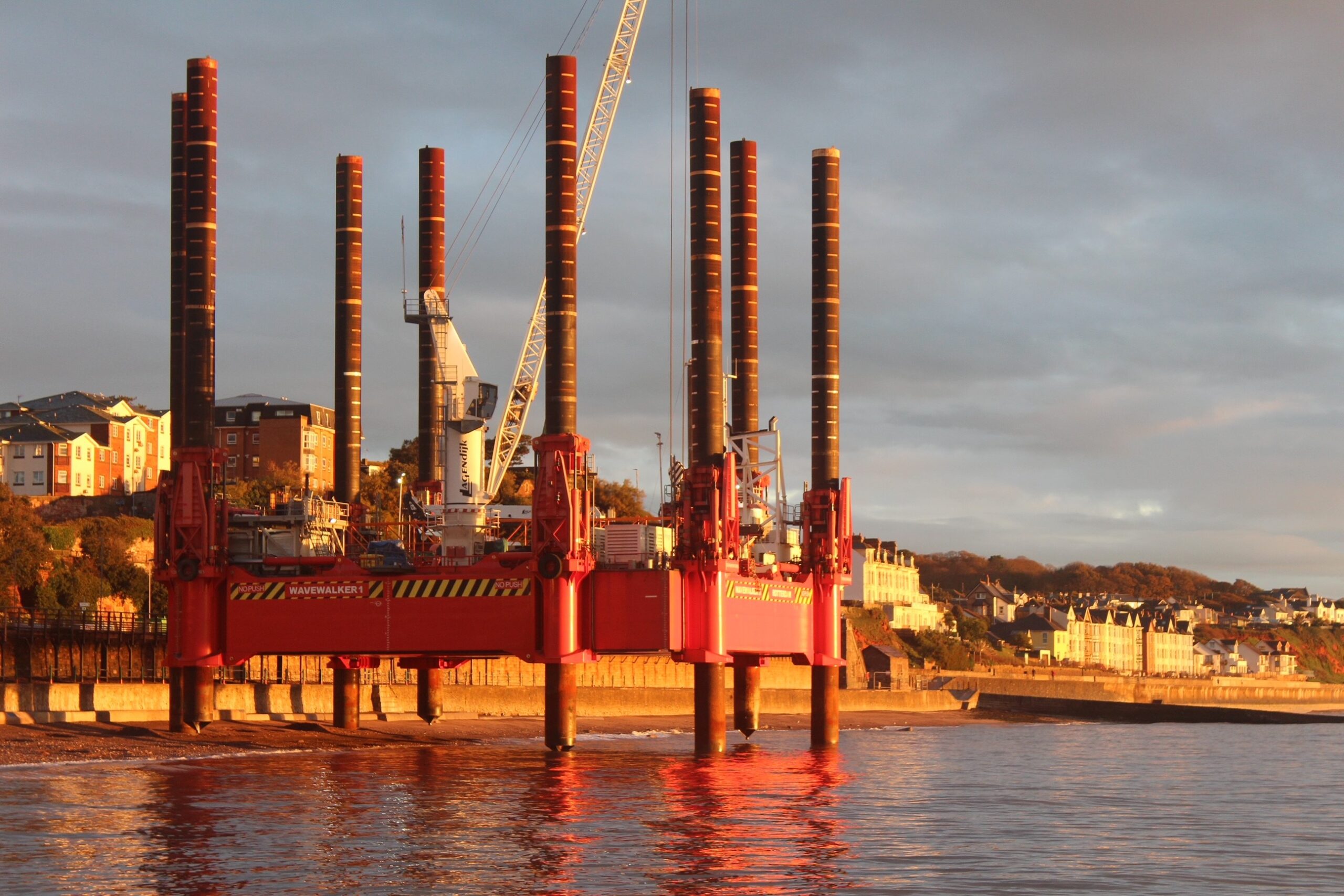 © Network Rail
The Wavewalker
To deliver the work on the sea wall, Network Rail is using an "eight-legged, self-contained walking jack-up barge", called 'Wavewalker'. Never before has any part of Britain's railway network been maintained using a Wavewalker.
Contractors BAM Nuttall will use the Wavewalker to access the sea-facing side of the railway embankment along Marine Parade in order to deliver the piling for the sea wall. The Wavewalker can be used across high tidal ranges – a feature of the south Devon coastline. Without it, the hours during which work on the sea wall could take place would be severely limited.