UK: In parliament today Prime Minister Boris Johnson gave the green light for HS2.
Phase 1 will run from London to Birmingham and has a delivery timeline of 2028–31, while Phase 2 is projected to be complete by 2035–40. This phase will connect Birmingham with Manchester and Leeds.
"So today, Mr Speaker, the Cabinet has given high-speed rail the green signal. We are going to get this done. And to ensure that we do so without further blowouts on either cost or schedule we are today taking decisive action to restore discipline to the programme. I will be appointing a minister, whose full-time job will be to oversee the project. A new ministerial oversight group will be tasked with taking strategic decisions about it. There will be changes to the way HS2 is managed. We will, in line with Mr Oakervee's recommendations, be interrogating the current costs to identify where savings can be made in Phase 1, without the costs and delays that would be associated with a detailed redesign and so that the company can focus solely on getting Phases 1 and 2A built on something approaching time and budget."
The confirmation has much cross-party support, including from the Labour Party and the Liberal Democrats.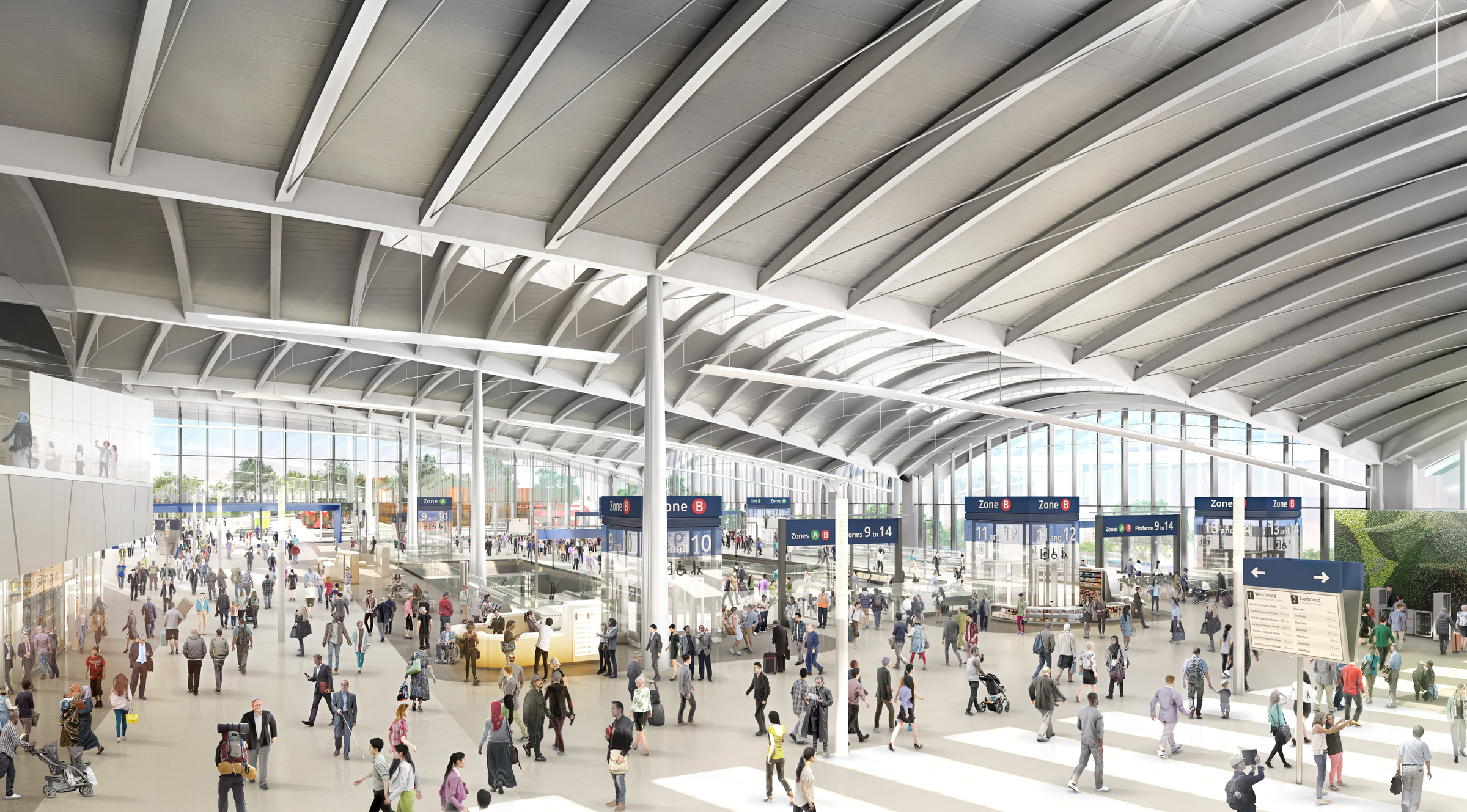 The rail industry response to the green light for HS2 has been understandably positive.
"These are crucial decisions that will turbo-charge rail's role in levelling up Britain's economy. Taken together, HS2 and High Speed North represent vital investment to improve today's railway and, through seamless integration with the existing tracks, build a reimagined rail network for the next 100 years.
"High Speed North will increase capacity and improve reliability while bringing the north of England closer together and build on the roll out of new trains across the region. HS2 will mean more frequent local services on existing lines, less road congestion with more freight going by rail and faster, and more punctual journeys between many parts of the country."
Alstom, Talgo, Siemens, and Bombardier in collaboration with Hitachi all submitted bids for the design and manufacture of the rolling stock for HS2.
"This decision is a symbol of confidence in UK plc and great news for the whole country. As Britain's biggest train manufacturers, we're excited to continue our joint bid to design and build the Great British train here in the UK.
"It would support thousands of manufacturing and supply chain jobs and unite the Midlands and the North. It's time to work together to deliver the full benefits of HS2."
Siemens Mobility called the project 'vital', stating that it would help close the productivity gap of almost 40 percent that existed between London and the north of England.
"With faster, more frequent services and the introduction of new direct services, HS2 will bring people, businesses and communities closer together. As a high-capacity, fully electrified rail service, its construction is also essential for the UK reaching our net zero carbon emissions target, with the expectation that it'll take more than 2.5 million trucks' worth of cargo off the road."
Groups like The Wildlife Trusts remain opposed, without providing a credible alternative.
Also read: