With work on-going on the first section of the new sea wall at Dawlish, Devon, Network Rail has made public plans for the remaining section of the 80 million GBP project.
Following severe winter storms in 2014, during which the coastal railway line suffered severe damage, Network Rail has been working on increasing the long-term resilience of the only railway connection for Cornwall and Devon with the rest of Britain.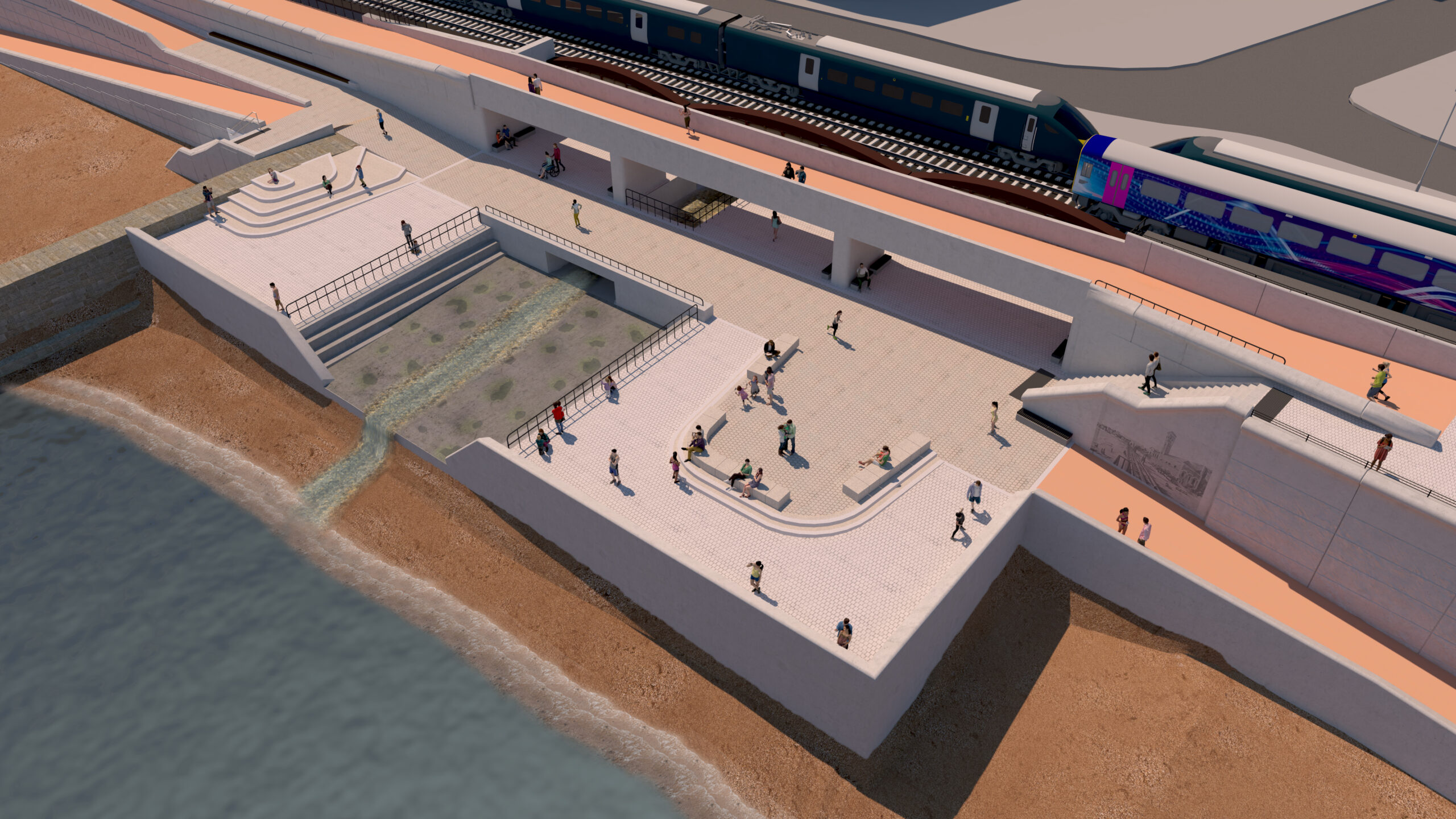 The latest section of the new sea wall, which is 415m in length, includes a number of features: the new sea wall will be higher than its predecessor and will incorporate a public walkway that will also be wider than what was there before. There will be pedestrian access to the beach on the other side of the railway line, while a footbridge will connect the two parts of the sea wall. Lastly, there will be an accessible station footbridge complete with lifts.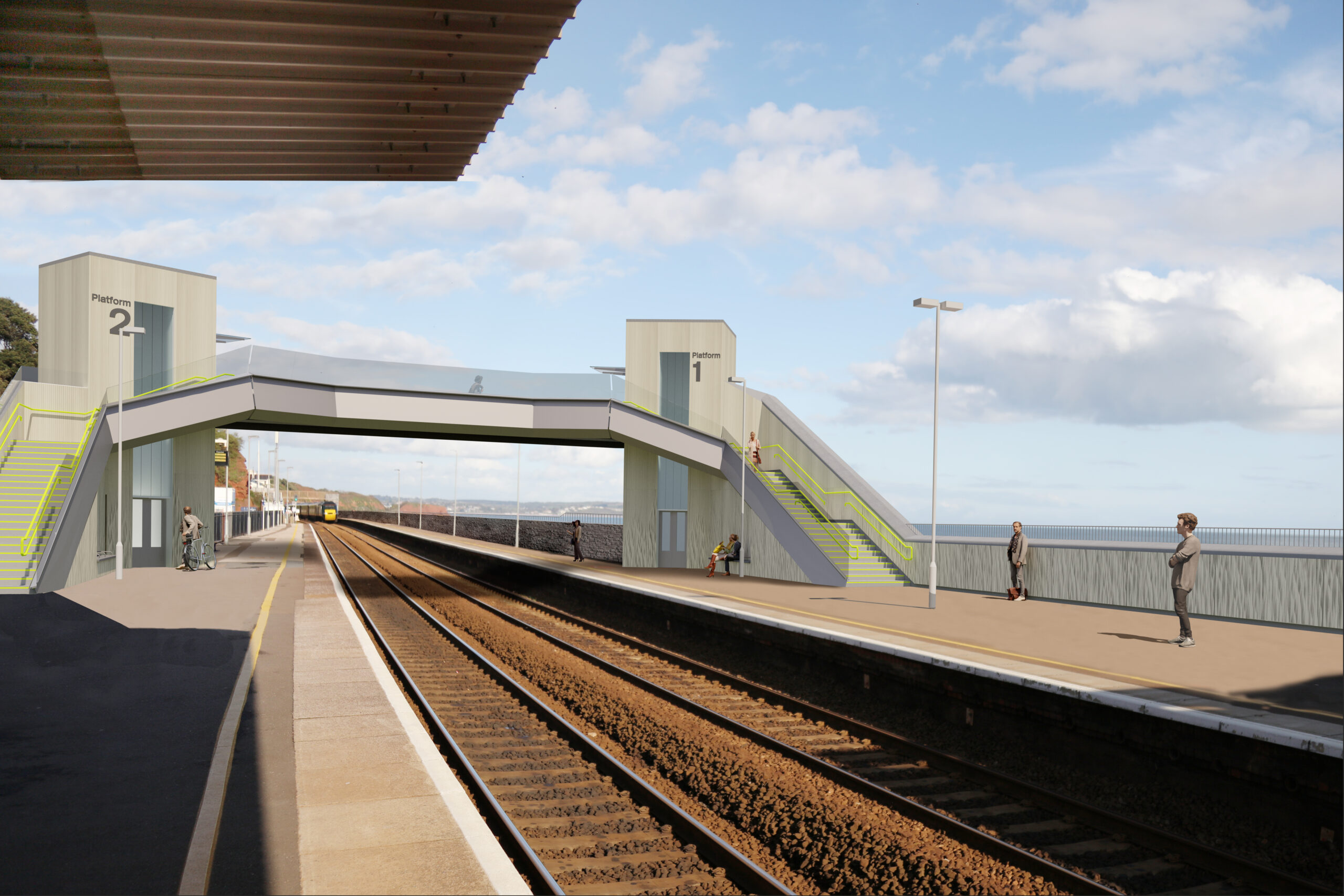 © Network Rail
The Grade II listed station is used by more than 500,000 people a year. Network Rail hopes that these works will protect it from rising sea levels and extreme weather for 'generations to come'.
"The Department for Transport and Network Rail have been working tirelessly to determine what needs to be done in order to protect this vital transport artery for Devon and Cornwall, in a way that works for Dawlish. Completing the Government's £80m investment will protect the railway and improve facilities for the residents of Dawlish and visitors to the town for generations to come.
"We've already made great progress on the first section the Dawlish sea wall at Marine Parade and would like to thank the local community and passengers for their patience as the work continues.
"With almost £5m already being spent locally during our works at Marine Parade, we are committed to continuing to spend as much as we can with local suppliers, accommodation providers and other community businesses as we deliver the remainder of this vital project."
The engineering company Arup developed the plans for Network Rail. Furthermore, scale options of the different design options have undergone testing in a laboratory with wave conditions simulated. The test facility at HR Wallingford is a specialist in testing solutions for cases where water interacts with people, infrastructure and the wider environment. Given the highly exposed nature of the railway line at Dawlish, this in-depth testing will ensure the railway line will be able to withstand extreme weather and rising sea levels.
Also read: