Network Rail has published two reports examining how the railway can cope better with extreme weather events.
Following the derailment at Stonehaven in August last year, which caused the tragic loss of three lives, Network Rail commissioned two taskforces to look into the impact of extreme weather on the railways. Transport Secretary Grant Shapps requested a review of the resilience of the rail network in the UK in the face of a changing climate. An initial report was published in November 2020 with an update report published on 17 March 2021 along with the two taskforce reviews. These latter two focus on earthworks management and weather.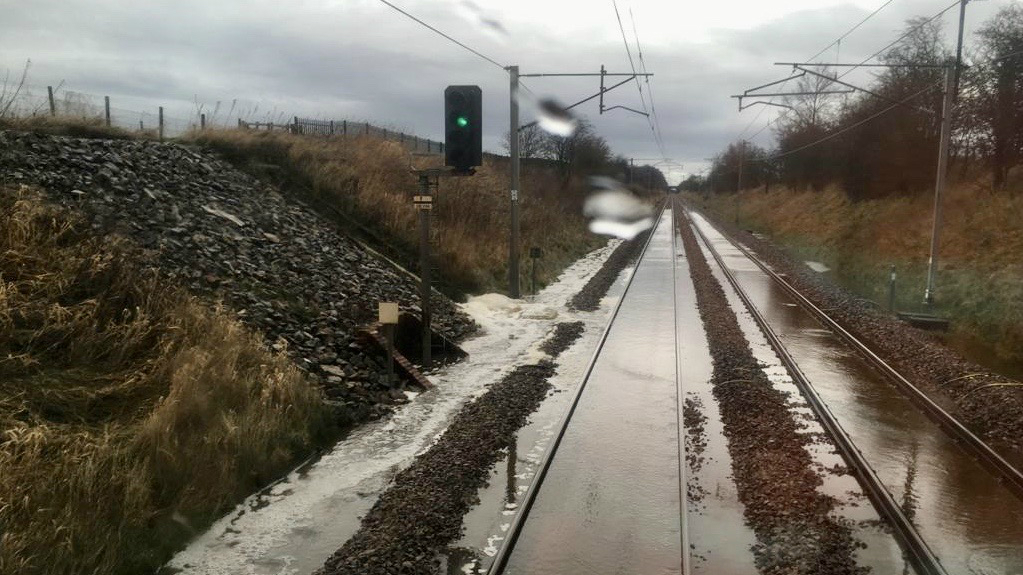 The Challenge of Climate Change for the Railway
In Britain, much of the earthworks the railway tracks run on were built 150 years ago, during Victorian times. By modern standards, they are poorly engineered. Both the cuttings and the embankments are too steep and unstable. The drainage systems are of a similar age and were built without taking into account the specific conditions of their location such as rainfall.
There are almost 200,000 separate slopes alongside 20,000 miles of track. It is not feasible to rebuild all of them. Investment in resilience work has almost doubled in the past decade, says Network Rail. Furthermore, new systems, technology, standards and practices have been introduced or updated.
New technology is being trialled, such as dynamic, route-based weather forecasts, in collaboration with the Met Office.
The reports have produced a list of more than 50 recommendations for Network Rail to look into more closely now.