Prime Minister Boris Johnson has outlined his 10-point plan for what he calls a 'Green Industrial Revolution'.
This plan covers a number of areas such as 'nature' and 'innovative technologies'. I'll focus on transport. But you can read the whole thing in full here if you enjoy the phrases 'world-leading', 'global' and 'vanguard'.
A Green Industrial Revolution presumably has two main pillars: jobs and environmental protection. I'm going to look at the latter aspect.
So what does the PM say? (Spoiler alert: not one peep about rail.)
He wishes to "forge ahead with eradicating [the UK's] contribution to climate change by 2050"
"mobilise £12 billion" from the tax take to "create and support up to 250,000 highly-skilled green jobs in the UK"
Which of the 10 points are about transport?
"Hydrogen: Working with industry aiming to generate 5GW of low carbon hydrogen production capacity by 2030 for industry, transport, power and homes, and aiming to develop the first town heated entirely by hydrogen by the end of the decade"
Electric vehicles: the PM wishes to speed up the transition to electric vehicles and make the necessary infrastructure changes to support people driving electric vehicles instead of petrol/diesel vehicles
Public transport (he means buses): investing in zero-emission public transport "of the future"
Research projects into zero-emission planes and ships
What does that mean in real terms (money)?
240 million GBP for new hydrogen production facilities
1.3 billion GBP for chargepoints for electric vehicles in homes, streets and on motorways across England to keep driving convenient
582 million GBP in grants for people buying new cars that are zero or ultra-low emission vehicles to incentivise driving but in different cars
Almost 500 million GBP over 4 years for the development and mass production of electric vehicle batteries
20 million GBP for a "competition to develop clean maritime technology"
5 billion GBP for "alternative" greener ways to travel, namely "walking, cycling and buses" – he pledged this cash back in February. Regarding how this money would be broken down, Forbes said: "While the government is sticking to the claim it is allocating £1 billion for cycling the Prime Minister told parliament the figure would be £350 million. Government sources later clarified that this had been a mistake. As of yet there is no confirmation either way of which figure is the correct one." But you can check this link to find out more about what the government has said about buses.
Some non-monetary points?
A ban on the sale of new petrol and diesel cars and vans by 2030 and new hybrid vehicles by 2035
A consultation on phasing out new diesel HGVs but "no date has been set yet"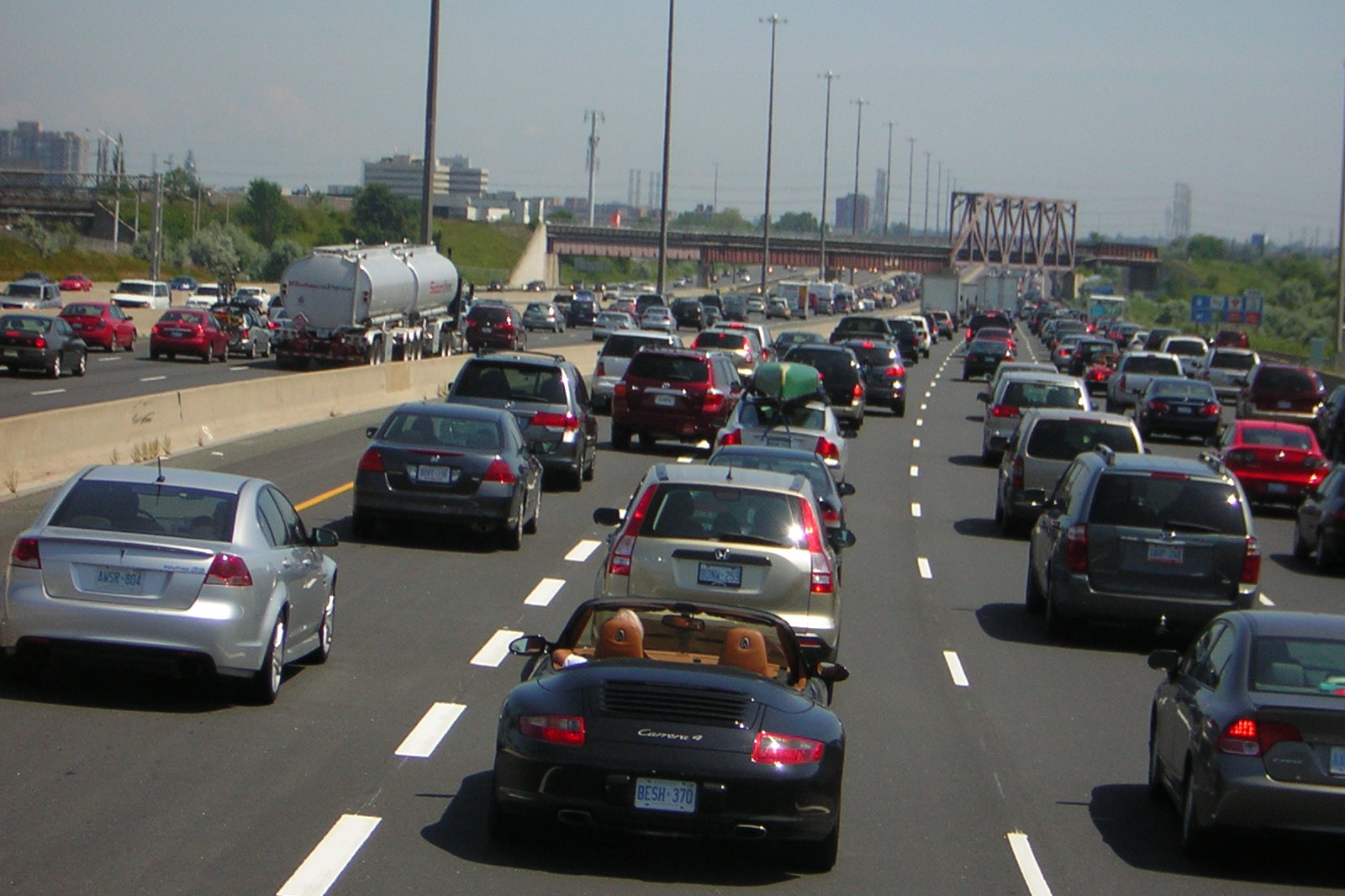 What does this plan for a 'Green Industrial Revolution' not mention?
A rolling programme of electrification for rail – in fact, not a single mention of rail when transport is the biggest contributor to greenhouse gas emissions and rail is the cleanest powered mode of transport we have…
A plan to encourage modal shift from private vehicles (people) and lorries (goods) to sustainable transport modes such as trains and buses by, for example, investing in new railway lines and digital technologies to increase capacity
Electric vehicles are only zero-emission in operation – where the electricity comes from still matters and the same is true for hydrogen, which is currently a carbon-intensive fuel source. As an aside, do read our editorial Hydrogen Is a Distraction
If you want to make walking and cycling more attractive, shovelling that much cash at driving is counter-productive. It needs to be said more clearly that in order to encourage greener modes of transport, you also have to de-incentivise driving – according to the government's own figures traffic from cars and taxis has gone up by 1922% between 1949 and 2018, while bus traffic in that same period actually decreased by 8%
Investing in overhauling buses is all well and good but if the majority of the roads are clogged up by cars – electric cars cause just as much congestion as diesel and petrol cars – then buses will be greatly hampered. Any investment in a few segregated bus lanes here and there won't outdo all the investment in ongoing private vehicle use. If people feel their trip has a green seal of approval they might even drive more for shorter distances, clogging up roads further and requiring more and more roads to be built to keep driving convenient
The most recent budget said the Conservative Party would build 4,000 (!) miles of new roads. How does that fit in with the UK's "plans for greater protections for England's iconic landscapes"?
Speaking of new roads and protecting the landscape, it is worth noting that the 15-mile Lower Thames Crossing will cause roughly the same amount of ancient woodland to be lost as the entire 300-mile route of HS2. That will remain true even if all of the cars using the Lower Thames Crossing will be electric cars. And that's just 15 of the 4000 new miles. Green?
By the way, one of the UK's busiest motorways, the M25, carries 200,000 vehicles per day, which is 4,167 per hour per direction. If we assume average occupancy of 1.5 people, that's 6,250 people per hour per direction; Thameslink has an hourly capacity of 42,000 per direction. For comparison, the M25 reaches a width of 56 metres, Thameslink on its quadruple track is 12.6m.
Just because something is called 'green', doesn't make it so.