Deutsche Bahn is expanding its solution of painting rails white to address the impact of heat on the steel.
Since extreme heat puts a lot of stress on the steel in rails, Deutsche Bahn is expanding its programme of painting rails white. The white colour will keep the rails cooler during the hot summer months. A large number of lab tests revealed that white rails reflect a significantly greater amount of light, which means they are 7–8 degrees cooler than rails that have not been painted.
"Our passengers should be able to take the train reliably every day, in any weather. That's why we're making sure that our rails and technology work even in very hot conditions.
"The effects of climate change are challenging us to explore new avenues. White rails are one such response."
The solution is in place on the Pfieffe Valley Bridge near Melsungen in North Hesse on the high-speed line between Hanover and Würzburg. There are two tracks on the bridge. One of the set of tracks has been painted white over 1000m, the other has been left as is. Sensors also installed on the tracks measure the temperature of the steel around the clock. A computer evaluates the data and compares the temperature curves between the two sets of rails. The data will be fully evaluated by the end of the year. Should the white paint exhibit a cooling effect in real-life conditions too, other locations will also be painted white.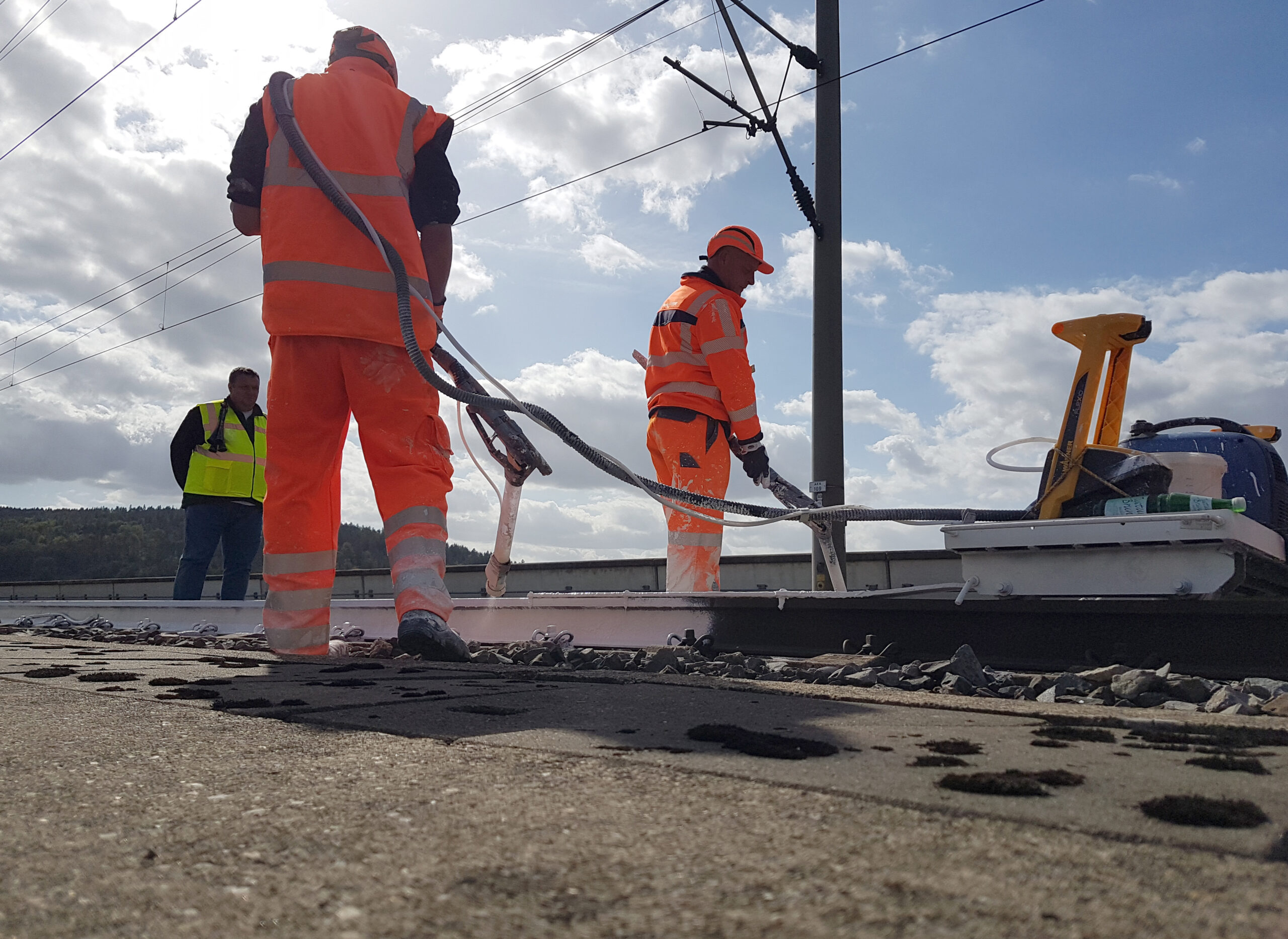 Deutsche Bahn has been testing white rails in a practical setting since the autumn of 2019. Now, after ten months of testing one result is already in: the environmentally friendly paint is durable. It does, however, need to be refreshed regularly.
White rails are one of many strategies DB experts are working on in order to prepare the railway network for the effects of climate change, such as increasing heat. DB is also testing highly insulated aerogels as a way of keeping infrastructure and equipment cool.
Also read: