In just one year of business, FirstGroup's 100% electric rail operator Lumo has attracted one million passengers and seen rail overtake air travel as the preferred mode of transport between Edinburgh and London.
This was announced as the budget rail operator celebrated the anniversary of its first service this week.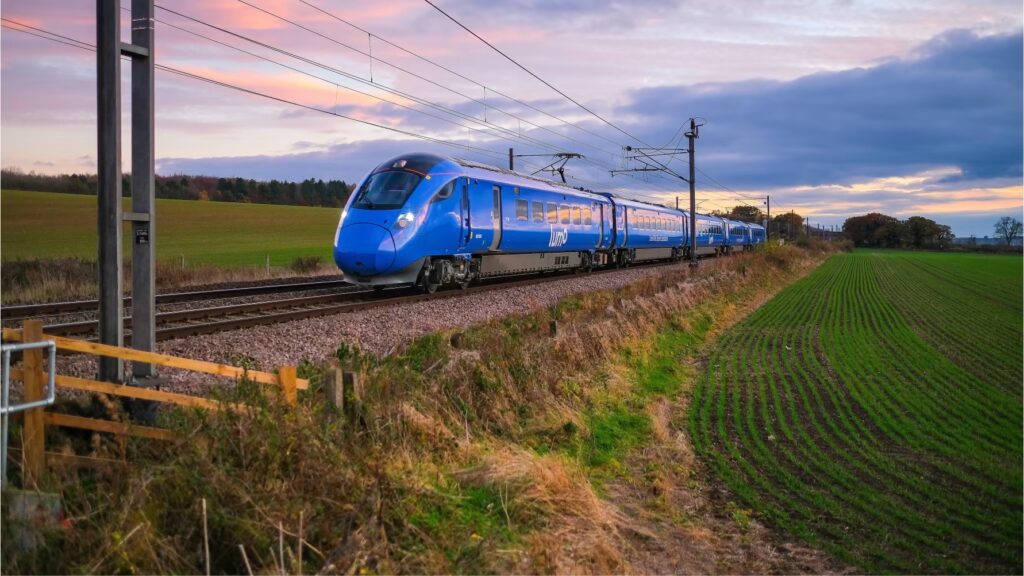 Firstgroup invested over 115 million GBP (132.26m EUR | 131.3m USD) into Lumo as part of a plan to "reimagine rail".
It launched in October 2021 with its sights set on converting domestic air travellers to rail and since introducing its full timetable in April, rail became the favoured mode of transport between Edinburgh and London for the very first time.
Between April and August 2022, 57% of journeys between Edinburgh and London were by rail, compared to 35% during the same period in 2019.
Some 66% of travellers chose rail over domestic flights in August itself, suggesting the trend may be set to continue.
Lumo estimates that it's saved the equivalent CO2 emissions of 21,000 homes' annual electricity use by virtue of its passengers choosing its 100% electric trains over flying.
"The increase in rail's share of passengers between London and Edinburgh demonstrates the value Lumo has brought to the East Coast Main Line.
"Not only have we attracted passengers to greener transport, we have noticed that other operators have also increased their market share.
"Together we have convinced the public that the convenience, price and environmental impact of rail is well worth it."
Lumo services have also broken records for reliability.
The fleet, built at Hitachi Rail's factory in County Durham, has travelled over one million miles, without any technical incidents for half of the periods it has been in service.
This makes it four times more reliable than the UK industry average.
"In just 12 months, the Lumo fleet has become the most reliable Hitachi has ever launched in the UK.
"Being both incredibly reliable, and 100% electric, encourages the shift to rail required to meet net zero.
"The success of this British built train is recognition of the hard work from everyone at Lumo, FirstRail, Beacon Rail and Hitachi colleagues at our UK depots and North East factory."