The railway line that connects Scotland's capital, Edinburgh, with Glasgow has sustained serious damage due to flooding near Polmont.
A huge amount of rainfall on 12 August caused a 30m section of the Union canal at Muiravonside to be breached. The canal water gushed down the slope, flooding the main line between Polmont and Bo'ness.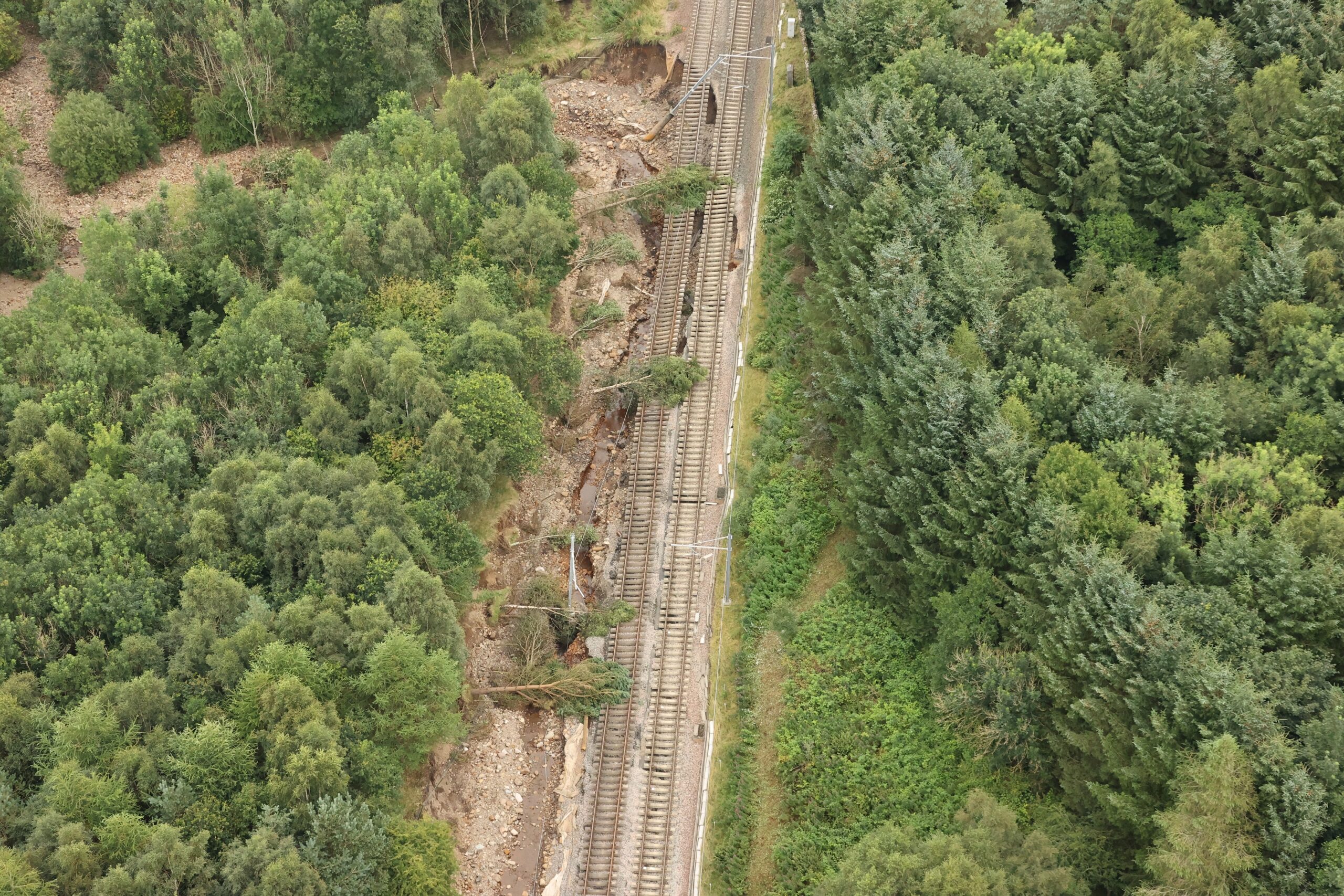 Now the flood water is subsiding from the tracks and engineers have been able to inspect the 300m section of damaged track. Following the initial assessments, Network Rail believes the damage is so severe, it could take to months to repair and reopen the line. However, this is an estimated timeframe.
Thousands of gallons of water from the canal exerted a huge forced on the railway line, washing away sections of track as well as undermining embankments. Furthermore, the water washed away masts holding up overhead lines and damaged others. It uprooted trees, leaving them scattered over the tracks.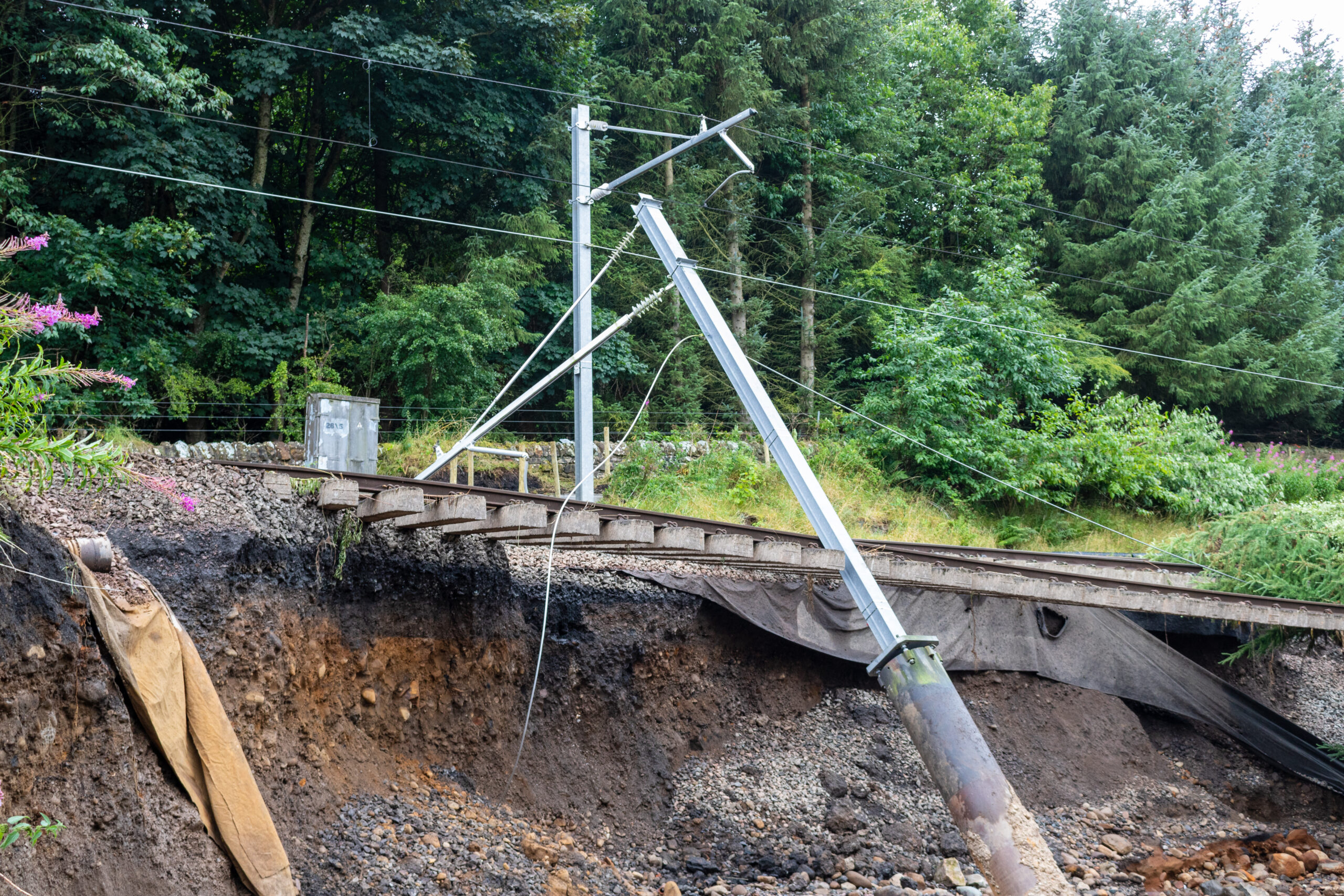 © Network Rail
Overall, more than a kilometre of track and ballast have become contaminated and these will need replacing.
The Network Rail team is working with Scottish Canals. The first priority was to secure the canal to put a stop to the flooding. That was achieved on 14 August.