Finland's state railway company VR Group has entered into the field of energy production.
VR has installed a solar panel array at its Helsinki depot. Its energy will be used to maintain its fleet using renewable electricity. The solar power plant went into operation in late 2020 and is now one of the largest in the country with a rated output of 928 kWp. The solar power system was a joint effort between VR Group's property unit and its subsidiary VR FleetCare, which is responsible for maintaining the group's rolling stock.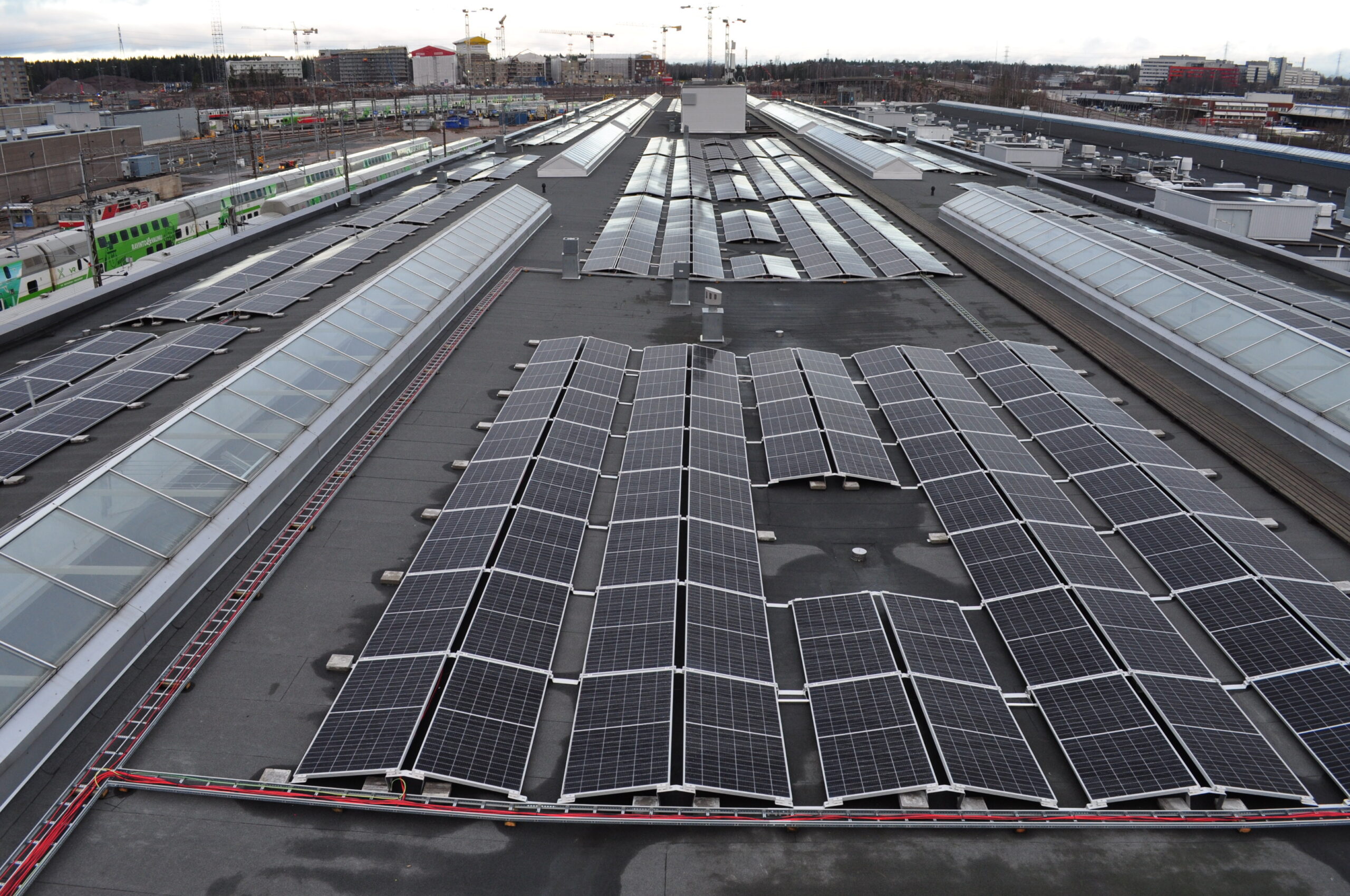 The solar panels have been installed on the roof of Pendolino Hall. There are 2,264 solar panels in total. The electricity will go towards the maintenance of VR's fleet of Sm3 Pendolino multiple units. The solar panels are able to cover roughly a quarter of the hall's annual electricity needs. On sunny days the solar panels produce more electricity than the hall consumes and on those days the electricity is used elsewhere in the train depot.
The decision to install the solar panels is part of a wider endeavour by the company to become more energy efficient. Other initiatives include defrosting solutions that use less water and optimising the energy efficiency of the company's operations.