The German government has passed the recommendations of the 'climate cabinet', which will see a drop in VAT on long-distance rail journeys and an increase in air passenger taxes on flights.
Reduction in VAT on Long-Distance Rail Journeys
Starting in the new year, VAT on long-distance rail journeys will drop from 19 percent to just 7 percent for all trips of at least 50km in length. Members of the government said they were expecting Deutsche Bahn to pass on this price reduction to customers. Deutsche Bahn responded in the affirmative, saying it would pass on the saving to passengers in its entirety. The new prices will apply to passengers who make their bookings from when the new regulations come into effect.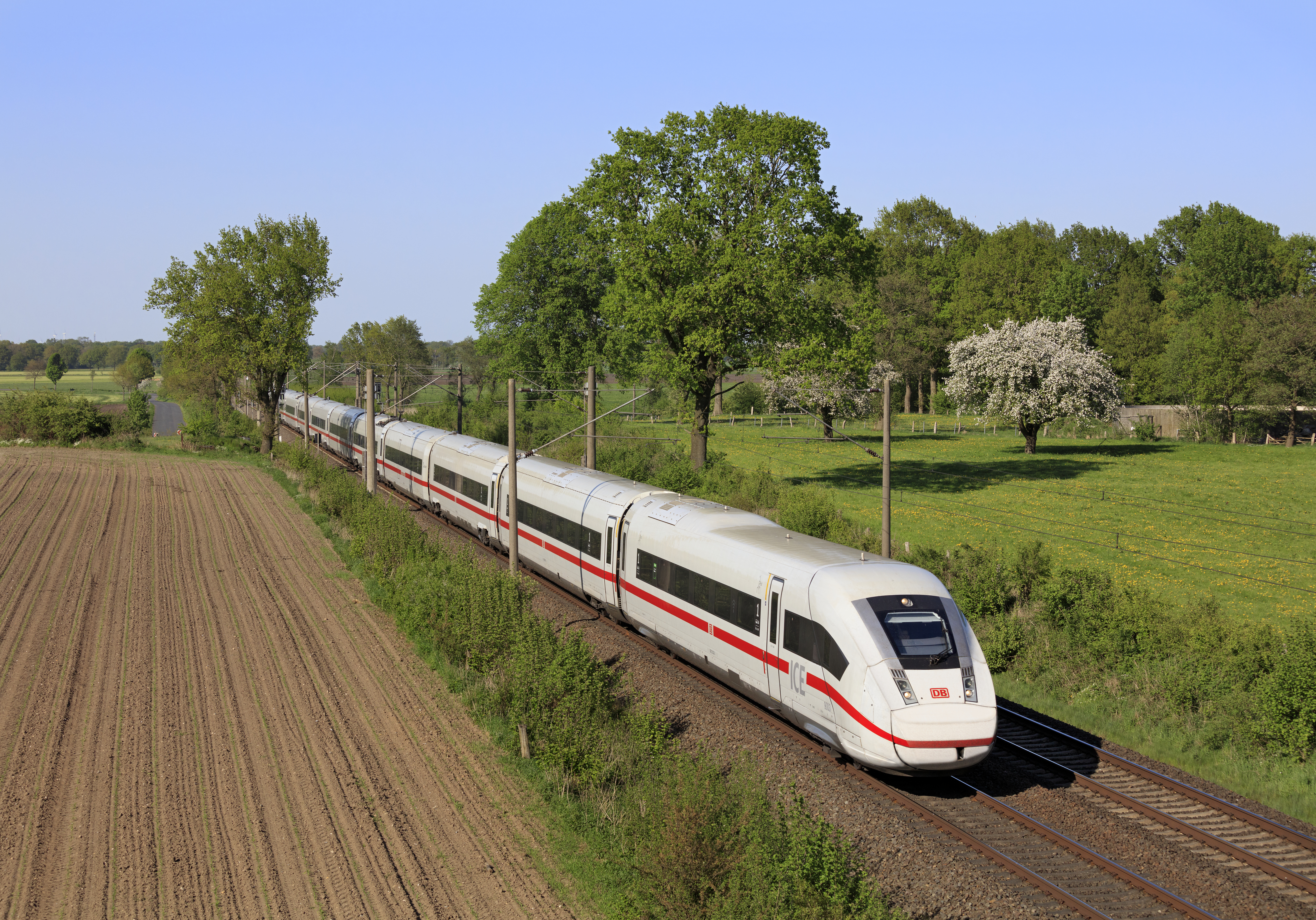 The Klimakabinett – climate cabinet – which consists of Chancellor Angela Merkel as well as six ministers, including transport minister Andreas Scheuer, met on 20 September.
"I'm certain: more attractive prices will trigger greater demand. We'll pass on the reduction to our customers 1:1 and we will also forego any other price increase. We would like to thank Federal Minister of Transport Andreas Scheuer, who suggested the reduction in VAT, and Federal Minister of Finance, Olaf Scholz, who supported the idea right from the start."
Deutsche Bahn says it expects an annual increase in passenger numbers of five million based on this reduction in ticket prices alone. The cut in VAT will lead to a reduction of around ten percent in long-distance ticket prices. For example, the lowest ICE ticket without any rail card discounts is currently 19.90 euros. Once the new VAT regime is in place, this ticket will cost 17.90 euros.
Increase in Air Passenger Taxes
Flights of up to 2,500km in length will see an air passenger tax increase of 74 percent (to 13.03 euros). Mid-distance flights of up to 6,000km will see a tax rise of 41 percent to 33.01 euros, and the air passenger tax on long-distance flights will rise to 59.43 euros. These new taxes in the aviation sector will come into effect in April 2020.
The German aviation industry criticised the move.
More Work to Be Done
These changes to taxation mean that long-distance and local/regional rail tickets now incur the same level of VAT. However, in the case of cross-border train travel, train tickets on the German section will still incur a 19 percent VAT charge. There is no VAT on the equivalent flights.
Other issues relate to taxation on energy usage. For example, train operators have to pay 1.14 cents/kWh used, while kerosene incurs no such charge.
More State Control over Rail Spending
The German government also announced it would make more funds available to the individual federal states for local and regional rail travel. The aim is not just to get passengers to switch from air to rail, but also from road to rail. However, the climate package also includes a measure to allow commuters to write off a greater amount in taxes – 35 cents per kilometre versus the current 30 cents per kilometre from 21+km. Given that cars are a major polluter and that this move will only benefit the better-off (i.e. those who own a vehicle), this move seems both counter-productive and socially unbalanced.
However, small progress is still progress.
"These are two very important trajectories in order to achieve the Government's goal of doubling rail passenger numbers by 2030."
Allianz pro Schiene is a transport alliance of 24 non-profit organisations and 150 companies from the rail industry who are working on promoting rail and improving the rail network in Germany.
Also read: