Allianz Pro Schiene Criticises German Government for Not Reflecting Carbon Cost in Transport Taxation
Allianz pro Schiene, the German association for safe and environmentally friendly rail transport, has criticised the preferential treatment airline tickets get over rail. The cost to the environment is not reflected in the German government's taxation strategy.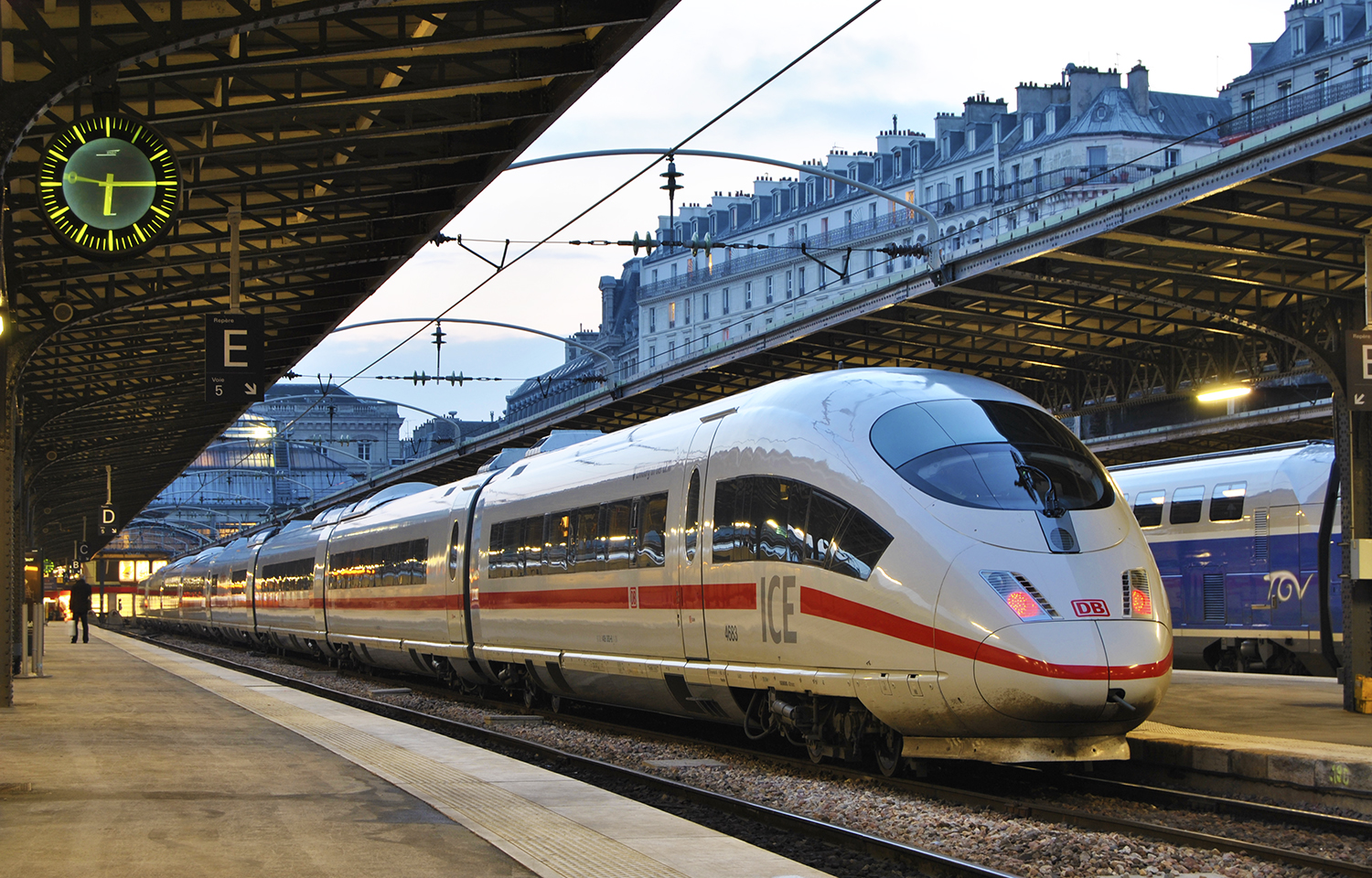 VAT Comparisons for Rail and Air Travel in Germany
To compare: a cross-border flight between Germany and, say Belgium, has a carbon cost of 114kg. A passenger purchasing this ticket does not have to pay the German VAT rate of 19 percent. A passenger opting to make the same journey by train would create a carbon cost of just 8kg. However, passengers have to pay the full 19 percent of VAT in addition to the ticket price.
Another example: when it comes to long-distance trips within Germany, for example between Frankfurt and Hamburg, a plane passenger and a rail passenger both have to pay the same rate of tax, i.e. 19 percent. This is despite the plane passenger journey coming with a carbon cost of 122kg, compared to a carbon cost of just 10kg for the rail passenger. Allianz pro Schiene feels this cost to the environment should be reflected in the German government's taxation strategy.
Only short-distance rail journeys (up to 50km) benefit from rail tickets with a reduced VAT rate of 7 percent. A trip by train between Frankfurt and Dieburg for example would have a carbon cost of 1.6kg.
Dirk Flege, CEO of Allianz pro Schiene, called this preferential treatment of airline traffic re. VAT pricing a "folly in terms of climate policy". He said:
"Despite all the avowals of protecting our climate, the German state is still making environmentally friendly rail travel more expensive, while favouring cross-border air traffic. If the federal government is serious about its responsibilities to its climate policies, it must finally put a stop to disadvantaging environmentally friendly travel."
VAT Pricing Policy Recommendation
Allianz pro Schiene says that if the German state were to reduce the rate of VAT to 7 percent for long-distance trips as well, passengers would save around 400 million euros a year. The German finance ministry provided this figure in response to a question posed by the Green Party.
Allianz pro Schiene says this tax disadvantage is a key reason why rail prices are often criticised in Germany. According to a survey Allianz pro Schiene has conducted, train prices have risen by 16 percent since 2010. By comparison, domestic flights have actually become 2 percent cheaper for passengers.
Read: Allianz pro Schiene Criticises Rail Provisions in German 2019 Budget