Deutsche Bahn is using hybrid technology to decrease the energy consumption of its fleet. For this reason it has been replacing locomotives and other major vehicles with new, energy-saving models.
The German rail operator wants its maintenance fleet to become more environmentally friendly and powerful. Consequently it has signed a framework agreement for up to 56 specialist vehicles powered by hybrid technology. These will perform maintenance and repair works on overhead lines. Deutsche Bahn is investing around 250 million euros in this project.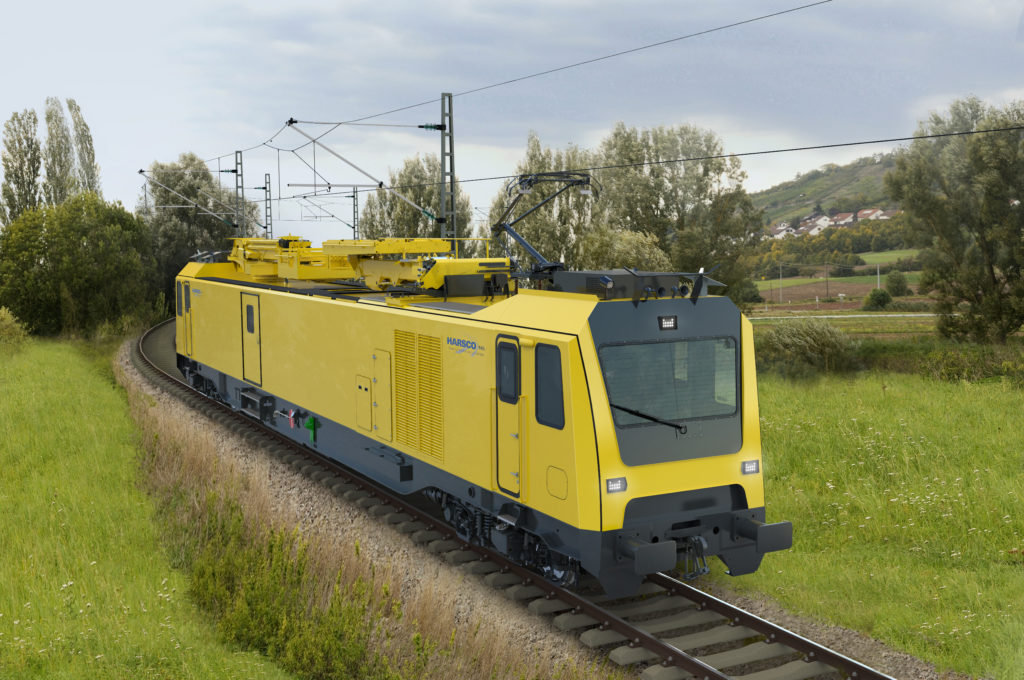 Deutsche Bahn has already signed a contract with Harsco Rail for 16 vehicles. Harsco Rail will deliver these by 2022. Deutsche Bahn says it will likely order seven further vehicles for delivery in 2024.
Harsco Rail Maintenance Vehicles
The catenary intervention and maintenance vehicles can operate purely electrically and at speeds of 140km/h. When in work mode, they can run for up to two hours without requiring any additional electricity supply. This is possible thanks to their hybrid technology and use of batteries. Furthermore, the vehicles possess improved noise emission properties, thereby reducing noise pollution for residents. The vehicles will all feature ETCS.
Alstom Prima Locomotives
Deutsche Bahn is using hybrid technology for its fleet of shunting locomotives as well. It has Alstom Prima H3 in operation in Würzburg and Nuremberg. Compared to its previous shunting locomotives, type 214, these new hybrid locomotives save large quantities of fuel and therefore carbon emissions every year. The locomotives largely operate in battery mode. When necessary, the batteries can be charged via a small diesel unit with generator.
Mitteldeutsche Eisenbahngesellschaft (MEG), a subsidiary of DB Cargo, also uses hybrid shunting locomotives in Schkopau. The vehicles are particularly quiet and environmentally friendly, thanks to their fuel-efficiency.
Also read: