Deutsche Bahn has conducted a joint study with the Charité Research Organisation whose initial findings have determined that working on DB's long-distance trains does not present an increased risk of contracting coronavirus.
This follows findings published by the Rail Safety and Standards Board (RSSB – UK) that taking the train is still safer than driving for passengers during the pandemic, with the risk of contracting coronavirus when travelling by train being roughly 1 in 11,000 journeys, based on an hour-long journey in a carriage with no social distancing or face coverings. It went on to say that the risk more than halves when face coverings (now mandatory) are worn.
The RSSB highlights that "On safety alone, for an individual passenger per kilometre travelled, the car is 25 times less safe than rail. […] When the effect of the virus is taken into account and compared against the average road safety risk, the risks are almost the same (road is 1.14 times the risk of rail [ed: 'road' here cars, pedestrians, and motorcycles])."
---
RSSB: "Public transport had been perceived as an infection hotspot due to the vast number of people being in a close proximity. However, research is challenging this, showing that passengers are not as prone to infection as previously assumed…"
---
The German study, which is still ongoing, also aims to obtain "science-based insights into infection behaviour on the railway".
The study's central question was whether train conductors differ from those who have few or no customer contacts during their work. Conductors have a lot of customer interactions and spend significantly more amount of time in trains than passengers. Of the 1,072 PCR coronavirus tests to determine an acute infection, only 1 came back positive. All others were negative. Of the 1,064 blood tests to determine the presence of antibodies, conductors exhibited the lowest figure at 1.3 percent. Among the employee groups without customer contacts (train drivers and maintenance staff) the figure was 2.7 percent. Consequently, the percentage of conductors with SARS-CoV-2 antibodies was not elevated compared to other occupational groups.
"We now have the first scientific insights in Germany in how coronavirus behaves on trains. It is important to us as an employer that our employees on board trains are not exposed to a heightened risk of contracting COVID-19. The initial results from the study show that our protective and hygiene concept is working."
The study comprises three phases. The first phase ran from 29 June to 3 July during which more than 600 randomly chosen conductors, more than 200 train drivers and more than 200 maintenance workers in long-distance facilities in Berlin, Hamburg, Frankfurt and Munich participated. The test subjects were given a PCR test as well as an antibody test. These tests therefore determined both the acute infection status and whether the test subjects had previously had a coronavirus infection. The test subjects also gave information about pre-existing conditions to enable epidemiological insights.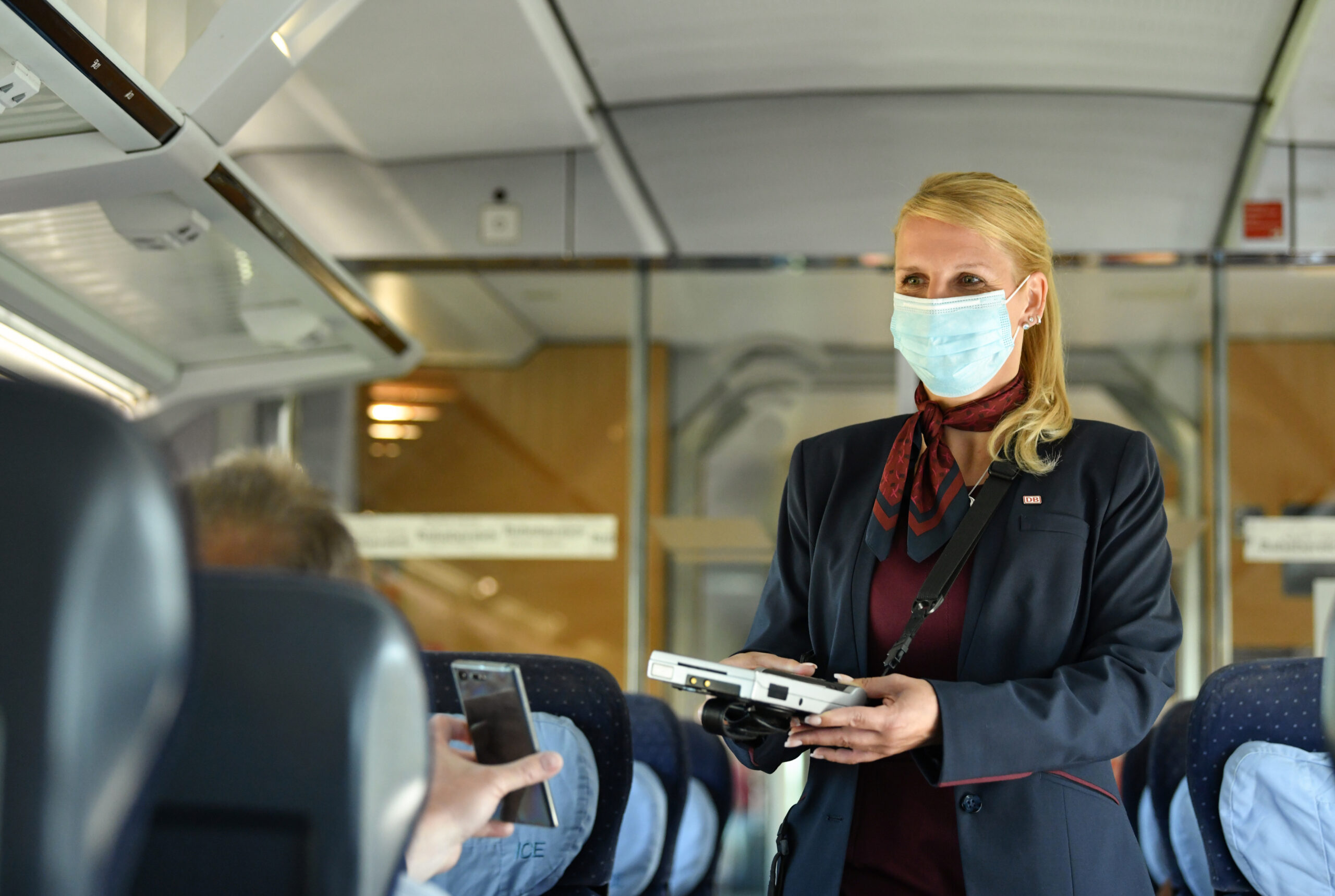 A second phase will take place in October 2020 and a third phase in February 2021 so that the study can capture changes in the infection behaviour.
Lastly, there has been some recent debate about the sensitivity of the PCR test, in that even if a person tests positive using this test, they may not actually be contagious.
Also read: