Following Bombardier's announcement in March that it would temporarily close its sites in Belgium (Bruges) and the UK (Derby, Ilford, Crewe), the transport company has now resumed work.
Work will ramp up gradually and always while ensuring maximum sanitary conditions.
United Kingdom
Bombardier Transportation UK said on 25 March that it would pause rolling stock production in Derby, heavy maintenance in Ilford, and component refurbishment and overhaul in Crewe. This decision came in response to the government's social distancing measures in response to the coronavirus pandemic. Furthermore of course, the outbreak has affected production for Bombardier's suppliers.
During the closure Bombardier has worked with site trade union representatives to examine working practices. The central question was: how can work resume while complying with social distancing requirements and keeping the workforce safe. Bombardier has now started trialling new processes which include greater spacing, split shifts, additional safety requirements and washing facilities. A key aspect is providing staff with the right training for these new processes.
In the UK Bombardier resumed work at Derby and Ilford on 14 April, while work resumed on 15 April at Crewe. Bombardier says it will progressively ramp up its activities in line with the supply chain recovery and in close collaboration with its members of staff.
All Bombardier staff that can work from home will continue to do so.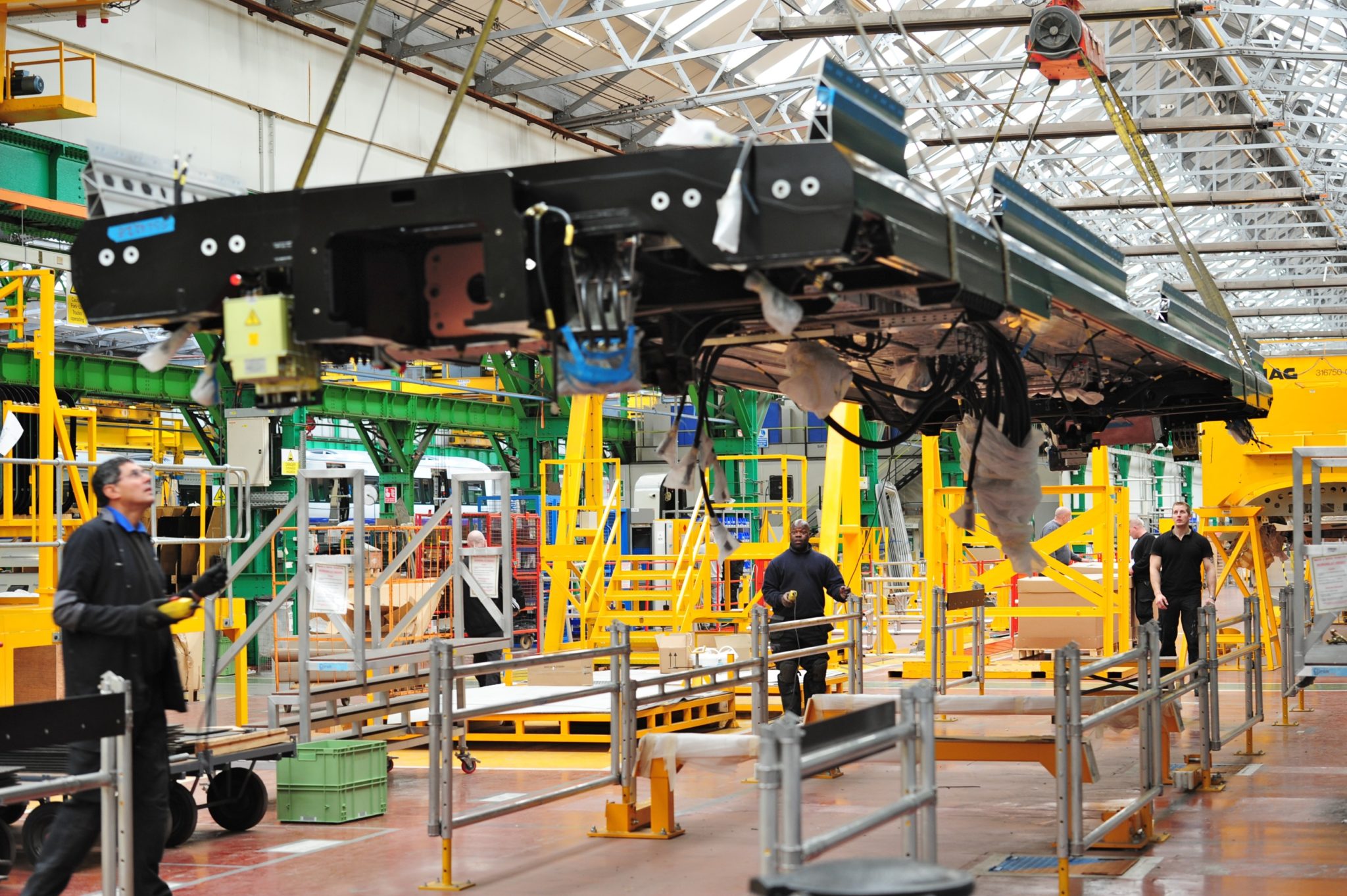 Belgium
In Bruges, Bombardier halted activities on 16 March. It has now developed a plan with employee representatives and the occupational physician that ensures maximum sanitary conditions while allowing activities to resume.
"The health of our employees is our top priority. After closing the site, we worked intensively to reorganize our workplace and obtain the right equipment to meet national health requirements in order to ensure employees with maximum protection on site. Now all conditions are met so we are gradually resuming production, delivery and train maintenance activities for our customers."
After the protection plans underwent an in-depth review by employee representatives and the occupational physician, Bombardier asked a specialist auditing company to perform a thorough inspection of the site. Now, 40 employees have started working again in both production and in support services. Staff have received training, personal protective equipment (PPE) and a charter of do's and don't's. Bombardier plans to increase the number of workers at the site gradually.
During the period of closure Bombardier's teams have worked to prepare for the altered working conditions that are needed for activities to resume. For example, the purchasing and supply teams bought hydroalcoholic gel and masks, while work stations have been redesigned to meet the necessary sanitary conditions. Lastly, the factory service has cleaned the site and reorganised the factory entrance, desks, cafeteria and meeting rooms.