Transfesa Logistics has started a new express 72-hour refrigerated rail service that will transport goods from the terminals in Valencia and Murcia to London.
Among the goods this freight train service is transporting are essential, hygiene and medical products. Transfesa Logistics says this is an adaptation from its current transport priorities to serve demand.
Bernd Hullerum, CEO, Transfesa Logistics, said:
"This is another step in the development of our international corridors, thus expanding services to a strategic segment. In Valencia we have also just openened a 2000m2 warehouse for food products. The railway is, now more than ever, the most sustainable and reliable means of transport."
In order to carry the perishable goods, Transfesa Logistics is using refrigerated boxes, which is new for the company. Transfesa Logistics says its aim is to develop these railway operations with a daily train. To achieve that it has incorporated a lighter box, of the Unit 45 type, which allows in the region of 30 containers per train to be moved. Over time Transfesa can expand the capacity of each train.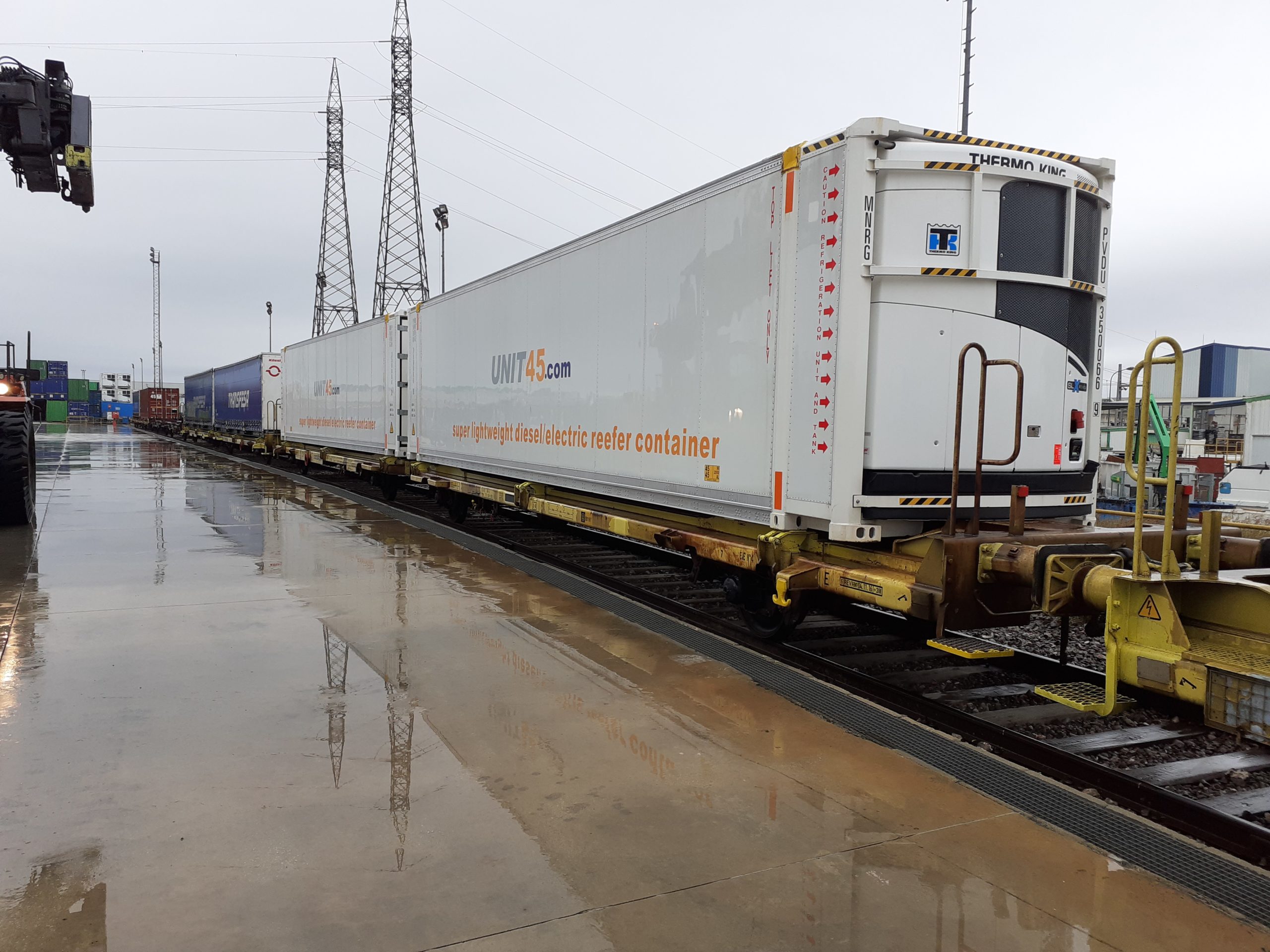 This freight supply by rail also means 30 trucks will not have to perform the equivalent journey, which results in a reduction in carbon emissions.
Deutsche Bahn became the majority shareholder of Transfesa Logistics in 2007. RENFE and SNCF are minority shareholders.
Also read: