Talgo S.A. says its net turnover for Q1 of 2020 was 112.8 million euros. That is 29.6 percent more compared to Q1 of 2019.
The company says this increase has come from stronger manufacturing activity, most notably in Renfe's Spanish high-speed rail project. It is at the highest level in three years despite the dampening effects of the coronavirus pandemic.
Talgo's earning before interest, tax, depreciation and amortisation (EBITDA) were 14.8 million euros in Q1 of 2020. That is relatively stable compared to Q1 of 2019. Adjusted EBITDA margins fell to 13.1 percent, which reflects the current extraordinary situation. The adjusted net profit for Q1 of 2020 was 5.3 million euros, compared to 7.5 million euros in Q1 of 2019.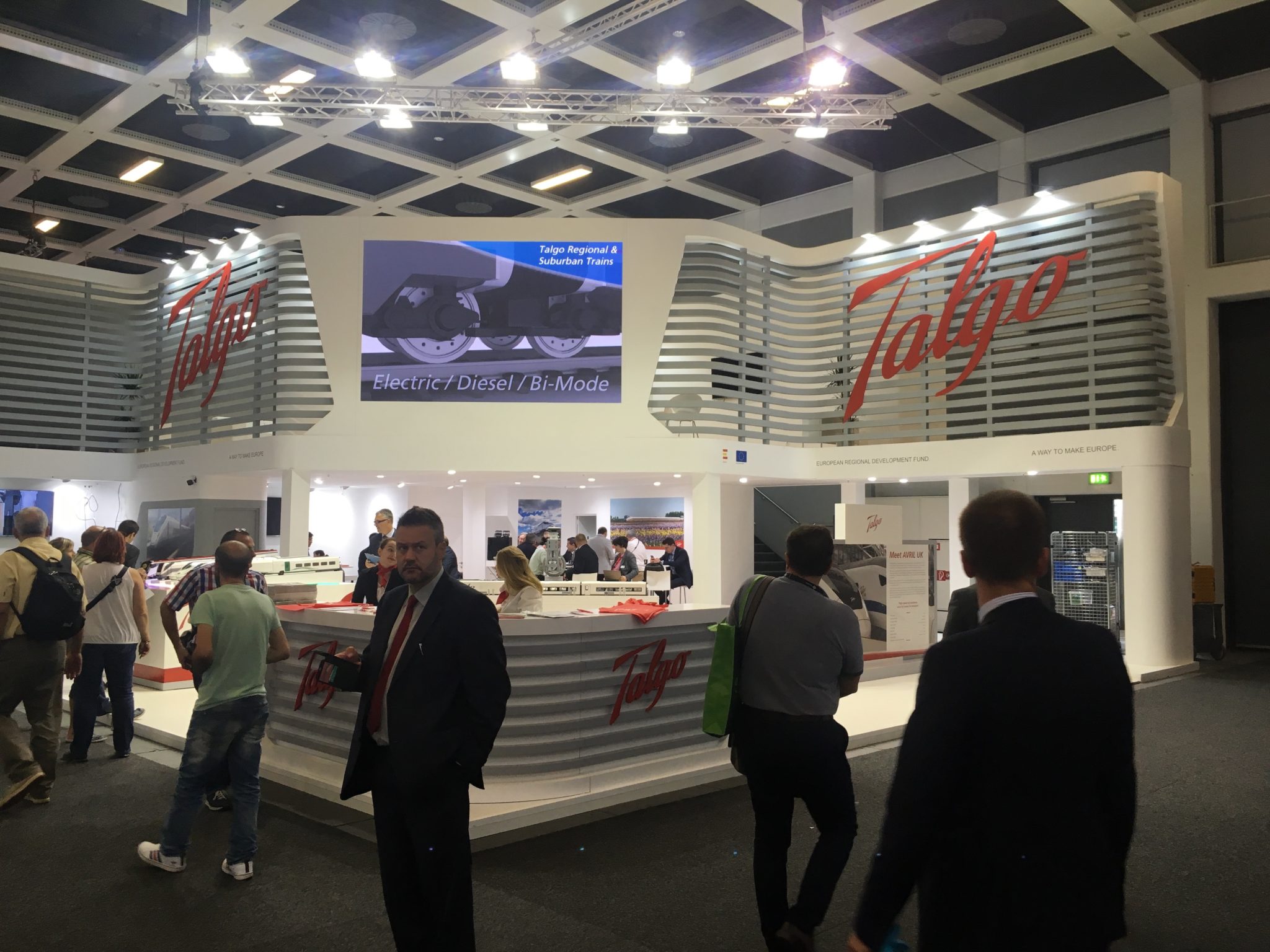 Coronavirus
Maintenance activity in Spain dropped by 77 percent from mid-March 2020 and drops occurred in other markets as well. Talgo announced a force majeure temporary workforce restructuring plan for 313 workers and this will remain until the situation returns to normal.
Talgo 's industrial activity slowed down because of supply chain delays. Between 30 March and 13 April, Talgo's factories in Spain were closed in line with government measures. On 14 April Talgo activity resumed.
Also as part of the company's response to the crisis, the Chairman, the CEO other other members of the Board of Directors have cut their salaries to 50 percent for March-December 2020.
Talgo Order Book
Talgo has an order book worth 1.2 billion euros in manufacturing projects. This will ensure industrial activity for 2020–2024. The total order book at the end of Q1 of 2020 was worth 3.4 billion euros.
The volume of new orders in Q1 of 2020 was 141 million euros. The single-biggest contributor here was a project from Denmark to manufacture 8 Talgo 230 trains for 134 million euros, as part of a framework agreement worth up to 500 million euros.
2020 Forecast Withdrawn in March
Talgo withdrew its 2020 forecast in March, in light of the unforeseen and unpredictable coronavirus situation. Nevertheless it believes the outlook is positive. In particular, it references the high-speed market with attractive opportunities in Europe such as HS2, and the commuter segment in Spain. Although the coronavirus pandemic could cause some delays in the awarding processes, Talgo expects no major modifications or cancellations in upcoming opportunities.
The company is working on commercial opportunities for the next 24 months for a value of around 8.5 billion euros. Talgo also has bids for around 5.2 billion euros in identified opportunities.
Also read: