The 'Bündnis für unsere Bahn' – Alliance for Our Railway' – signed by the German government (BMVI), Deutsche Bahn, the EVG union, the DB works council and AGV MOVE (employers' association) has come under criticism for excluding other train operators, who are also suffering from the effects of the coronavirus pandemic.
The interest group Mofair e.V., which represents private, independent and competitive transport companies operating local public transport services in Germany, says that all rail undertakings have been badly hit by the coronavirus crisis, not just Deutsche Bahn. Yet the Alliance document does not in any way mention non-DB rail operators. These railway undertakings were not consulted in advance of the agreement, despite them delivering 40 percent of local rail services and more than 50 percent of freight services. Mofair President Christian Schreyer is instead calling for a wider alliance for all railway undertakings in Germany.
"Unfortunately Transport Minister Scheuer has made the one-sided choice of supporting the state-owned company Deutsche Bahn without including other companies. But our employees have also done excellent work during the crisis and they continue to do so on a daily basis."
The EVG union was one of the Alliance signatories. However, the GDL, the German Train Drivers' Union, decided not to sign in response to complaints from private railway operators, not, it said, with the agreement as it currently stands.
Mofair agreed that the problems cited in the Alliance for Our Railway, caused by the coronavirus crisis, were very real. They could not, however, be solved by having the federal government making 8.4 billion euros of additional equity available for Deutsche Bahn and by increasing the debt limit.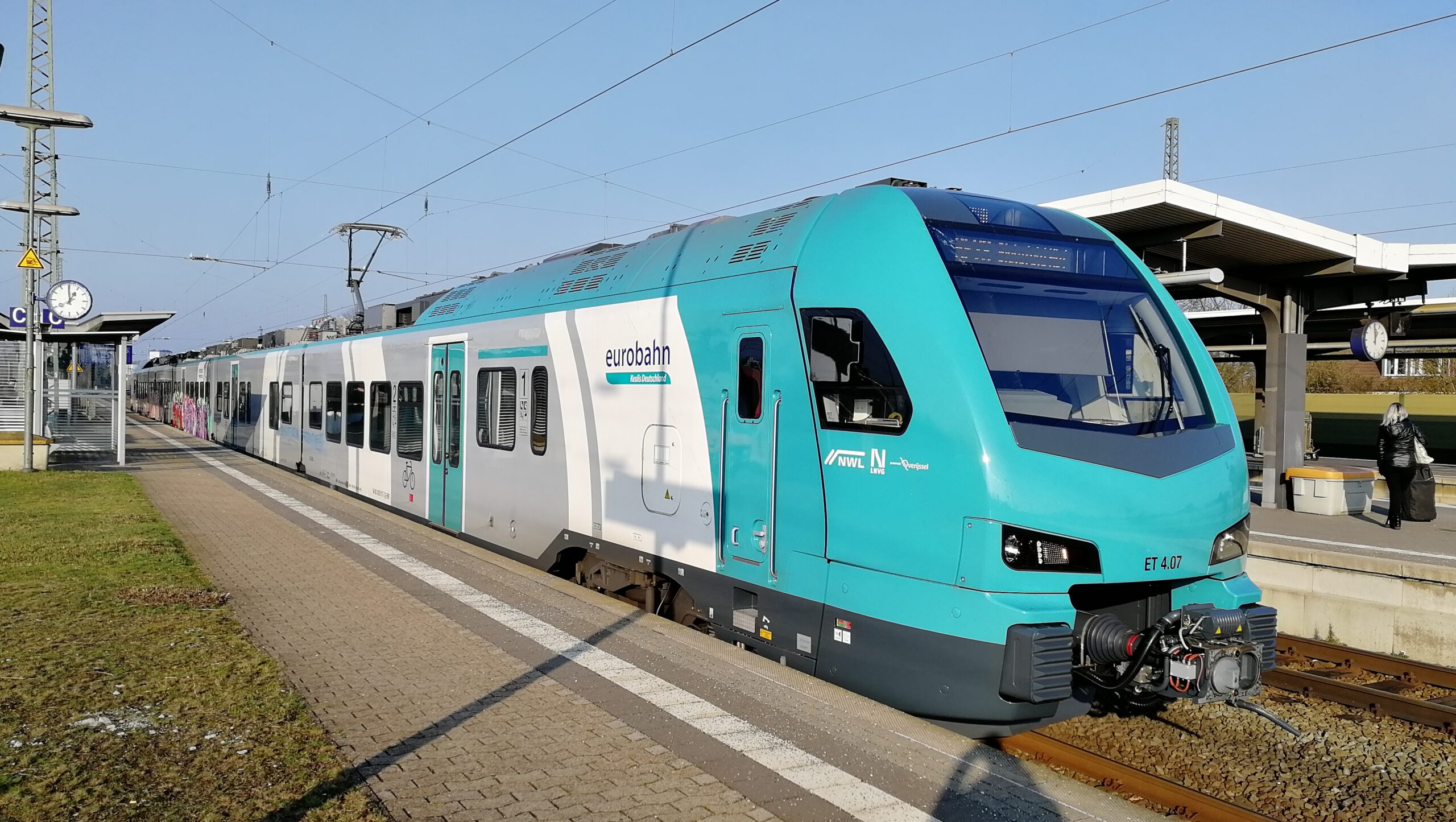 In a press conference rom 26 May a GDL spokesperson said that as the representative of German train drivers, they did not just represent train drivers who worked for Deutsche Bahn but also for a further 53 rail operators and any assistance and alliance should include all these railway undertakings. GDL expressed dismay that the relevant ministry, BMVI, was happy to go along with Deutsche Bahn's wishes at the expense of the country's other rail providers. Consequently, GDL sent a position paper to the German parliament.
The Chairperson of NEE (Netzwerk Europäischer Eisenbahnen – Network of European Railways) Ludolf Kerkeling said he was getting increasingly angry at the German government's persistent refusal to talk about coronavirus-related damage suffered by freight rail operators.
"Undoubtedly the government must help DB with corona-related consequences. The government's suggestion, however, seems to us to be a rushed, inefficient, and – importantly – a competition-distorting DB care packet."
Germany's private railways have two reasons why they are getting involved in this debate, according to Mr Westenberger:
Fair competition required that prices at least reflected costs and did not just secure capacity utilisation or market shares funded by the state with its deep pockets. DB Cargo in particular had not covered its costs anymore in the past five years.
Being cash-strapped required the right priorities. Therefore, in addition to assistance in the event of income shortfalls the entire rail system should be kept on a growth trajectory via substantially higher investments.
The unions and interest groups concluded that this was in no way an 'alliance for our railway' but merely a DB bail out to the detriment of other railway undertakings in Germany.
Also read: