Spanish operator Renfe has announced the revised launch date for Alvo, its new low-cost high-speed service, with passenger services commencing on 23 June.
Avlo's launch was originally scheduled for 6 April 2020 but was postponed due to the COVID-19 pandemic. Four daily services will run between Madrid and Barcelona, increasing throughout the year in accordance with demand.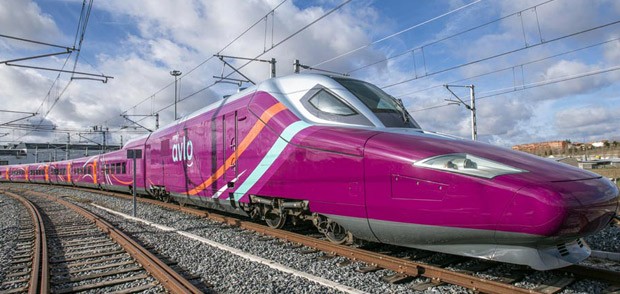 The service will also stop at all of the cities on Renfe's Northeast Corridor: Guadalajara, Calatayud, Zaragoza, Lleida, Tarragona, Girona and Figueres.
To celebrate the company's 80th anniversary, Renfe is developing a number of offers and promotions for its services throughout 2021, with the operator putting Avlo tickets on sale for 5 euros for three weeks, until 14 February.
From 26 January to 14 February, tickets will be on sale through the Avlo website, costing 5 euros for journeys between 23 June and 11 December 2021. The same offer will be available via the Renfe website from 1 to 14 February.
All Avlo clients who took advantage of the initial offer last year and received a promotional code can now exchange it, free of charge, for a new Avlo ticket. Registered Avlo customers and loyal customers of Renfe who received a promotional code on the afternoon/evening of 6 January as a gift from the operator can also exchange that code for an Avlo ticket.
Like AVE trains, the first Avlo trains have certifications for hygiene, disinfection and cleanliness from AENOR (Spanish Association for Standardization and Certification) and SGS (an inspection, verification, testing and certification company).
Avlo will have the highest passenger capacity of Renfe's high-speed services, with 438 seats per train, 20 percent more seats than its current Talgo Series 112 trains, and capable of reaching speeds of 330km/h (205 mph).
These zero-emissions trains run on electricity fully generated from certified renewable sources.