In 2017 HS2 Phase One was granted Royal Assent, 14 years after Britain got its first high-speed line.
And just last month the project was allowed to issue the formal approval to construction companies to start work. This Notice to Proceed has now come during a global crisis. We asked HS2 Ltd how they were faring during the coronavirus pandemic and how the project would help the UK's economic recovery.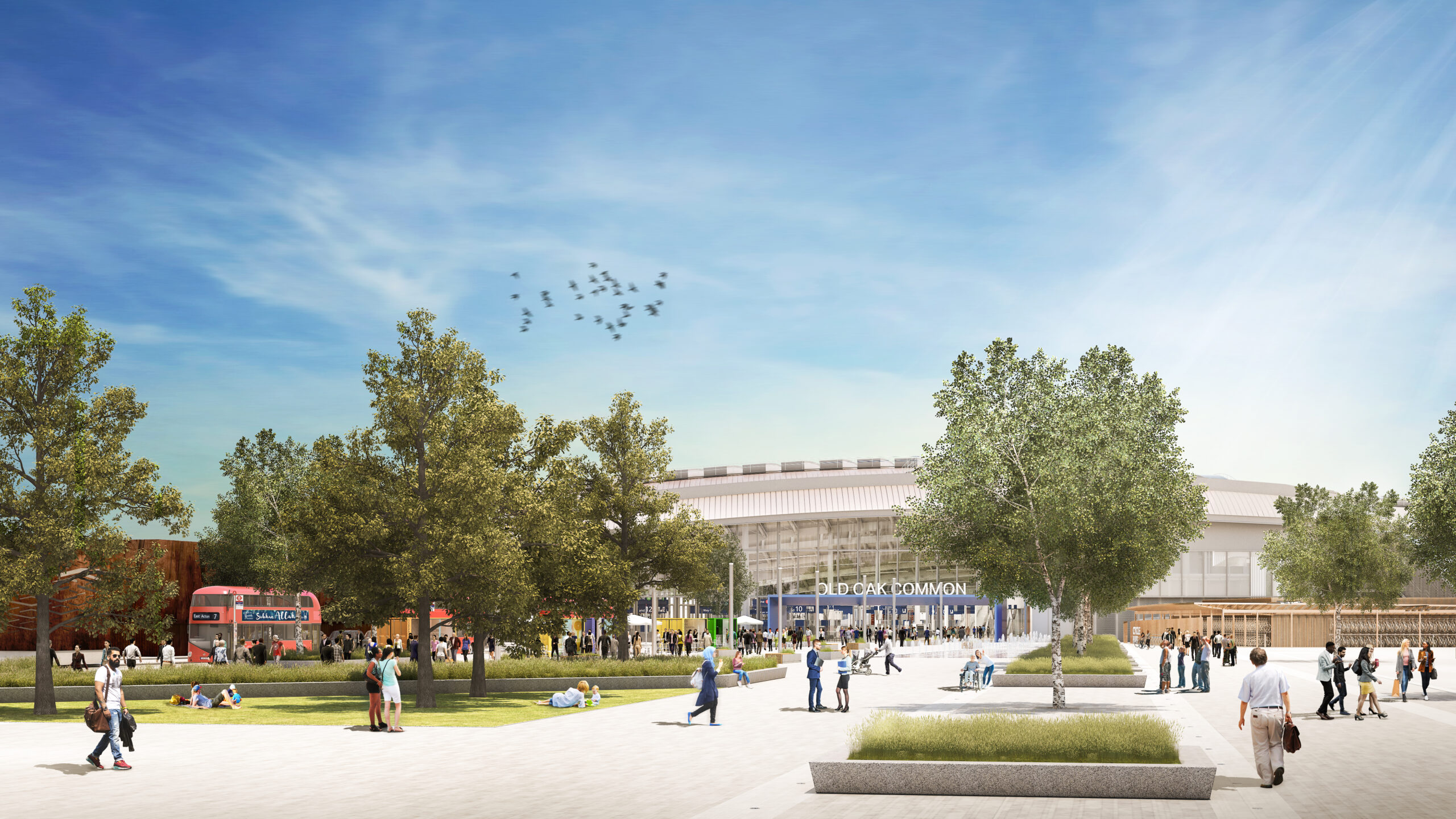 Railway-News: First of all, congratulations on receiving the Notice to Proceed after HS2 got its approval in February. Since the coronavirus pandemic really stated impacting life in the UK in March, can you give us an overview of how the circumstances have affected HS2 so far?
HS2 Ltd: Thank you. Notice to Proceed was a major moment for us. HS2 Ltd awarding the contracts to our four Main Works Civils Contractors is the next significant step of Phase One of the project. An estimated 400,000 supply chain contract opportunities for UK businesses will be created during Phase One of HS2, supporting thousands of jobs on site and many more around the country. Our contractors are continuously reviewing their ability to work within Public Health England's (PHE) and the Construction Leadership Council's guidelines to ensure the health, safety and wellbeing of our workforce and the communities in which we are working. As a result, some of our sites have paused construction works, although they may remobilise if our contractors are confident they can operate in line with PHE and industry guidance. Those sites still working are doing so because they are confident of operating within PHE guidelines, and will be monitored and remain under constant review.
RN: What's proving particularly challenging? Are there any unexpected advantages?
HS2: HS2 is committed to reusing as much of the excavated material it produces as possible. As part of this policy we're studying the presence of sulphates in Mercia Mudstone on a route section near Birmingham to understand whether it is more suitable for embankment building than previously understood. A favourable conclusion to our investigation could result in us reusing around 10% more excavated material on site to build embankments than previously planned; this would reduce road traffic, carbon emissions and disruption to neighbouring communities.
RN: This is a difficult time for almost everyone, in many respects but also economically. Suppliers to HS2 must be glad of the security of that work. Are you hearing from them about their problems with keeping their work going?
HS2: We are working closely with our construction partners to review activity on our construction sites in line with Government and Public Health England advice on dealing with COVID-19. The Government's current Covid-19 strategy makes clear that construction work can continue providing it complies with this guidance.
In response to the Covid-19 outbreak HS2 has challenged our suppliers to develop innovative practices to monitor and operate in the construction environment to ensure we provide our teams with the right protection and monitoring equipment.
The challenge has received a very positive response from our suppliers with 19 innovations delivered, including: social distancing technology that people can wear; and health screening and contact tracing in the workplace. In addition to the 19 there are another 20 in the testing stage.
RN: What impact do you think HS2 will have on the economic recovery of the country?
HS2: The HS2 railway is a significant investment both in the near and longer-term economic health of the UK. As we recover from the effects of the pandemic, HS2 will help to drive investment right across our country. For example, cities including Birmingham, Leeds and Manchester are already benefitting several years before the railway opens. Over 3 million people work in the construction sector, most of whom are outside London and the South East. Every pound spent in the sector generates 2.84 GBP in economic activity. HS2 is already supporting around 9,000 jobs. During its 20-year construction it will create over 30,000 engineering and construction jobs – including 2,000 apprentices – directly on its sites and many more thousands in the supply chain around the country. Investment in HS2 is an investment in the UK's SMEs – the country's engine room. Over 2,000 companies have already delivered work on HS2. 95% of HS2 contracts have gone to UK-based businesses – 60% of those are SMEs. HS2 remains integral to the plans for Northern Powerhouse Rail and Midlands Engine Rail. As Britain's economy recovers from the effects of COVID-19, it is vital that people of all ages and abilities will be able to access the jobs, education and training opportunities that will rebalance the UK economy and spread economic wealth.
HS2: Are there any changes to the way you work that you've implemented that you'd like to keep after things return to normal?
We are of course always looking for ways to improve the way we work, but it is too early to tell how the current situation could influence the future working practices of either HS2 or our suppliers.
RN: Looking towards the future, what are some of the next key milestones for the project?
HS2: At the moment our contractors continue with site preparation along the route between London and the West Midlands ready for major construction to start between the autumn of 2020 and spring 2021. The designs for some of the railway's major structures, including its four stations are being examined by local authorities in whose areas they are to be built. Our designs for one of them, Curzon Street station in Birmingham, have been approved by the city's authority. Over the next year or so we expect to receive verdicts on designs for the railway in other local authority areas.
RN: All the big rolling stock manufacturers put in bids for producing the HS2 trains last June. Will you still be selecting the successful candidate this year?
HS2: Our plan is to award the contractor build up to 60 high speed trains at the end of 2020.
Also read: