The Capricorn train, procured by Rhaetian Railway (RhB) and manufactured by Stadler, has won a renowned design prize.
RhB is currently acquiring 56 four-car multiple units from Stadler that it will operate in portion working. It is the largest rolling stock order in the history of RhB. The multiple units, equipped with automatic coupling, will be a significant step towards modernising RhB's fleet and will consequently allow RhB to achieve a substantial leap in productivity.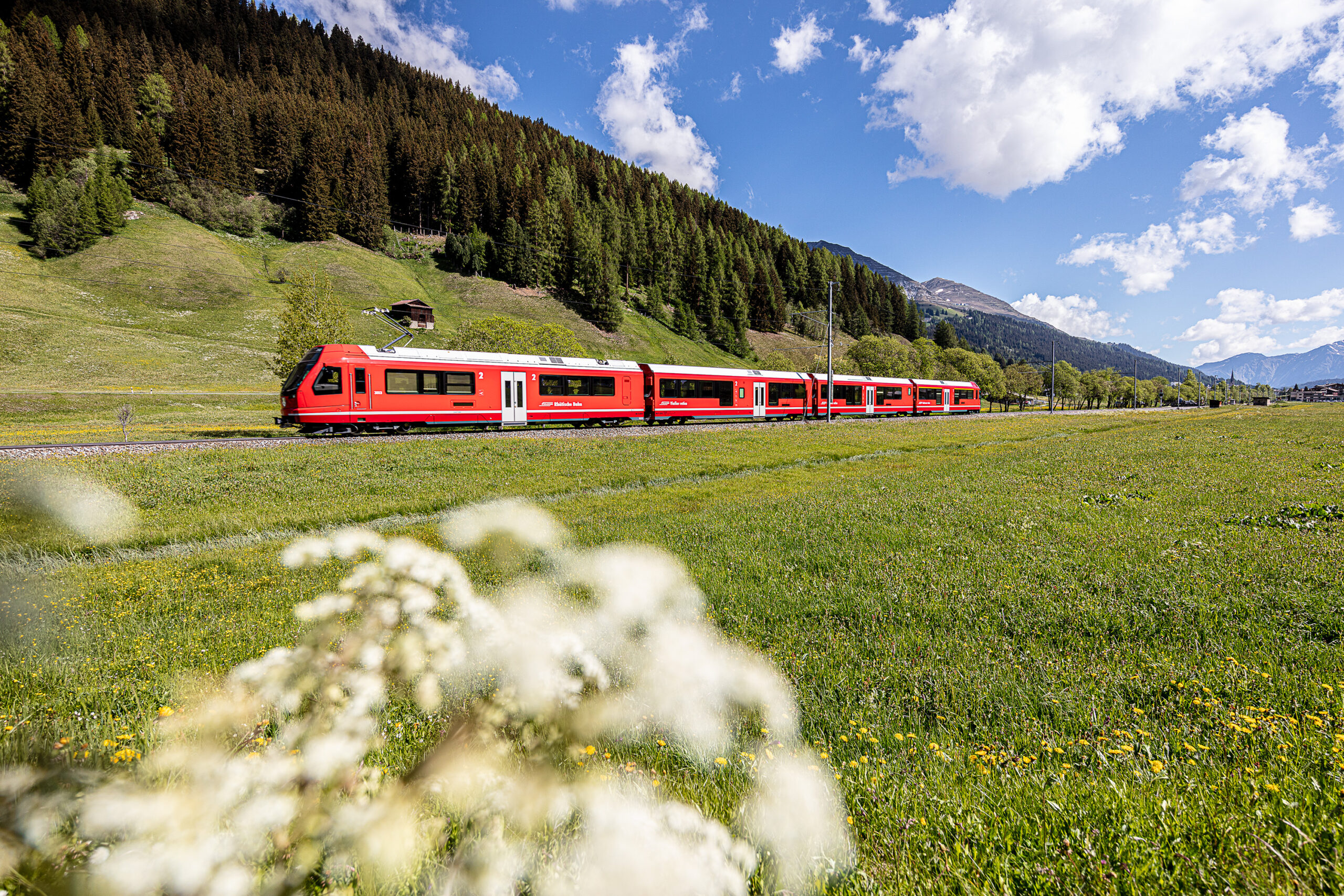 The Capricorn multiple units have now won the Red Dot Award: Product Design 2021 in two categories.
The Capricorn design was developed together with design studio NOSE. The Rhaetian Railway wants to present itself as a confident, high-performance, modern and comfortable mountain railway with charm and character. These elements were to be incorporated in the trains' visual aesthetic. Now the exterior with its two-colour livery, and the clear, bright Grisons coat of arms and the interior have won the Red Dot Award. Both awards were in the category 'trains and planes'.
"We would like to congratulate RhB and NOSE for this prize. We're extremely pleased that an international panel of judges has recognised or awarded the Capricorn's design quality. It is an honour for Stadler to bring such lovely trains on to the Grisons rail network together with our two long-standing partners."
16 Capricorn multiple units have already been delivered to Rhaetian Railway. 13 of these can already be deployed in passenger service.
"The Capricorn multiple units will shape the image of the RhB. By 2024 all 56 multiple units will be in passenger service on the RhB network. Therefore I'm very pleased that the interior and exterior design of these trains was chosen."
The trains have been operating on the Landquart-Davos-Filisur route since 29 March 2021. Portion working will begin with the timetable change in December 2021. The 56th multiple unit will be delivered to the RhB in mid-2024 according to the current timetable.