Stadler's First High-Speed Train Branded "SMILE"
A competition held during Stadler's open day enabled the company to find a name for its new line of high-speed trains: SMILE.
The world's first standard, low-floor, high-speed, multiple unit train, formerly known as the Stadler EC250, completed its first crossing of the Gotthard Base Tunnel on Sunday 02 July 2017.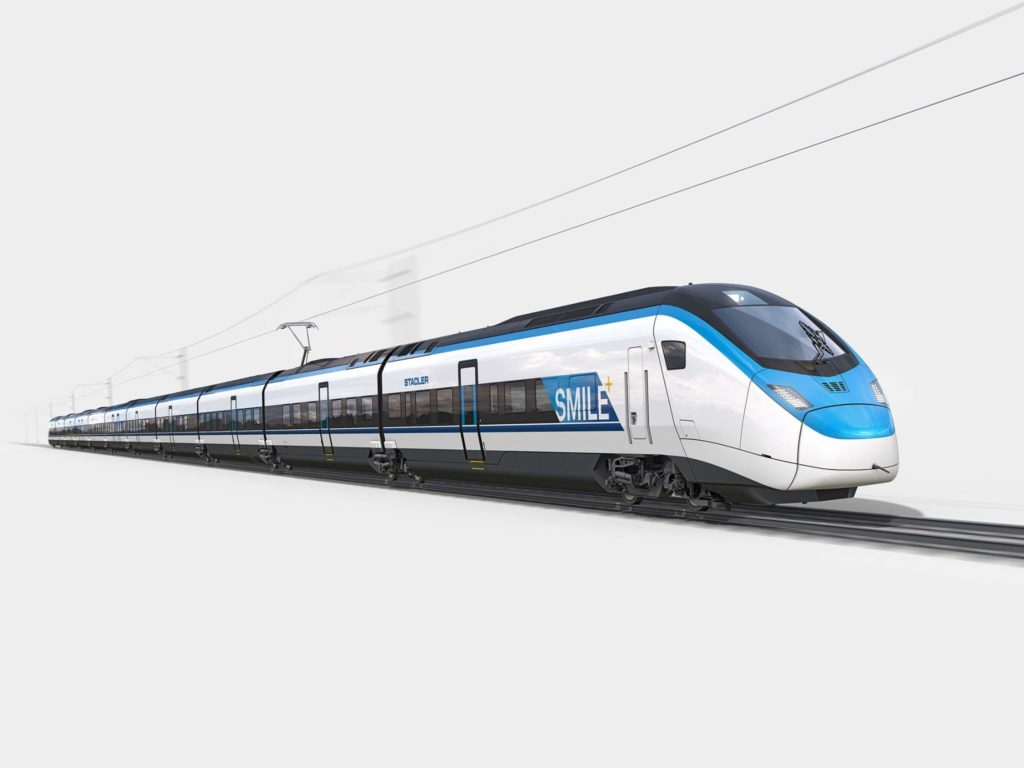 The Swiss Federal Railways (SBB), as the first rail operator, has ordered 29 of these trains for their new "Giruno" line. The SMILE follows in the footsteps of its successful predecessors, the FLIRT, KISS and TANGO.
The SMILE
Just like the Stadler trains "FLIRT" and "KISS", the "SMILE" is an abbreviation with a technical signification: Schneller Mehrsystemfähiger Innovativer Leichter Expresszug ("speedy, multi-system, innovative, lightweight express train").
The SMILE is Stadler's very first high-speed train and can reach speeds of up to 250 km/h. The SBB has put in an initial order of 29 of these trains, and will begin using them in December 2019 to travel through the Gotthard Base Tunnel. The trains, which will make up the SBB's "Giruno" line, will first connect Basel and Zurich with Milan, and later Germany and Italy. They will be approved for use in Germany, Italy and Austria, as well as of course in Switzerland.
The SMILE has been specially designed for comfort and for meeting the needs of customers, in particular families, senior citizens and people with reduced mobility. A low floor provides for extremely easy boarding, and is a first for standard, high-speed, multiple unit trains. All trains feature bright and spacious interiors with modern lighting systems. Additional amenities include (upon request): 4G/3G mobile phone connectivity, power outlets on every passenger seat, large luggage racks, multifunctional compartments, a bicycle storage area, and gender-segregated and handicapped-accessible toilets. SMILE trains are 202 metres long and can seat more than 400 passengers. The SMILE can also be operated in double traction, and thereby double its capacity.
Original article © Stadler.
FOR ALL THE LATEST INFORMATION, NEWS, IMAGES, VIDEOS AND ARTICLES ON ALL ASPECTS OF ROLLING STOCK, PLEASE CLICK HERE.