Private Swiss rail operator BLS will put its first MIKA (Stadler FLIRT) trains into service.
From 10 May the first MIKA trains will operate on the route between Bern and Neuchâtel. The new rolling stock will allow BLS to gradually replace older vehicles. This order is the largest rolling stock order in the history of BLS. The company has invested around 650 million CHF in 58 single-decker low-floor trains.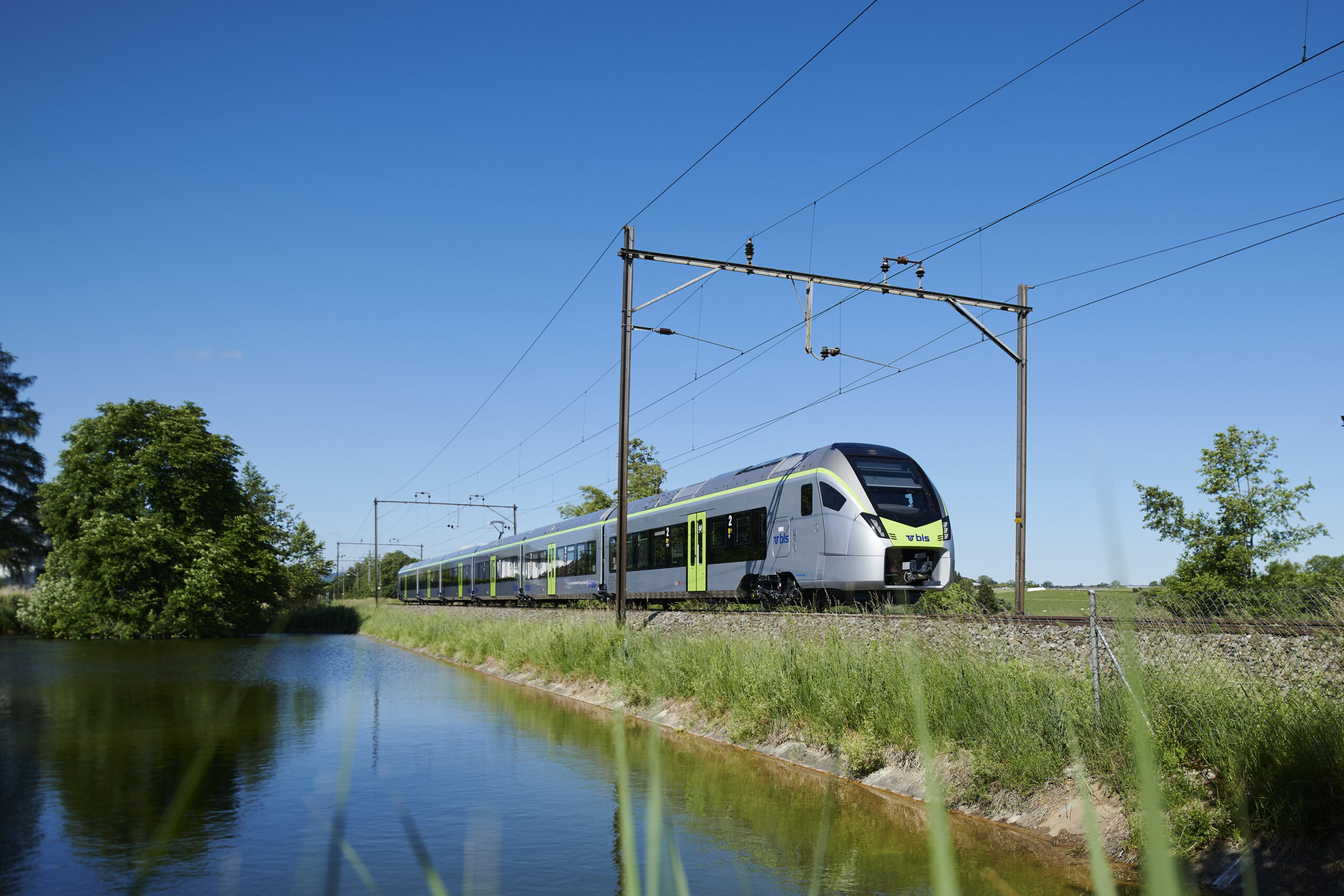 By the end of 2024 the MIKA units will replace the ageing EW III (manufactured between 1972 and 1975) and RBDe (built between 1982 and 1992) trains. The first new vehicles will enter service on 10 May 2021 as InterRegio 66 trains. Further units will follow on 13 June as S4 trains between Thun, Bern, Burgdorf and Langnau.
From the end of 2022 trains then, the MIKAs will run on the Lötschberg mountain route and in the Simmental.
The trains feature large panoramic windows and a bright interior. The new RegioExpress trains will also have a bistro zone with a snack and coffee machine. Every seat will have its own power outlet and thanks to its special window panes mobile phone reception will be optimised.
The multifunctional areas also have room for bicycles, including power sockets that allow the charging of e-bikes.
BLS has ordered this train in two different versions – the RegioExpress version and the S-Bahn version. The S-Bahn model is currently in development and will be used on Bern's S-Bahn network on the lines S2, S4, S5, S6 and S51 starting in 2023.
By ordering this new type of train BLS is also standardising its fleet, which will make maintenance much easier.