SBB's New Double-Deck Trains Receive Operating Permit
The TWINDEXX Swiss Express double-deck trains for SBB FV-Dosto have received their first operating permit for the Swiss network from the Federal Department of Transport (BAV).
In a procedure involving multiple tests, BAV awarded SBB's new double-deck train with an operating permit for the Swiss network. In doing so, BAV confirms the TWINDEXX Swiss Express has, among other things, met all the required criteria regarding safety.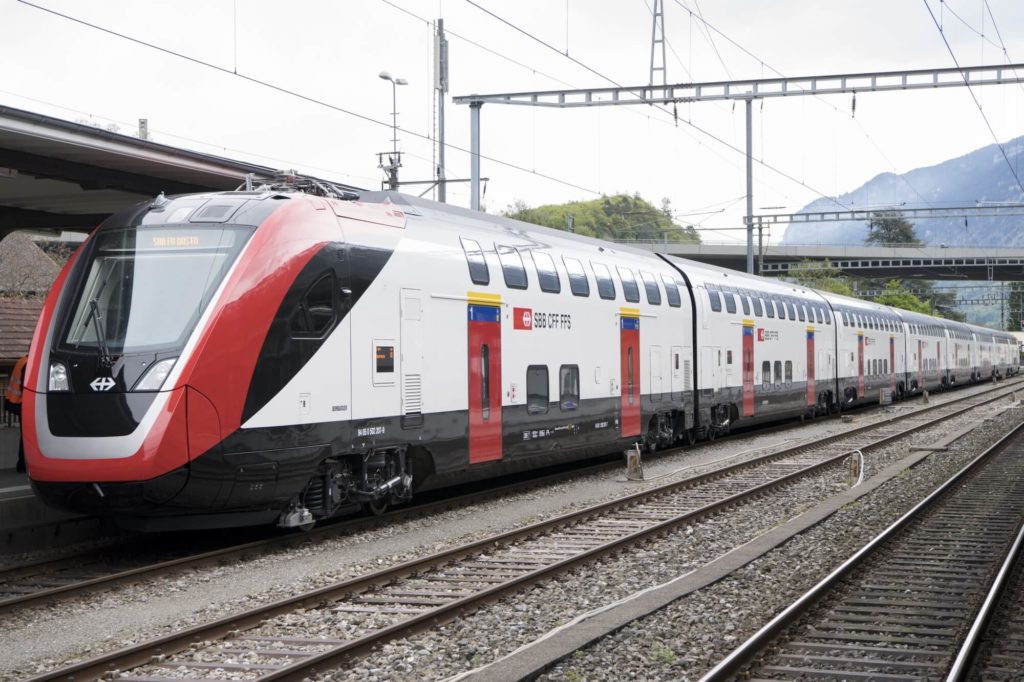 The managing director of Bombardier Transportation in Switzerland, Stéphane Wettstein, is delighted that the operating permit has been awarded:
"Now we can begin the process of gradually passing the trains on to SBB. We have made great progress with production and will be supplying all the trains as per the original delivery schedule by early 2020."
New Double-Deck Trains for SBB
Bombardier Transportation is supplying SBB with 62 trains in three different models (the IC200 with a restaurant car and family compartment, the IR100 and the IR200). The new SBB long-distance train has around 10% more seats than current double-deck trains and can go through curves up to 15% faster, thanks to the built-in roll compensation (Wako), without the ride comfort for the passengers being affected.
Original article © Bombardier.
FOR ALL THE LATEST INFORMATION, NEWS, IMAGES, VIDEOS AND ARTICLES ON ALL ASPECTS OF ROLLING STOCK, PLEASE CLICK HERE.