BLS Modernises Its Fleet of Bombardier NINA Trains
Swiss railway company BLS completes modernisation of its NINA fleet. All 36 vehicles of this type have undergone a major service. The NINA fleet, built by Bombardier with electrical equipment from Alstom, is now more energy-efficient.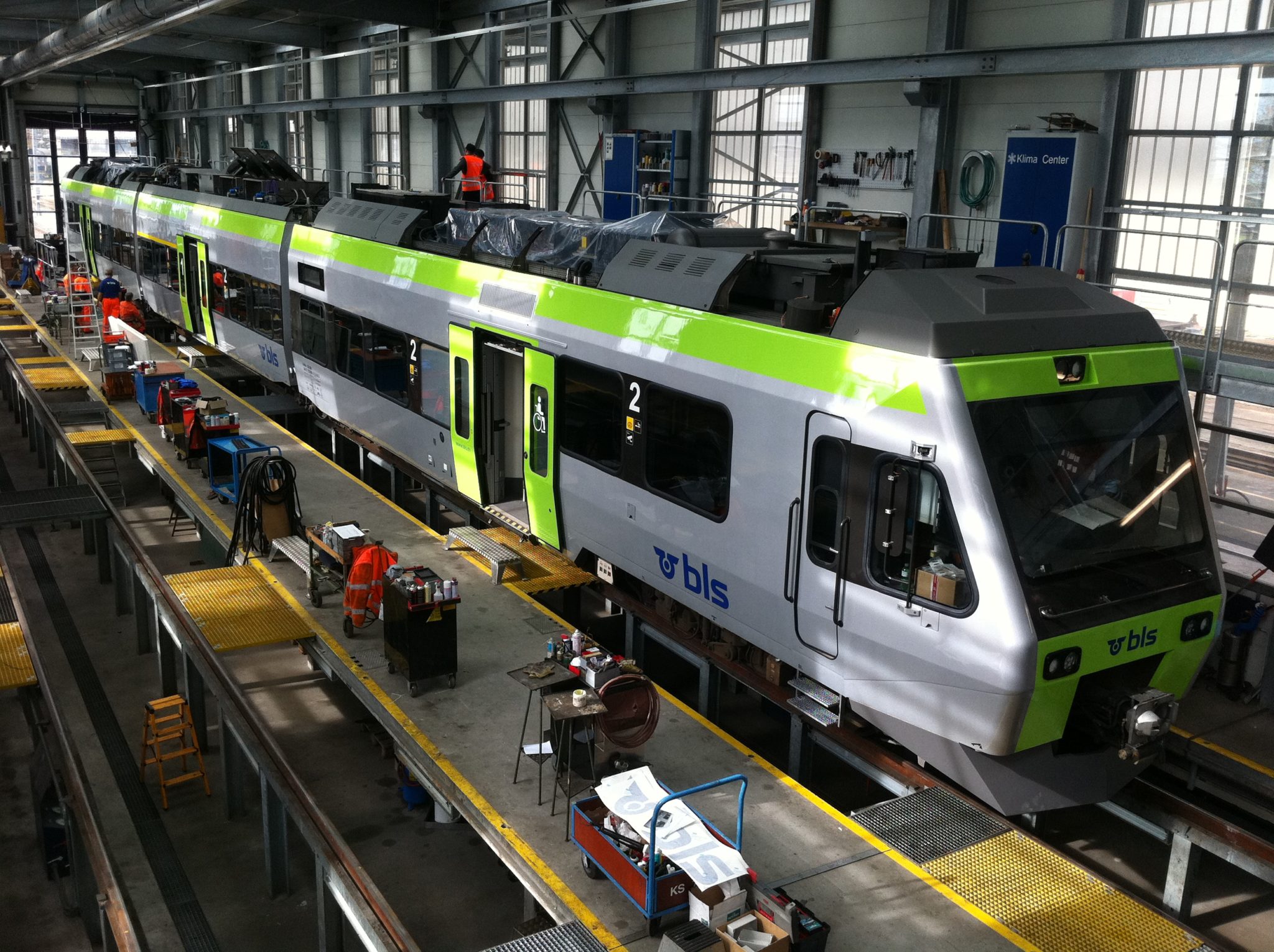 BLS transports around 31,000 passengers a day in its NINA trains (RABe 525). This fleet serves the S-Bahn network in Bern, connecting the city with the Emmental valley, the Bernese Highlands, French-speaking Switzerland, Solothurn and Lucerne.
All 36 trains have undergone a thorough modernisation programme. The final NINA has left the workshop in Bönigen following the refit works. BLS invested around 30.7 million Swiss francs (27.6 million euros | 31.4 million USD) into the modernisation works over the course of four years.
NINA Modernisation Goal: More Energy-Efficient Trains
The NINA trains now feature carbon dioxide sensors that measure the air quality on board. Consequently, fresh air can be circulated in the train as the need arises.
Furthermore, BLS has fitted the NINA trains with LCC lighting. This 'laser crystal ceramics' system is more energy-efficient than LEDs. The Swiss company LCC Licht GmbH provided the lighting, which was one of the factors that led BLS to win the Swiss Watt d'Or energy prize from the Ministry of Energy. By optimising the trains, they save as much energy as 1,000 households use in a year.
Finally, the new trains feature insulating windows that keep the interior train temperature constant. In sum, BLS saves around 20 percent in annual energy consumption.
NINA Modernisation Goal: More Space and Information for Passengers
Passengers will now benefit from new information displays that tell them about upcoming stops and connecting trains.
A redesign of the interior also means passengers now have more space around the doors, making travelling with bicycles, prams and luggage easier.
First class seating has been moved to the middle of the train to make it accessible as well.
BLS has made other efficiency improvements. It has standardised the components installed in the trains. This means that maintaining the NINA trains will be more efficient. This refit ensures that the trains can remain in service for at least another 15 years.
Also read: