The first of 58 new trains for BLS is ready and Stadler and BLS have presented the new generation of FLIRT to the public for the first time.
As part of the roll-out the new trains were named MIKA. They are to replace three older vehicle types in order to secure the planned expansion of services on BLS's network. The trains will gradually enter passenger service from 2021. The latest-generation FLIRT will for the first time include Stadler's European Train Control System (ETCS) GUARDIA on the Swiss rail network.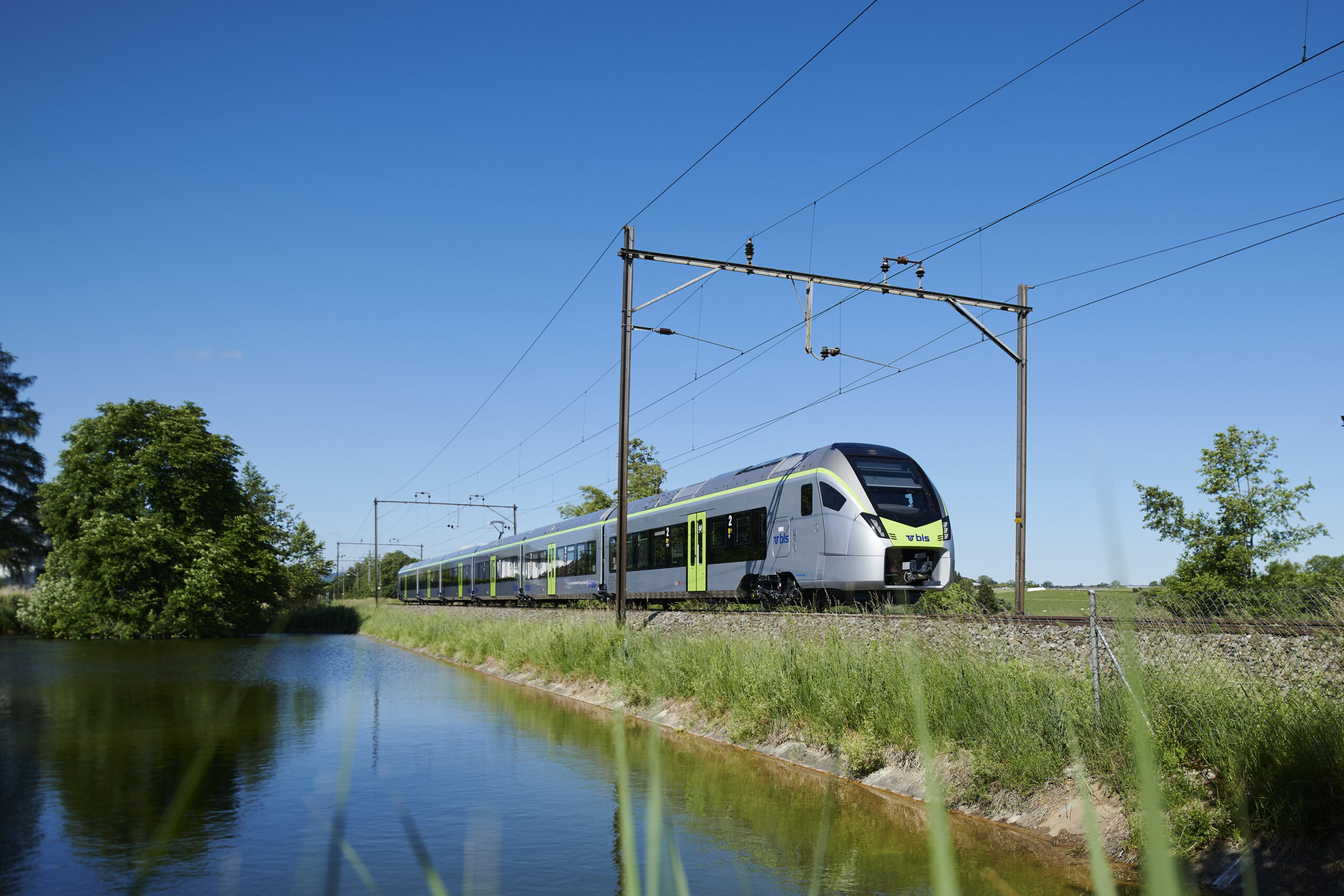 The train was presented by Bernard Guillelmon, CEO of BLS and Peter Spuhler, President of the Management Board and Group CEO ad interim at Stadler. The roll-out is an important milestone in the creation of a new train. The name, MIKA, stands for 'modern', 'innovative', 'compact' (German: 'kompakt'), 'all-round train'. BLS has a long history of naming its fleets. The double-decker multiple units, type Stadler KISS, operate under the name MUTZ for example. The name MIKA was chosen as part of a BLS competition.