Switzerland: SBB and Stadler Sign Contract for New 'Mouette' FLIRT Trains
Starting in December 2020 SBB will take over the Bern-La Chaux-de-Fonds route from BLS. As a result, SBB has ordered new 'Mouette' FLIRT trains from Stadler to deliver the service. SBB has given them the name 'Mouette', meaning 'seagull'.
The head of SBB's passenger services, Toni Häne, and Group CEO of Stadler, Thomas Ahlburg, met in Zurich to sign a contract for seven four-car FLIRT trains.
SBB won the franchise covering the Bern-La Chaux-de-Fonds route starting in December 2020. The service will run as 'IR66'. This means SBB can add the jura mountains in the canton of Neuchâtel to its long-distance network.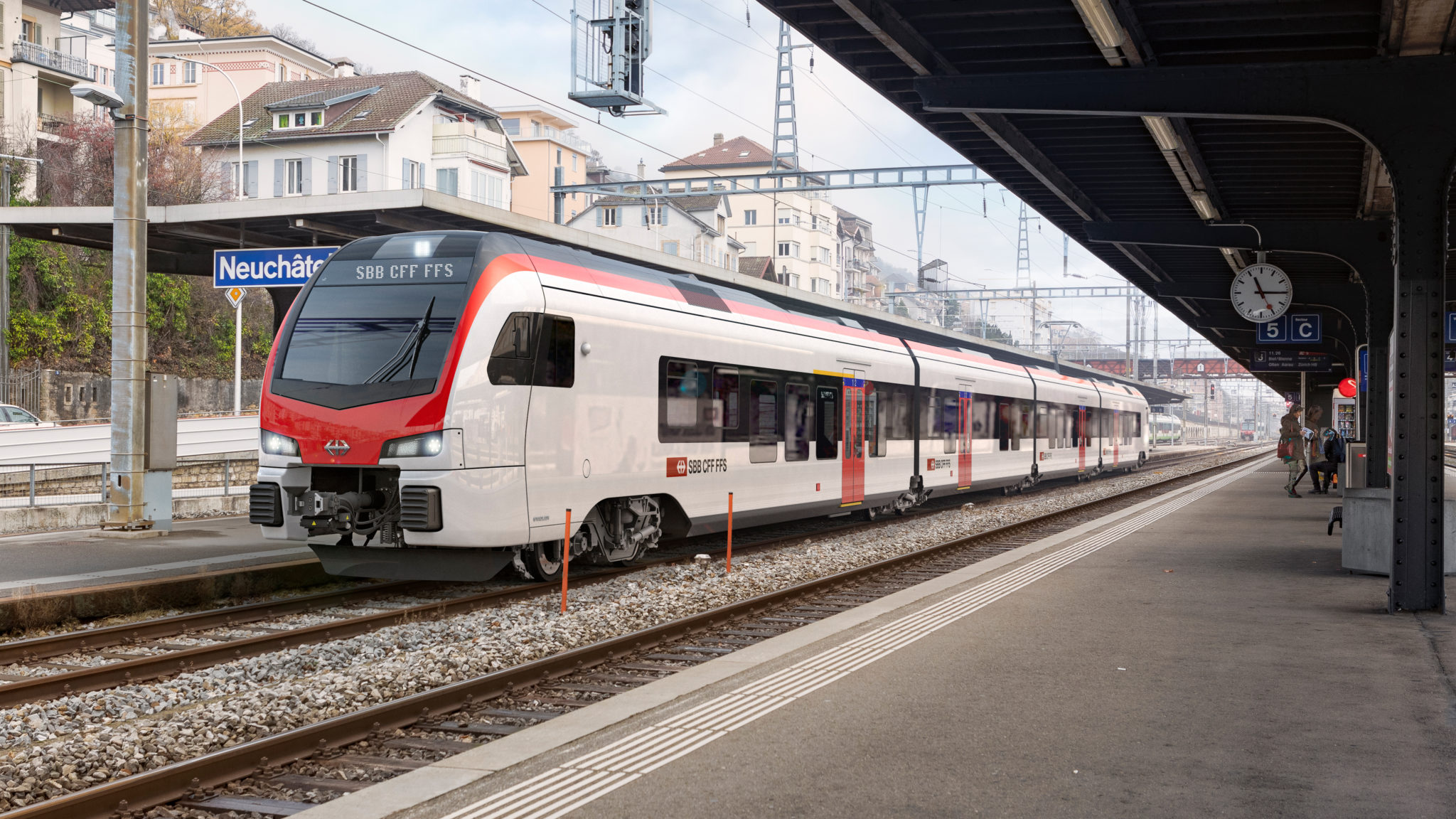 SBB's 'Mouette' FLIRT Trains
The new trains for SBB are single-deck units that are accessible for passengers with reduced mobility. Stadler will manufacture the trains between 2019 and 2021 in a comfortable version fit for long-distance services. Each train comprises four cars with 27 seats in first class. In addition, there will be 154 seats in second class. And as passengers now expect, each seat comes with its own plug socket. At peak times these 'Mouette' trains be joined up to provide sufficient seating. During quieter times, meanwhile, the trains can run in shortened versions, which saves both energy and costs.
Stadler won the contract in line with public procurement law. The contract includes an option for seven further vehicles.
Read: Stadler Lands Contract for 12 Additional FLIRT Traverso Trains for Switzerland