Stadler GUARDIA Train Control System to be Installed on Swiss FLIRT Trains
Stadler and its joint venture ANGELSTAR together developed the GUARDIA train control system. Today, Stadler has announced that FLIRT trains in Switzerland will get this ETCS train control system.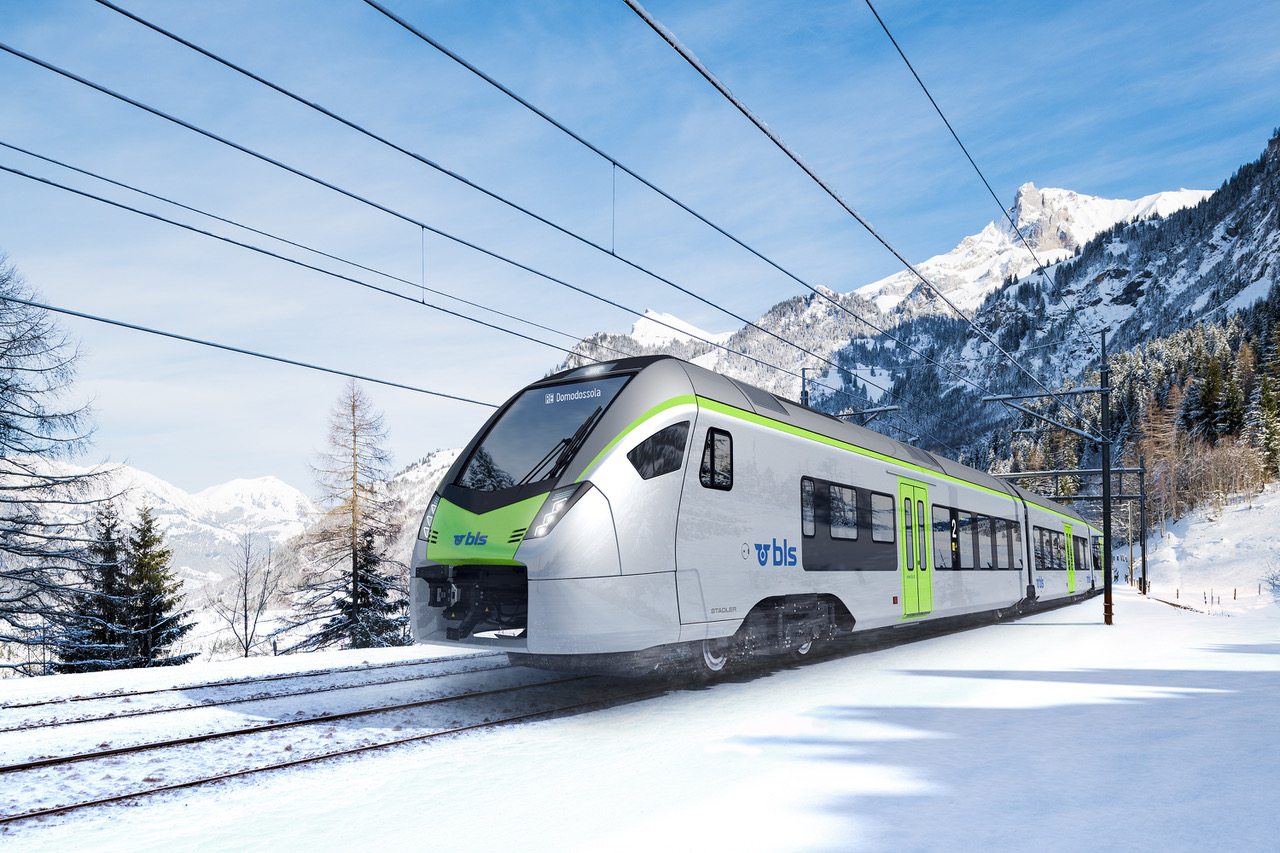 GUARDIA Train Control System
FLIRT trains operated by BLS will get the GUARDIA train control system. It's the first time a larger series of multiple units will get this new development. GUARDIA consists of both hardware and software. Both will be fitted on board the trains. The train driver will see data on the train's position, speed and more. The central control office will also receive this data. At the same time, data such as whether a train has the right to proceed, are made available. The GUARDIA train control system is an important milestone for the Swiss rolling stock manufacturer.
Stadler Invests in Signalling
Stadler decided two years ago to start investing in signalling. The goal is to develop a further component of modern train technology in-house. This will consequently extend the company's independence. Therefore, Stadler and Italian train control systems manufacturer Mermec set up the joint venture ANGELSTAR. Furthermore, Stadler has set up its own engineering facility in Wallisellen, Switzerland.
European Train Control System – ETCS
ETCS aims at standardising train control across all European railway lines. Stadler's GUARDIA on-board train control system is an ETCS solution. The newly developed system is undergoing testing in the field at the present time. It is also going through the approval process in Switzerland. It is simultaneously undergoing testing and introduction in several European countries.
The FLIRT trains operated by BLS will feature an ETCS Level 2 system. An ETCS Level 2 system uses digital communication technology (GSM-R) to ascertain a train's movements within a radio block centre (RBC). Thanks to its use of time-tested SIL-4 signalling hardware it fulfils the highest safety requirements. The on-board European Vital Computer (EVC) monitors the data exchange and ensures that trains adhere to the maximum speeds permissible. All trains also regularly communicate their exact position and direction of travel to the RBC. The train, meanwhile, continuously receives data on its permissions, speed limits and other route information.
Read: Signalling Change: How New South Wales is Ditigalising its Rail Network
BLS FLIRT Trains with GUARDIA Train Control System
Swiss transport operator BLS ordered 52 FLIRT trains in January 2018. This contract includes an option for 90 additional units. Extensive tests for approval will begin in mid-2019. The trains will enter service between 2021 to 2025.
Alexandre Grêt, Head of Signalling at Stadler, said:
"We are very pleased to equip the BLS trains with our own train control system. It is important for Stadler's independence to be able to offer our own signalling solutions. this is a significant step for Stadler towards the digital future."
Stefan Maurer, Project Manager at BLS, said:
"We welcome the competition in the area of train control systems and we're convinced that with GUARDIA our BLS FLIRT trains will get an innovative, reliable and flexible train control system. This will keep our annual system running costs low and our vehicle availability high. In addition to the security aspect, customers will also benefit directly."