Stadler has won a contract to supply eight electric multiple units for the Centovalli railway (also known as the Valle Vigezzo railway in Italy) that connects Domodossola in Italy with Locarno in Switzerland.
The new electric trains will replace the existing rolling stock on the line starting in 2023. The contract is worth in the region of 94 million CHF (86.6 million euros). The customer – Ferrovie Autolinee regionali Ticinesi SA – is a new one for Stadler. It is the third order Stadler has received from Ticino in the past two years.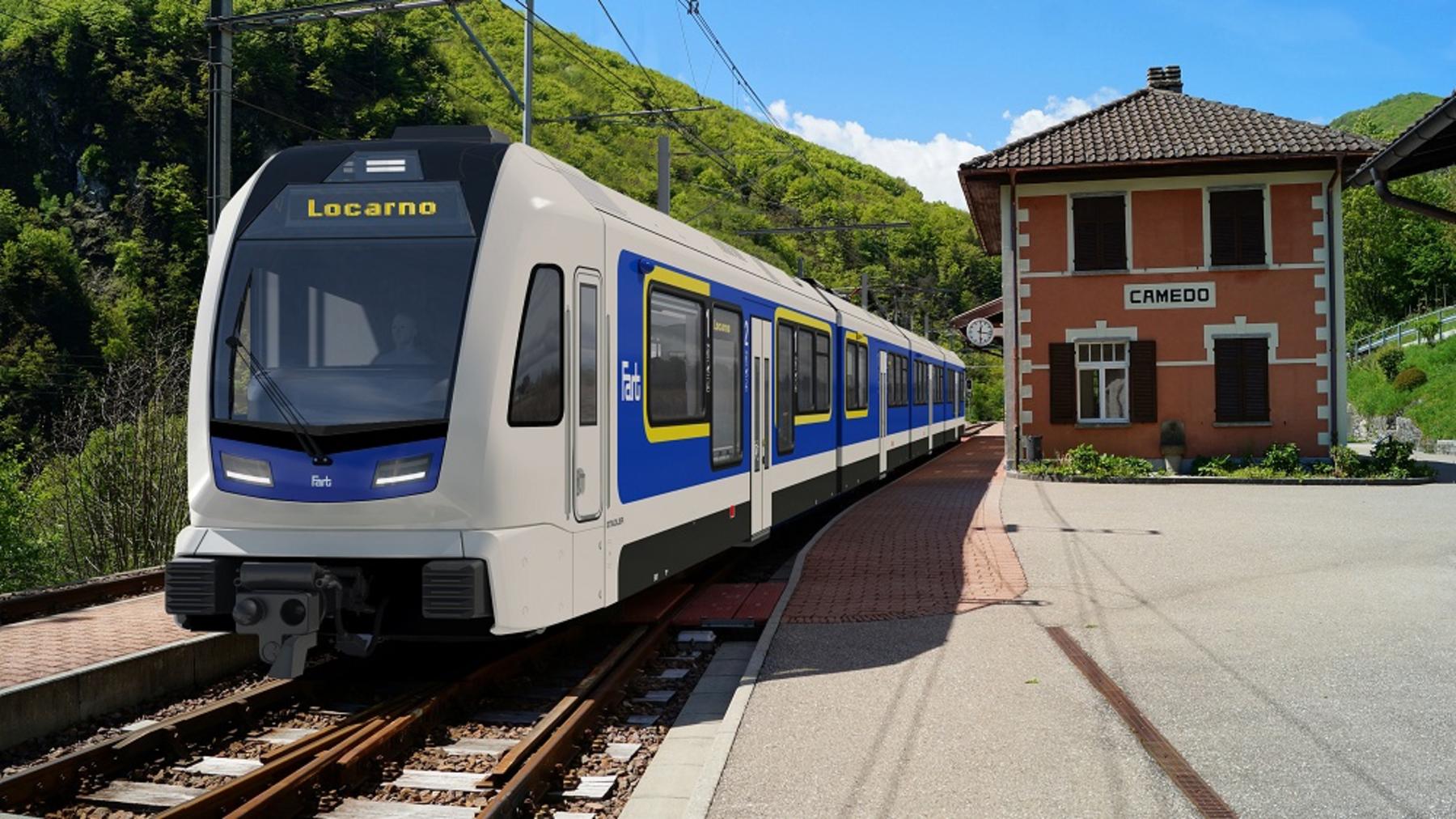 The 52km Centovalli railway is a metre-gauge line. This is the first time Stadler is building new narrow-gauge multiple units for regional and cross-border rail services in the canton of Ticino, running into Italy's Piedmont region. The order comprises 4 four-car units (63m) which will run between Locarno and Domodossola and 4 three-car units (49m) that will provide regional transport services in the Centovalli.
The four-car units will have a capacity of 343 passengers (141 seated), the three-car units 264 passengers (106 seated). The trains will have spaces reserved for wheelchair users, bicycles and prams. The vehicle bodies will be made of aluminium.
"We are proud to be building these new trains for the Centovalli railway. The development and production of tailor-made vehicles is and remains a core business area for Stadler.
"The new trains will ensure a high level of travel comfort for passengers. We have paid special attention to the design, to the choice of materials, and to the safety of passengers and crew members. These aspects are crucial to us as a leading train builder, and this is where our many years of experience come into play."
The Centovalli railway opened in 1923 so that the new trains will enter into passenger service during its centenary year.
"Over the past few months, we have worked closely with Stadler to define all the contractual details necessary for the completion of a contract of this kind.
"The challenge for us was to take advantage today of all the options for the development and modernisation of trains that will enter into service at the end of 2023 and continue to operate for decades to come. It is a great opportunity that requires vision and foresight."