Swiss Federal Railways (SBB) has ordered 60 double-decker trains from Stadler. This order is worth around 1.3 billion CHF (1.18 billion euros).
SBB is aiming to expand capacity in order to offer more regional services while adhering to accessibility requirements. This order is an option from an existing contract. 41 of the vehicles, type IR-Dosto, will contribute to replacing the existing fleet and fulfil new accessibility requirements, which mandates, among other things, that by the end of 2023 barrier-free access must be made available to people with reduced mobility. The remaining 19 vehicles will be used to increase capacity in the regions of Zurich and western Switzerland to get rid of existing capacity bottlenecks and add additional services. The first vehicles will start carrying passengers from the 2024 timetable.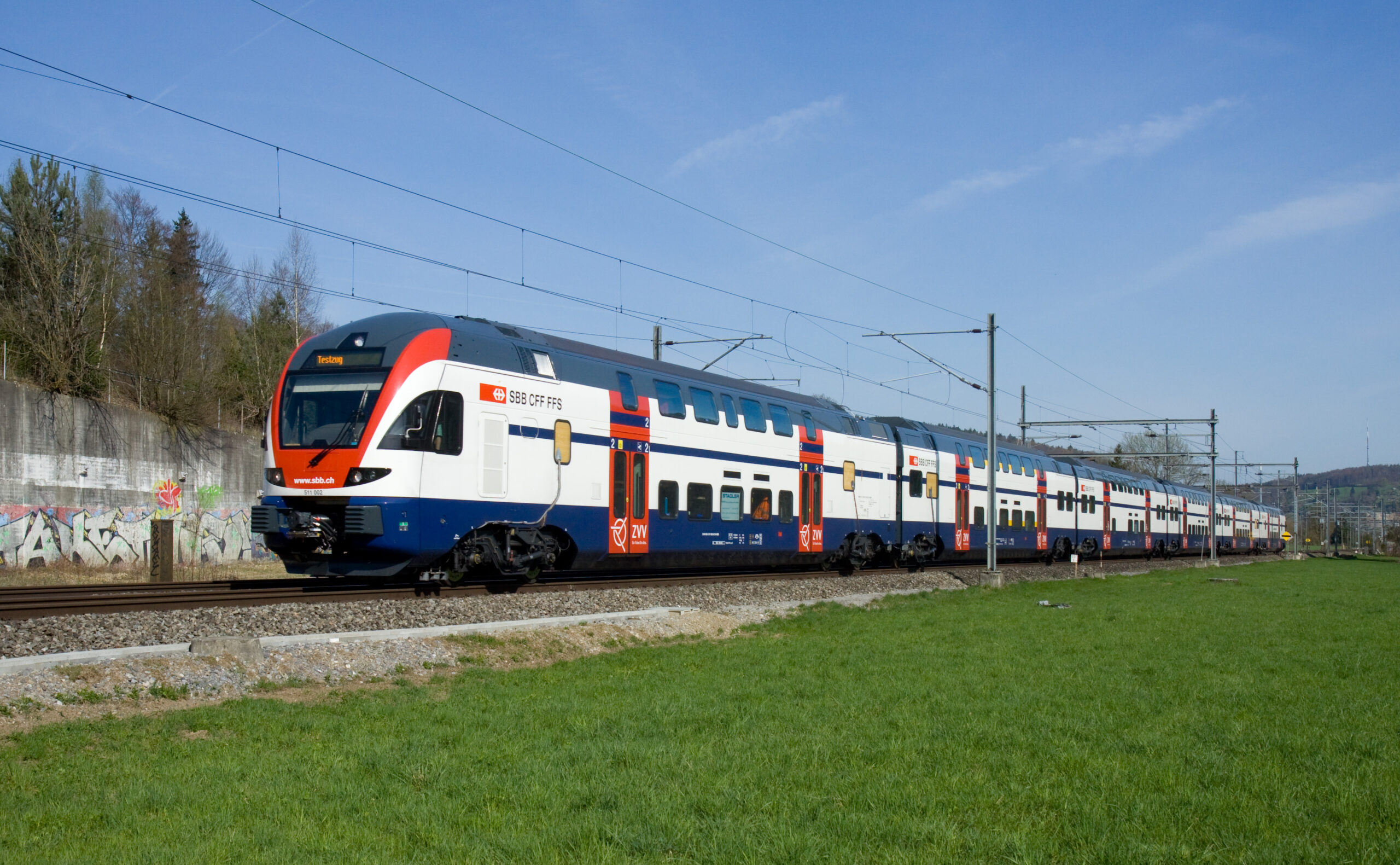 SBB already owns 93 IR/RE Dosto vehicles.
The Dosto multiple unit measures 150m in length and has 466 seats. The entire train is equipped with plugs, bicycle spots and multi-functional areas with room for pushchairs. The EMUs will also feature a modern passenger information system.
Stadler calls these units KISS.