Three weeks before the opening ceremony of the Ceneri Base Tunnel on 4 September 2020, the Swiss Federal Transport Office (BAV) has issued the authorisation for trial operations in the tunnel to SBB.
These test trips will take place between September and December 2020 with commercial passenger and freight trains. The test trips are the final preparatory step before regular timetable operations from mid-December.
The company that built the Ceneri Base Tunnel, AlpTransit Gotthard AG (ATG) will hand the tunnel over to SBB in September. The Federal Transport Office has issued the relevant authorisation today that will allow SBB to start trial operations from that day on. These trial operations will last until the new timetable comes into effect on 13 December.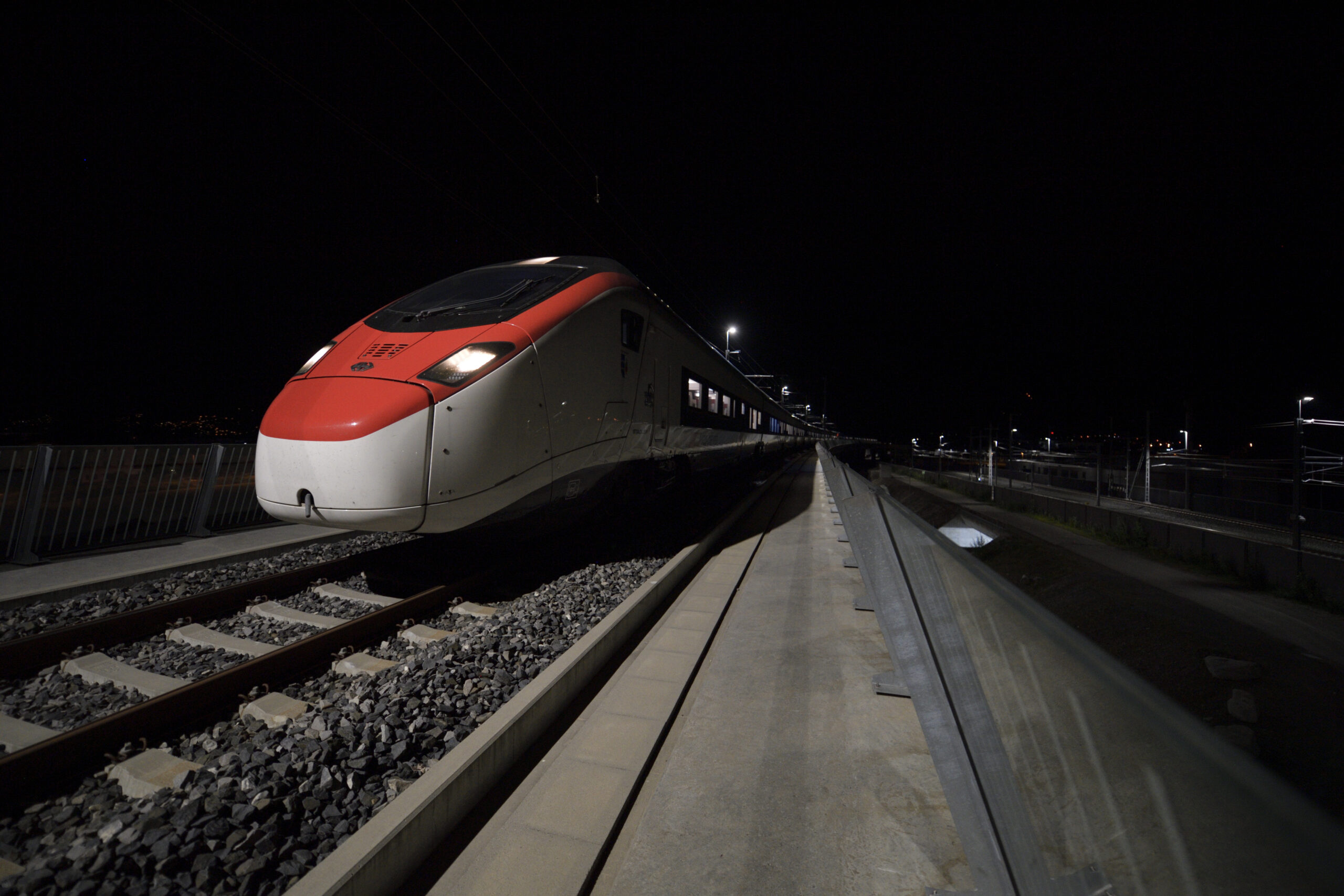 The purpose of the trial operations is rehearsing operational sequences and ramping them up gradually in order to test the infrastructure and to generate the necessary evidence that the BAV needs to issue the operating permit for timetabled commercial services in December.
The ATG has been conducting test trips in the tunnel since March 2020 in order to test the safe function of all systems and infrastructure. Because of the coronavirus pandemic test operations had to be interrupted for five weeks. A test ICE-S travelled through the tunnel at 275km/h on 30 April. A rescue exercise planned for mid-June was moved to October because of coronavirus. One exercise with volunteers took place in early June.
The Ceneri Base Tunnel has a length of 15.4km and connects Camorino near Bellinzona with Vezia near Lugano. SBB will run the majority of passenger services through the tunnel starting in December 2020. These include more frequent north-south connections as well as more international connections. Thanks to the Ceneri Base Tunnel Ticino will also get an S-Bahn.
Also read: