Schweizerische Südostbahn (SOB) and Swiss Federal Railways (SBB) will co-operate on two long-distance routes starting in 2020. SOB will use its Stadler Traverso trains for these services.
From December 2020 onwards SOB will operate an hourly service across the Gotthard mountain route to Locarno, alternating between Zurich and Basel at the other end. SOB will use its copper-coloured Stadler Traverso trains for this service. This direct service is known as the 'Treno Gottardo'.
From December 2021 then, SOB will also operate the Bern–Chur route via Zurich. This route will run under the name 'Aare Linth'.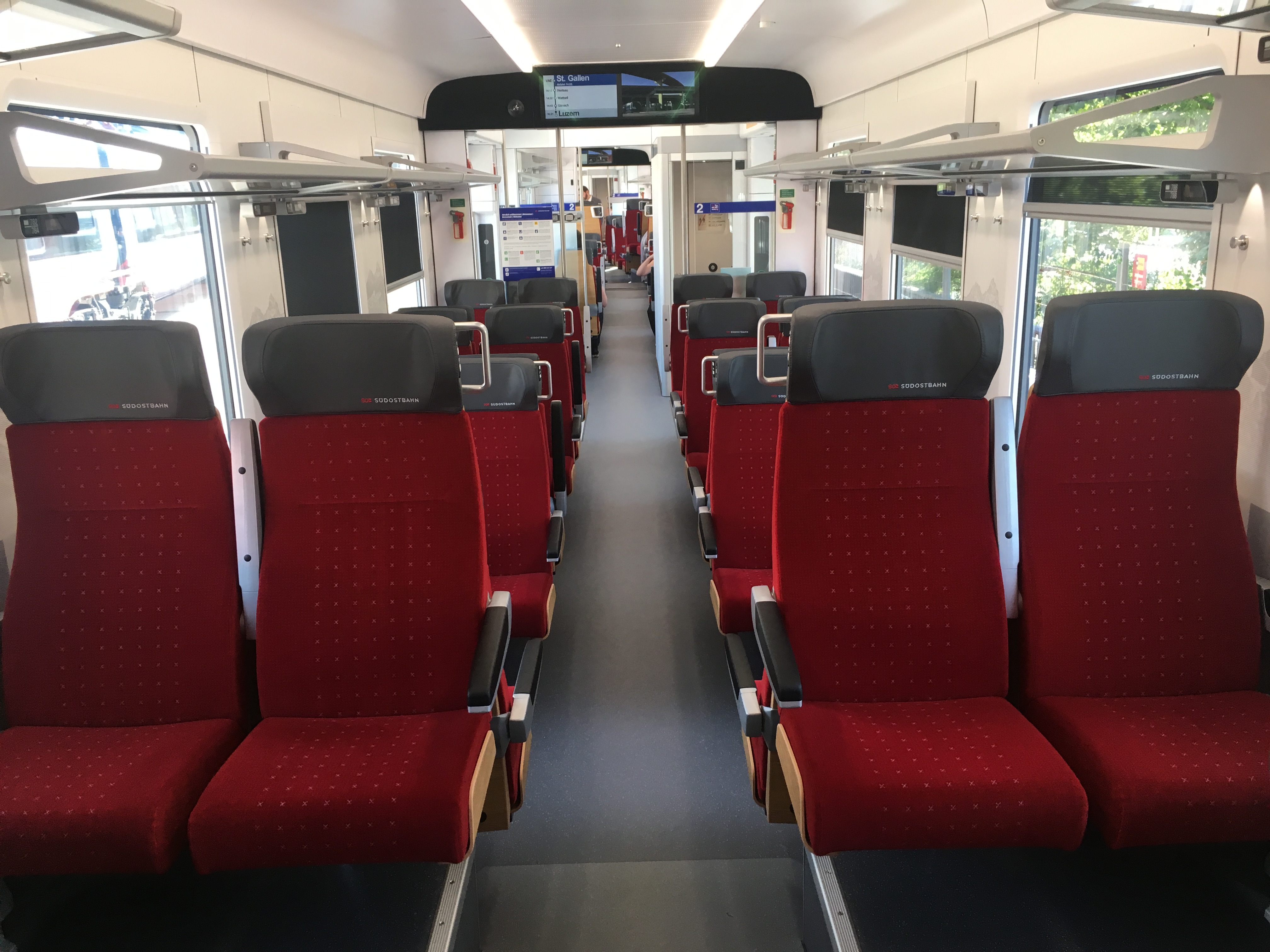 SOB-SBB Co-operation
The two railway companies presented their co-operation and the Traverso in Bern on 26 August 2019. SOB and SBB agreed their co-operation in July 2017. The details are as follows: SOB will operate two routes on behalf of SBB. It will also market these services using its own rolling stock, but using co-branding. Both of these routes will run under SBB's integral long-distance concession. SOB will be responsible for marketing the two routes, while SBB bears the overall responsibility. SBB will compensate SOB for these services.
This long-term co-operation is beneficial to customers. They will enjoy direct rail services from Basel and Zurich via the Gotthard mountain route to Locarno. Chur, the capital of the Swiss canton of Graubünden, will also have an hourly rail link to the Swiss capital of Bern.
Stadler Traverso Train
SOB has ordered 34 trains from Stadler for the operation of the new lines from December 2020 and 2021. SOB has also been using these trains on the Voralpen-Express between St Gallen and Lucerne since June 2019. The Traverso operating on this route is an eight-car low-floor long-distance train. There are 24 of them in total. In addition there are ten four-car silver FLIRT trains to supplement the Traverso and operate S-Bahn services.
Each Traverso has 359 seats, of which 68 are in first class. Every seat comes with its own power socket. Passengers can access refreshments in the two bistro zones, which are equipped with coffee and snack vending machines.
Passengers travelling with children have the option of sitting in a family carriage.
The trains comply with the latest European laws guaranteeing equal access for disabled persons and persons with reduced mobility. Each carriage has four to seven passenger information displays.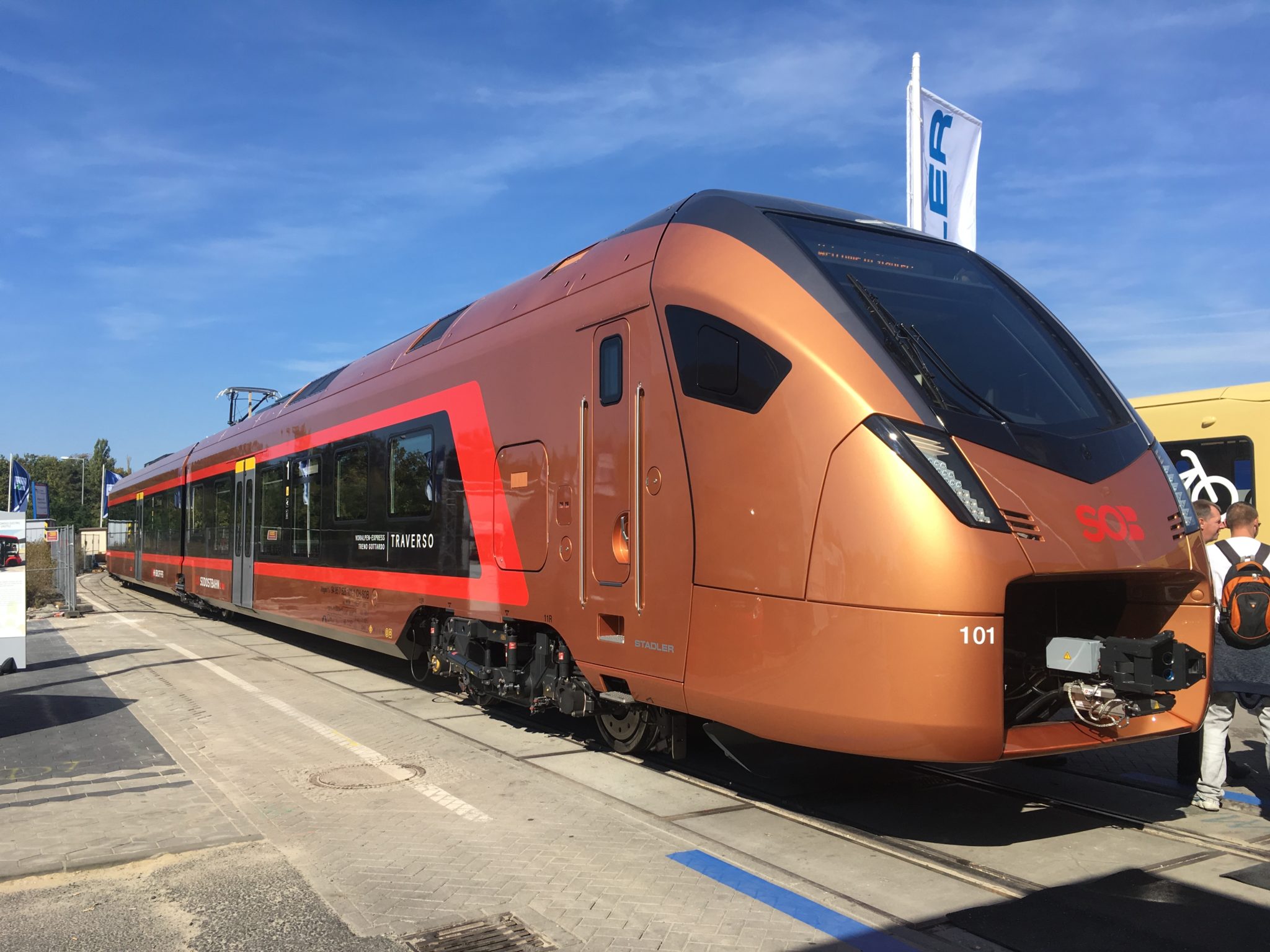 © Railway-News
Co-operation as a Model for the Future
The SBB's integral long-distance concession strengthens the goal of supporting public transport in Switzerland. SBB is developing the co-operative solutions with partner operators such as SOB and is happy to allow co-operative partners to operate individual lines, which will benefit passengers and the Swiss regions. The resulting services will be co-ordinated and of high quality. The goals are three-fold: increase the usefulness for passengers, increase the rail network's efficiency, and reduce the overall costs of operating the public transport network. These outcomes support the ability of the public transport system to be competitive and deliver performance.
Also read: