Today Bernmobil awarded Stadler the tender for the supply of up to 50 trams, type TRAMLINK to operate in the Swiss capital of Bern. The first order comprises 27 vehicles. The value of the contract for these 27 trams is around 125 million Swiss francs (115 million euros | 126.5 million USD).
Order 1: 27 TRAMLINK Trams
The 27 trams in this first order will consist of 20 bi-directional and 7 uni-directional TRAMLINK vehicles. Stadler says they will replace the 12 Vevey and 9 RBS trams between 2023–25 as these will have come to the end of their useful lifespan.
However, this order also includes trams for the Line 9 expansion to Kleinwabern. With these new trams from Stadler it will also be possible to reduce the headway on Line 9.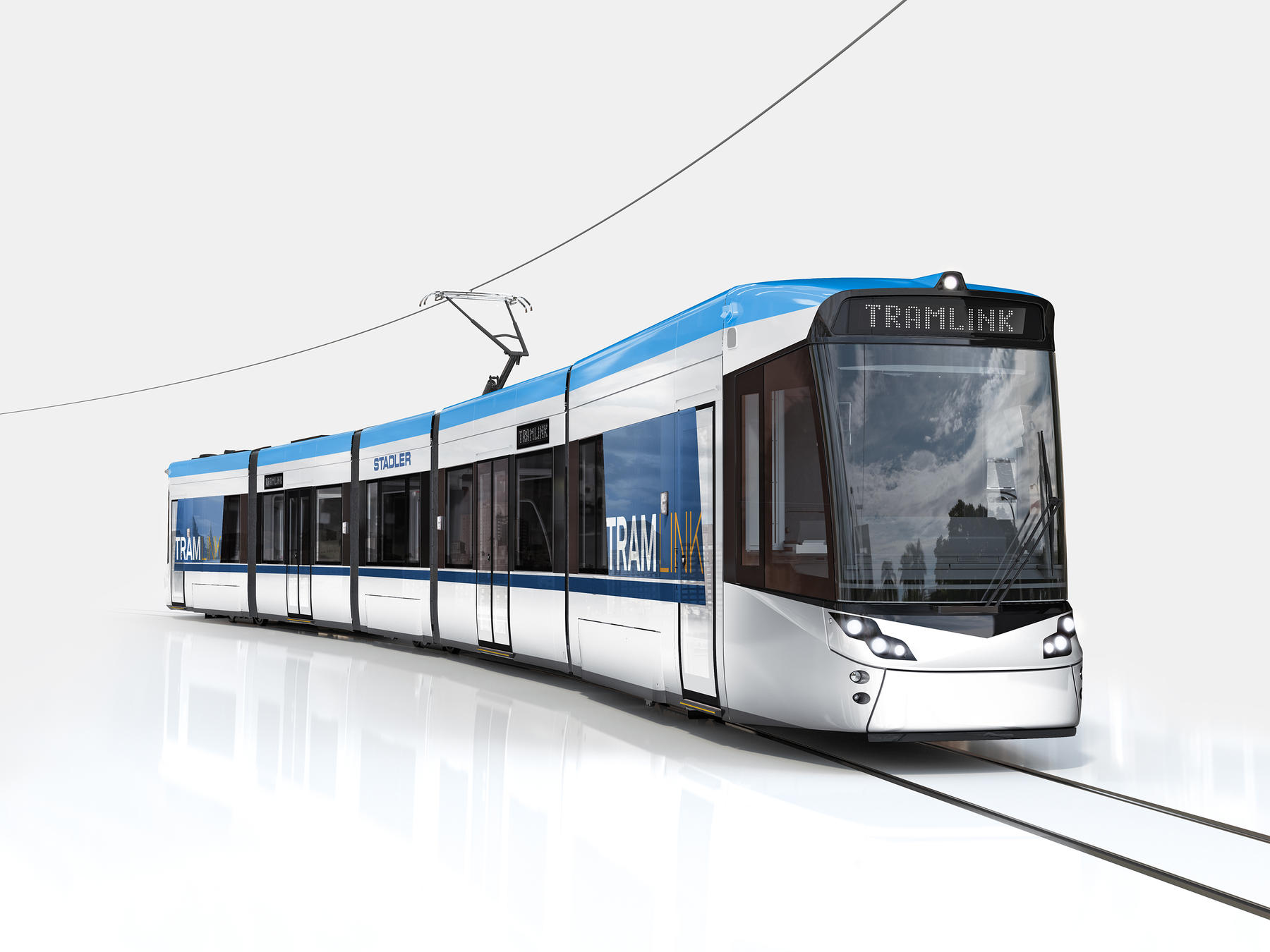 Future Option
Should Bernmobil wish to expand its tram fleet further to have rolling stock for the Bern-Ostermundigen line or should it wish to extend services elsewhere, it can request further vehicles from the contract option starting in 2027.
In 2018 the people of Bern narrowly voted in favour of a new Bern-Ostermudigen line. However, due to some disputes the current schedule suggests construction would only begin in 2023 or 2024, still with a view of a 2027 opening.
Bernmobil Tender
Bernmobil published the tender for 20 low-floor trams as bi-directional vehicles and 30 options for additional vehicles on 31 October 2018. The submission period lasted until 18 March 2019. Siemens and CAF also submitted bids. According to Bernmobil, Stadler's offer came out as the most cost-effective.
Stadler says the winning features of its offer were:
low acquisition costs
low maintenance costs
high energy efficiency
high capacity
a successful interior design
The contract value of 125 million Swiss francs also includes spare parts and specialist tools.
Bern TRAMLINK Trams
Each tram for Bern is 42.5m long and comes with 52 seats in the bi-directional configuration and 68 seats in the uni-directional option. The trams are low-floor throughout. Stadler says it has designed the interiors to be perfect for standing passengers as well. Furthermore, the trams have generous multi-functional zones for wheelchairs, prams and luggage.
The uni-directional vehicles have seven doors per side, the bi-directional ones six. They all have an accessibility ramp.
The interiors are fully air-conditioned. The wooden seats and bright interior will give passengers a comfortable travel experience. Safety is of course also an important consideration. These new vehicles will have a brake assist system that prevents collisions.
Furthermore, the trams will be given a unique livery that suits the city of Bern and Bernmobil.
According to the contract the first new tram is to enter service in the beginning of 2023, while the last of the 27 in the first order will be handed over to Bernmobil in the summer of 2025.
Also read: