The Swiss Federal Office of Transport (BAV) has confirmed that it will be able to issue the operating licence for the Ceneri Base Tunnel – the missing component of the New Railway Link through the Alps – on time, i.e. prior to the new timetable in December 2020.
This means that the tunnel will be available to operate at full capacity right from the start of the new timetable despite delays caused by the coronavirus pandemic.
AlpTransit Gotthard AG is the company responsible for building the tunnel. It will hand it over to the operator, SBB, at the end of August as planned. The Swiss government will celebrate his milestone on 3 and 4 September during an event entitled 'Ceneri 2020'.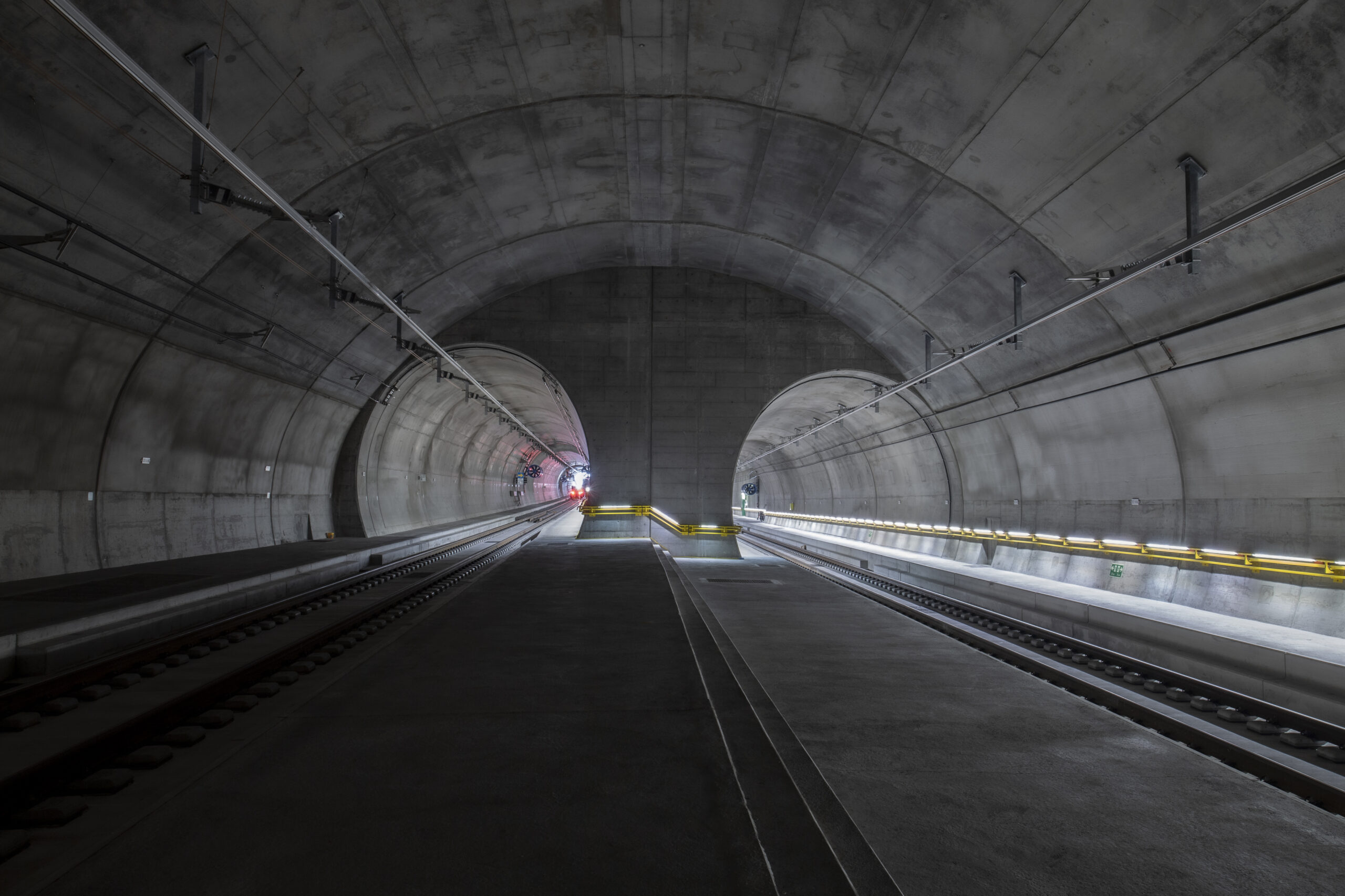 The Federal Office of Transport will then issue the operating licence in time for the new timetable, which comes into effect on 13 December. To make sure the tunnel can become fully operational from December onwards, the Swiss government expects SBB to do all it can to make up any coronavirus-related delays as best it can.
The Federal Transport Office expressed its gratitude to the government of the Swiss canton of Ticino, which put special regulations in place to allow testing to resume after just a one-month break.
SBB will be responsible for passenger rail operations, while SBB Cargo, BLS Cargo and other operators will be responsible for rail freight transports. The Ceneri Base Tunnel is the final piece in the puzzle for the New Railway Link through the Alps (NRLA). The Swiss government hopes all operators will step up to the plate and run high-quality, punctual services.
New Railway Link through the Alps: Quick Facts
Three new base tunnels have been built to create this new north-south rail axis through Switzerland. They are the Gotthard Base Tunnel at 57.1km, the Lötschberg Base Tunnel at 34.6km and the Ceneri Base Tunnel at 15.4km. The Lötschberg was the first to open in 2007, while the Gotthard Base Tunnel is the longest railway tunnel in the world.
The north-south axis through Switzerland is also on the most important north-south axis through Europe, connecting the ports of Rotterdam and Zeebrugge with Cologne, then Switzerland and then Milan and Genoa. The Lötschberg is located on a western branch, while the Gotthard and the Ceneri are on the NRLA's eastern branch.
There are plans to expand the capacity of the Lötschberg Base Tunnel.
Also read: