Stadler to Deliver Ten Further Locomotives to ELP
Stadler has signed a contract with the European Loc Pool (ELP) for ten further six-axle locomotives. On 20 May 2019 Stadler announced it had signed a framework agreement with ELP for 100 locomotives. This order forms part of that framework contract.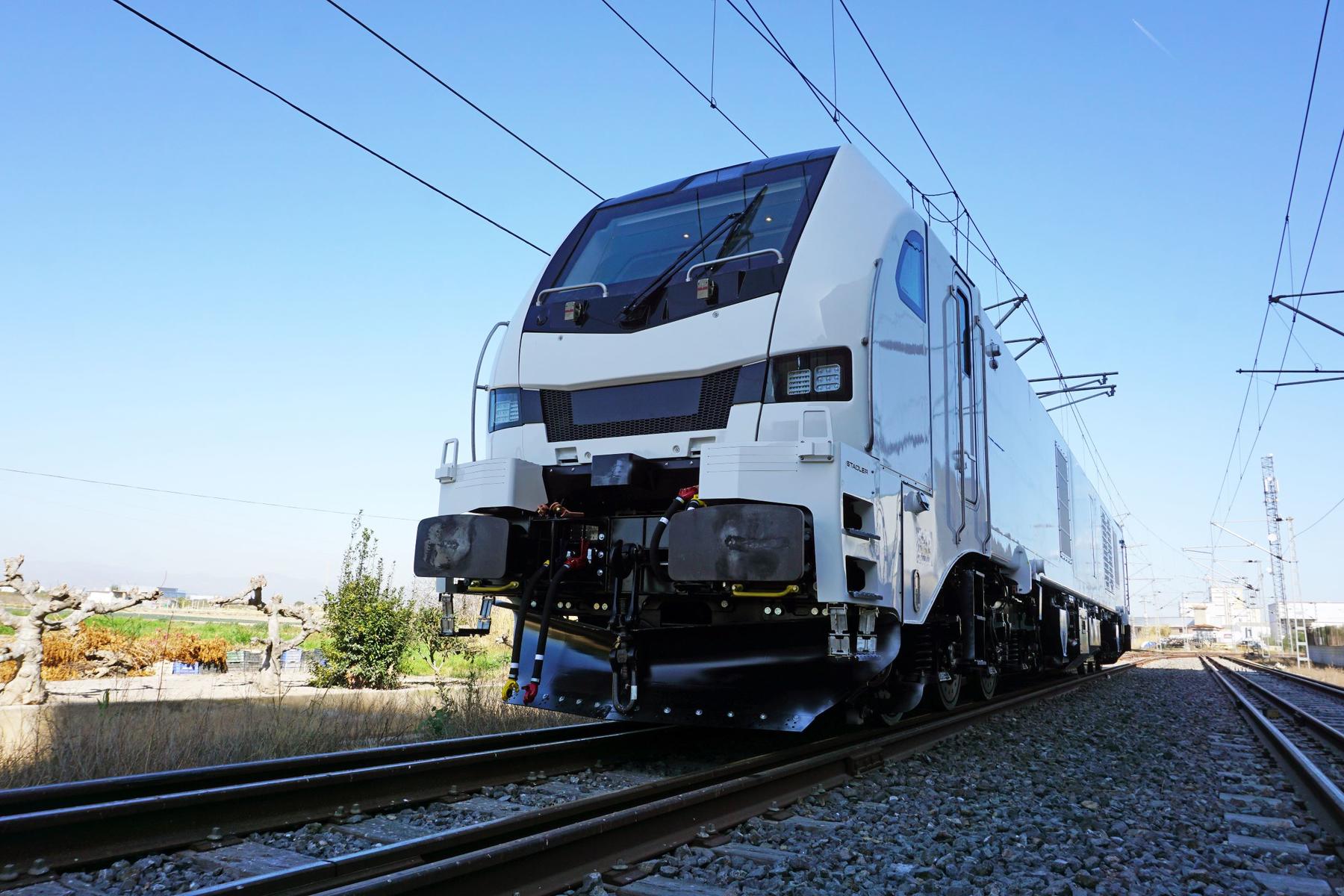 Stadler's Multi-System Electric Locomotives
These electric multi-system locomotives will have 9 MW of power. Stadler says it is a first that an electric locomotive that is TSI-compliant is ordered with 9 MW in the European market. That makes ELP the first company to order this locomotive.
The locomotives for ELP will be able to operate in Germany (15kV AC), Austria (15kV AC), Italy (25kV AC and 3kV DC) and Switzerland (15kV AC). They will also be capable of running on lines electrified at 1.5kV DC. Stadler manufactures these locomotives without a diesel engine. However, customers have the option of choosing the configuration with one or two 900KW diesel engines.
They come with ETCS as standard. They also feature radio remote control.
Their six-axle design, coupled with their 9MW of power output mean that these locomotives demonstrate excellent traction. A single such locomotive is able to replace compositions with two four-axle locomotives with the same train weight on many routes along the EU freight corridors.
Furthermore, the latest, cutting-edge bogie technology causes relatively low levels of wear and tear on the infrastructure, which in turn cuts track access costs.
When Stadler announced the framework agreement earlier this month, it also signed a contract with ELP for ten hybrid locomotives. Together with this current order and the order for the hybrid locomotives ELP's fleet will grow to 30 locomotives. Consequently ELP will possess a fleet that it can deploy on both electrified and non-electrified lines.
Also read: