Rhaetian Railway (Rhätische Bahn – RhB) has put the first battery electric shunting locomotive into service in Chur, Switzerland.
The new shunting locomotives, provided by Stadler, significantly reduce noise emissions and fully eliminate operational greenhouse gas emissions. Rhaetian Railway has ordered a total of seven new Geaf 2/2 shunting locomotives from Stadler for a value of 21.5 million CHF. The locomotives will be numbered 20601–20607.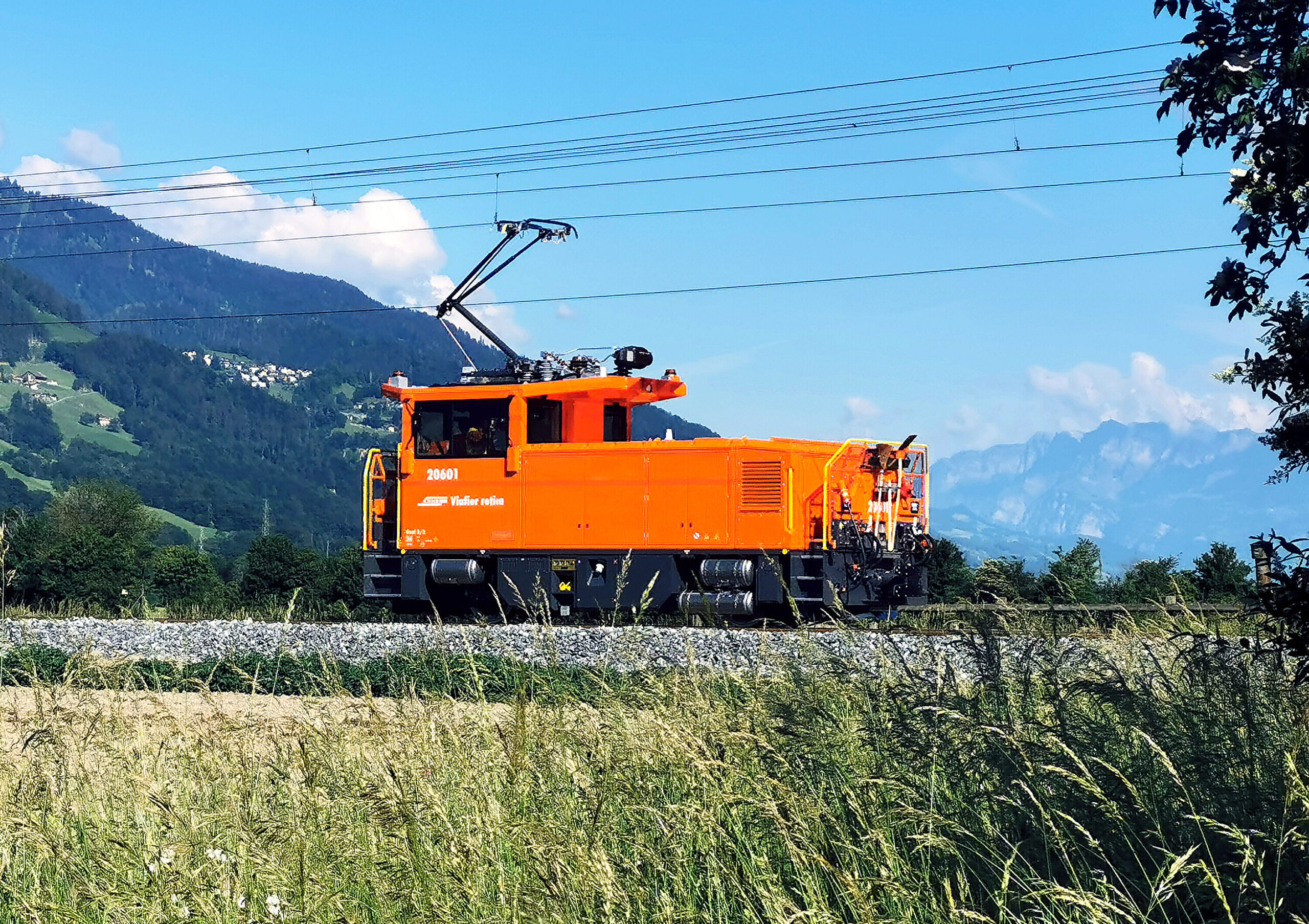 The Geaf 2/2 shunting locomotives will primarily operate under electric traction (OLE). They are also equipped with a traction battery, which will allow the locomotives to operate on non-electrified tracks. Lithium-ion batteries have become sufficiently advanced that they are now a suitable alternative to diesel locomotives in shunting operations. Compared to RhB's old shunting locomotives, these ones are superior with regard to cost-effectiveness, sustainability, susceptibility to problems as well as noise and greenhouse gas emissions.
When using electric traction, the 30t shunting locomotives will have a top speed of 80km/h; under battery operation it will be 40km/h.
"Modernising our rolling stock and supporting sustainability are important pillars of RhB's Strategy 2030. That's why I'm very pleased that we can put the first of seven clean shunting locomotives into service today."
The acquisition is taking place in collaboration with the Matterhorn Gotthard Bahn (MGBahn), which has also purchased two new locomotives of this type. The locomotives will enter service throughout 2020, at the stations Landquart, Untervaz-Trimmis, Chur, Ilanz, Thusis, Davos Platz and Zernez. This will allow eleven old shunting locomotives that are becoming increasingly prone to faults and maintenance requirements.
Also read: