SNCF has received the first five Coradia Polyvalent Léman Express trains from Alstom. Delivered to the SNCF Technicentre in Annemasse, these trains will operate on the CEVA railway line between France and Switzerland around the south of Lake Geneva. Alstom says it will start delivering five trains a month between now and the end of November.
These trains are due to enter commercial service on 15 December 2019. Alstom employees have been assisting SNCF in training their drivers to operate these new trains.
SNCF placed an order for 17 Alstom Coradia Polyvalent trains. The region of Auvergne-Rhône-Alpes is footing the bill. The trains will operate as the Léman Express, thus named because Lake Geneva is called 'Le Léman' in French. Once open, this will be Europe's largest cross-border rail network, running for 230km and covering 45 stations.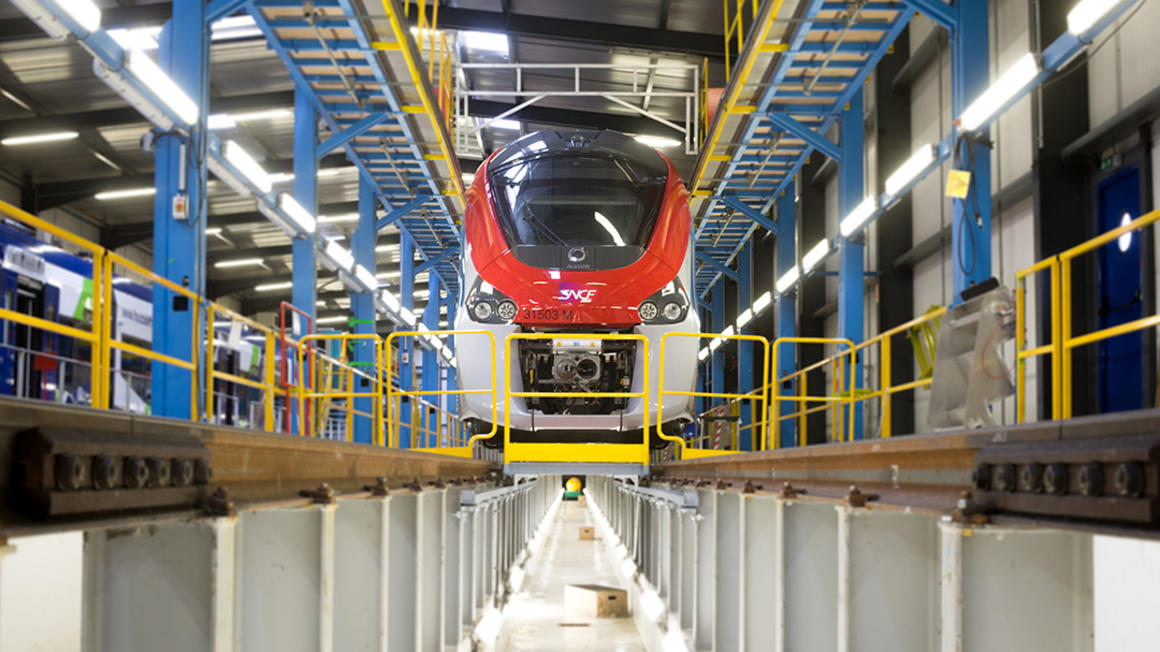 The Léman Express
The Léman Express will help the population of Greater Geneva travel around for work and leisure without having to rely on a car. The trains will stop at important economic and tourist hugs in the region, too. Currently, only 16 percent of the 550,000 daily cross-border trips are performed on public transport. That is roughly 88,000.
Alstom Coradia Polyvalent Léman Express
The fleet for this new rail service is part of Alstom's Coradia range. Nine French regions have purchased trains from this family to date as part of a 2009 contract between Alstom and SNCF.
For the CEVA line Alstom has made some special adaptations. In its suburban version, each 72m train can accommodate 204 seated passengers. The top speed is 140km/h, in line with Swiss certifications. The trains will also be able to operate with ERTMS technology on both sides of the border and can run on various voltages.
The Léman Express is low-floor throughout. There are seven doors on each side of the train, all of them with bridge plates. Alstom says its Coradia Polyvalent is the first train to comply with the technical standards for interoperability regarding persons with reduced mobility (PRM-TSI).
The seats have individual reading lights and power sockets. There are also spaces for bicycles and luggage. To further increase passenger comfort, the design includes large windows and an overall quieter journey.
Manufacturing
Six of Alstom's 13 sites in France have been involved in the project:
Reichshoffen (design and assembly)
Ornans (engines)
Le Creusot (bogies)
Tarbes (traction chains)
Villeurbanne (on-board computerised systems, signalling products)
Saint-Ouen (design)
Also read: