Trans-Alpine Freight Transport: Rail Increases Market Share to 70.5%
The Swiss Federal Office of Transport (BAV) has published figures relating to the modal share of different transport modes through the Alps for 2018.
In 2018 941,000 trips were lorries. This marks a further reduction to the previous year. Rail, meanwhile, increased its market share to 70.5%. The BAV says this demonstrates that measures to shift freight from road to rail are proving efficacious.
The legal target of 650,000 lorry journeys has not yet been reached. As part of the modal shift report of 2019 the Federal Council outline policies that will encourage a shift away from road even further.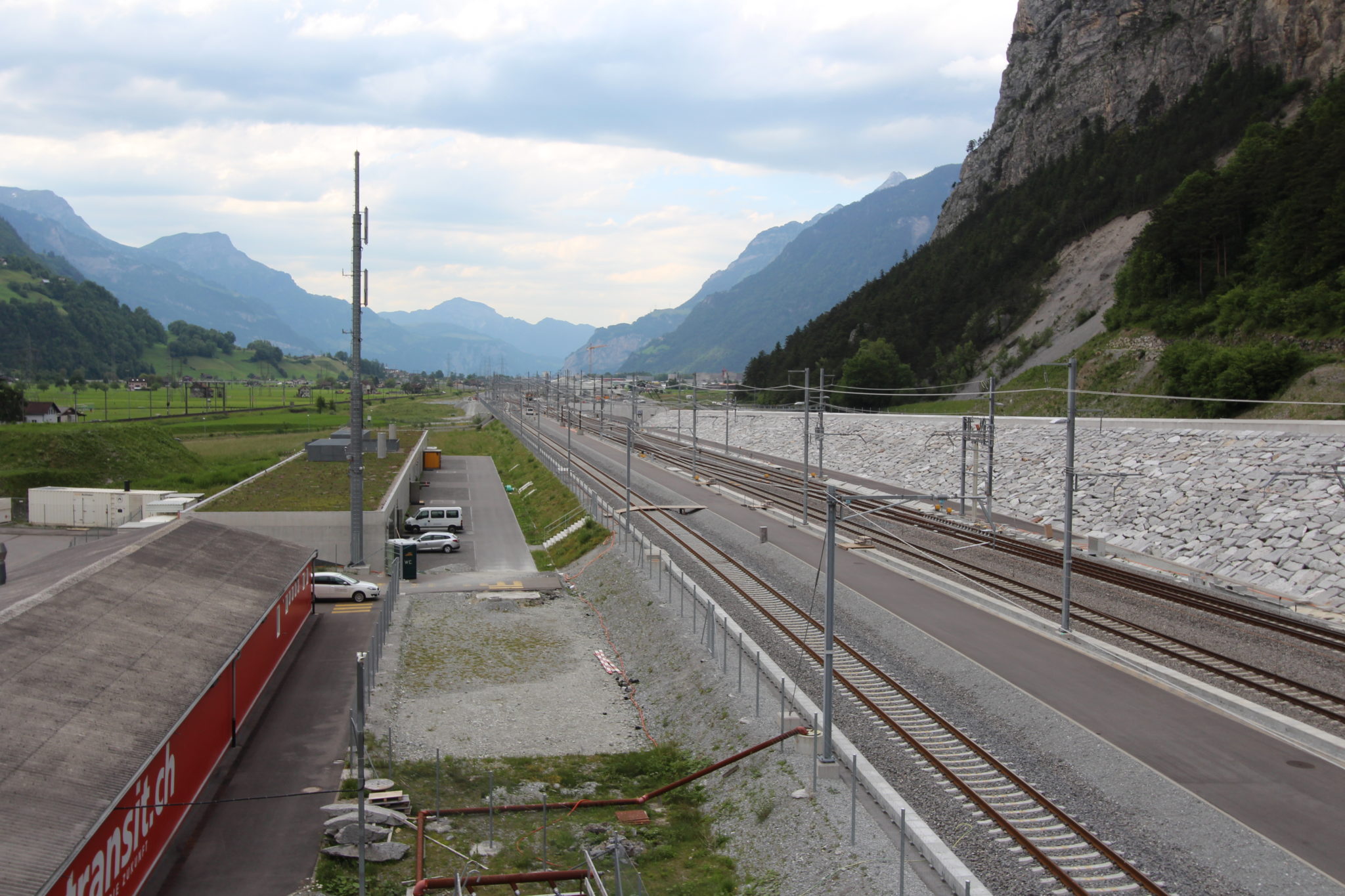 Trans-alpine Freight Transport 2018
The figures published by the Swiss Federal Transport Office show that the amount of freight transported through the Alps by both road and rail in 2018 has gone up by 2 percent, which equals 39.6 million tons. It is rail freight that is responsible for this growth.
In 2017 rail freight had suffered a massive collapse due to route closures at Rastatt and Luino. Fortunately, it was able to forge ahead again in 2018. Unaccompanied combined transport confirmed its top spot: 19 million tons were moved through the Alps in containers, flat cars and swap bodies in 2018. That is more than ever before.
2016 High for Rail
However, the 2018 figures did not reach the same heights as in 2016. There are a number of reasons for that. For example, there were problems with the trains' punctuality and reliability. During the second half of 2018 only 44 percent of the freight trains reached their destinations on time. The percentage of trains suffering delays of more than three hours rose to 29 percent. Construction works causing route closures and diversions contributed to this problem, as did shortages of train drivers and rolling stock among some companies.
Read: Switzerland to Reduce Price of Using Rail Network by 90 Million
2018 Lorry Figures
In 2018 941,000 lorries and semi-trailer trucks drove through the Swiss Alps. That is a 33 percent reduction compared to 2000. Starting on 1 January 2001 following a referendum, Switzerland started levying a toll – a 'distance-related heavy vehicle fee'. The number of trips fell more significantly (-1.4%) than the quantity of goods transported by road (-0.2%). This is the result of the lorries being used more efficiently. Of the four Swiss road crossings of the Alps, the Gotthard and the San Bernardino pass remain the two most important.
Read: Gotthard Base Tunnel Project Receives 2018 European Railway Award
Modal Shift and the Law
Switzerland passed a law stating that the modal shift from road to rail should reach 650,000 lorry trips through the Swiss Alps within two years of the Gotthard Base Tunnel opening, i.e. by 2018. Several factors prevented this goal from being reached. For example, neighbouring countries lack the political acceptance for an alpine transit exchange or different quota system for lorries. However, the policies implemented to bring about a modal shift from road to rail are nevertheless proving effective. Thanks to the measures agreed around 700,000 heavy trans-alpine trips no longer take place by road.
Thanks to the incentives that are coupled to the distance-related heavy vehicle fee, the lorries that transport goods through the Alps are fitted with engines that are much cleaner than they used to be.
Furthermore, the funds from this toll that go to the federal government are spent on rail projects such as new trans-alpine rail routes, links to the European high-speed network, noise reduction measures and the Swiss Rail 2000 programme.