Stadler's offering in the battery-powered rolling stock market, the FLIRT Akku has demonstrated a guaranteed range of 185km, even in energy-intensive conditions, it has been found following a three-year research period.
Starting in 2018, Stadler launched a research project into developing and testing battery technologies for rolling stock. The project was supported by the Federal Ministry for Economic Affairs and Energy (BMWi) and developed in collaboration with TU Berlin and EWE AG.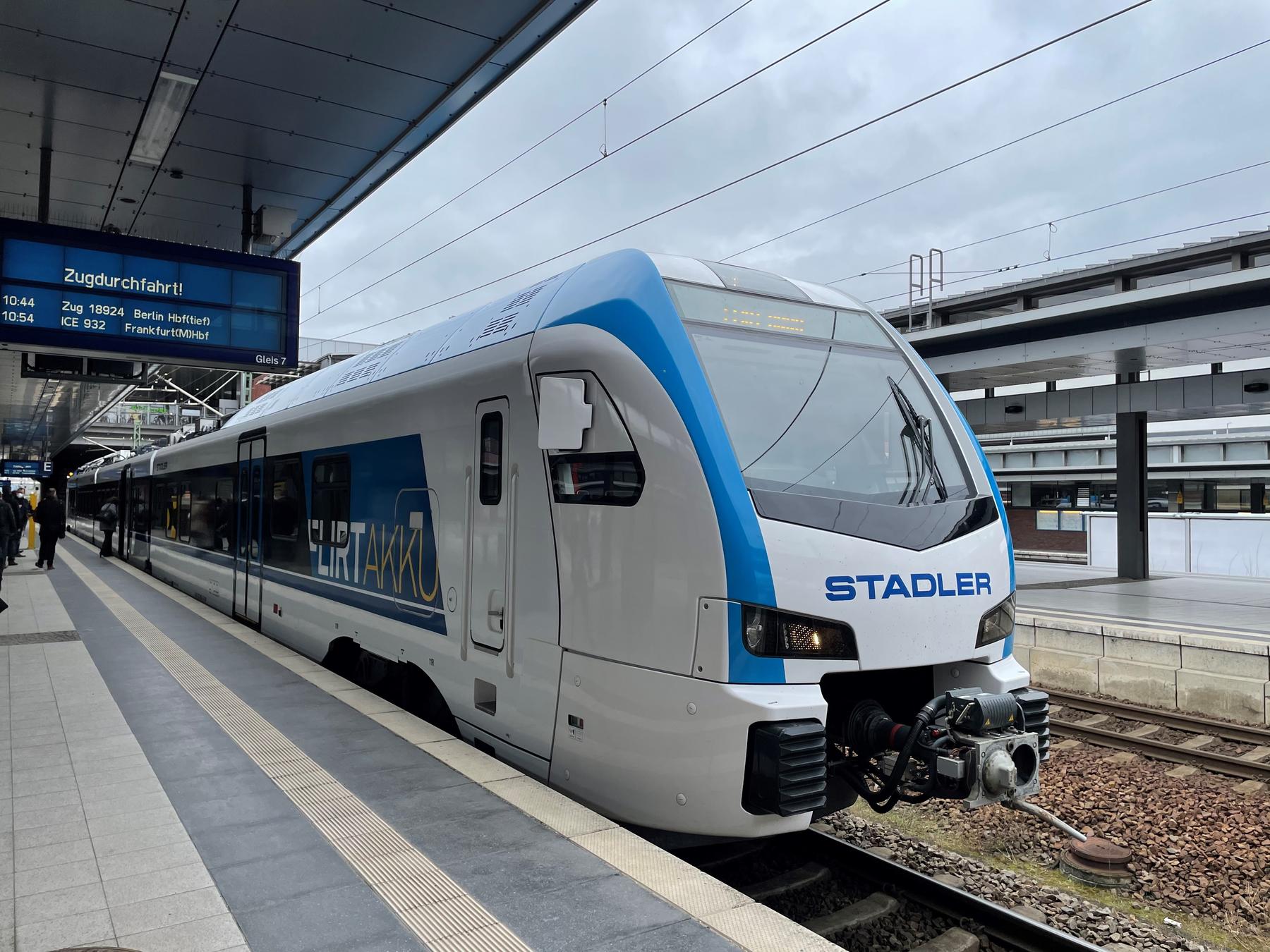 The test vehicle greatly exceeded range expectations by achieving 185km when operating solely under battery power. Stadler has opted to invest in both battery and hydrogen traction technology for its trains because, as it says, 54 percent of the European rail network are electrified. The current figure in Germany is 60 percent and set to be 70 percent by 2025. Battery and hydrogen technologies (depending on how the electricity / hydrogen is produced) can contribute to making rail more carbon friendly on the remaining routes.
Stadler is partnering with a German ministry on this project because the Swiss rail network is already 100 percent electrified and therefore Switzerland will not be a market for these alternative traction vehicles. Stadler specifically developed the three-car FLIRT Akku for the BMWi's project snappily called "Joint project FLIRT (Akku) – network integration and network-appropriate charging of a battery-powered rail vehicle for bridging extensive non-electrified or partially electrified route sections in regional traffic".