CAF has taken ownership of the former BWW Bismarck railway depot in Gelsenkirchen, North Rhine-Westphalia (NRW).
The site is centrally located in the Metropole Ruhr and has two sidings to the Deutsche Bahn (DB) network.
It was in operation from 1926 to 1981 and is the largest preserved old railway depot for steam locomotives in the Ruhr region.
Parts of the site, including the turntable and the roundhouse, have been listed since 1991.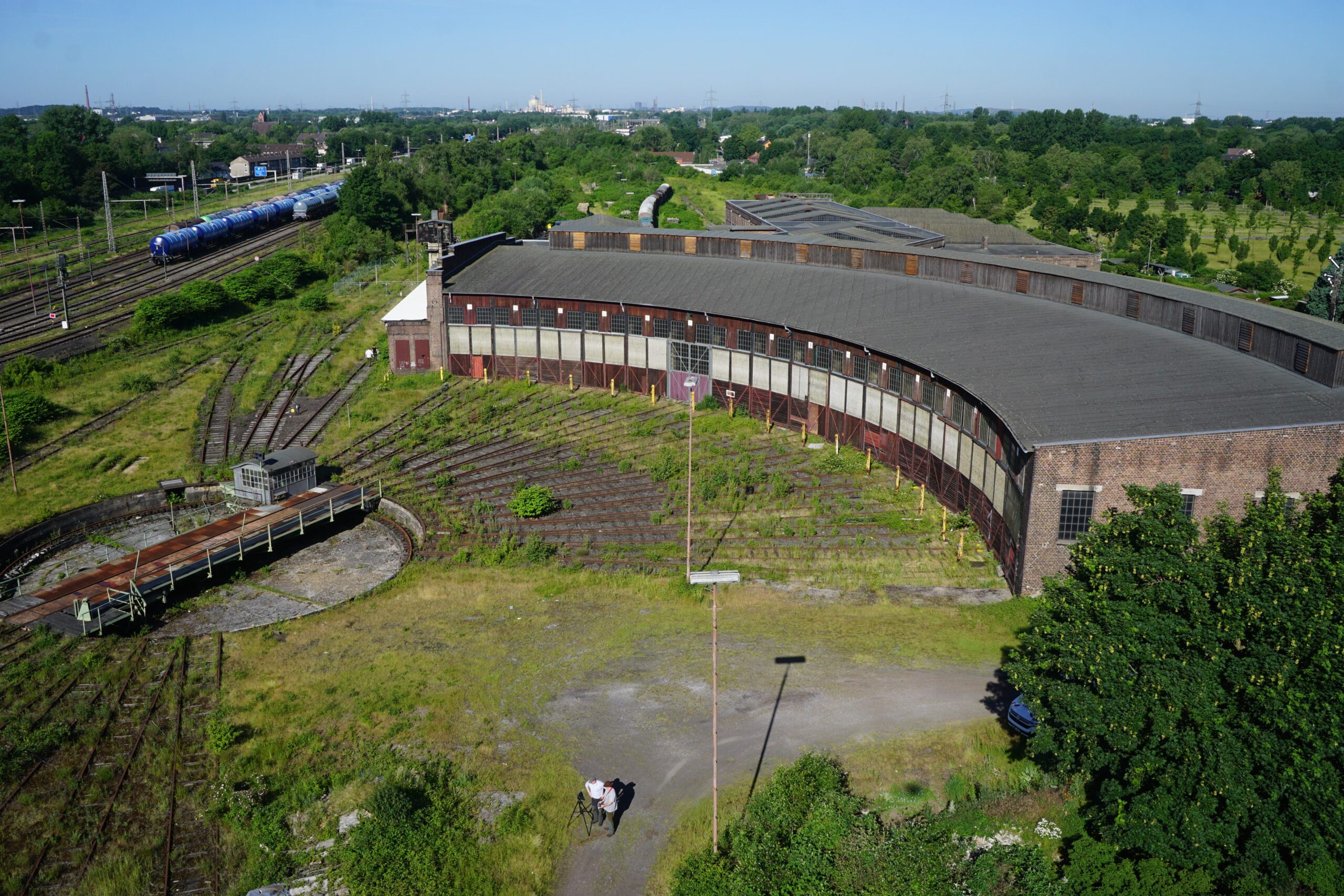 CAF purchased the 10-hectare site from the Regionalverband Ruhr (RVR) last November, and plans to build a digital workshop here, which will significantly contribute to the region.
The workshop will be used to provide maintenance for the 76 battery-powered trains ordered by German transport authorities Verkehrsverbund Rhein-Ruhr (VRR) and Nahverkehr Westfalen-Lippe (NWL) for use across the region.
These will replace the diesel-powered vehicles currently used for regional rail services.
The manufacturer was awarded the contract, which includes associated fleet maintenance services between 2025-2058, last October.
"In order to improve the climate balance of local public transport and to make further progress in the mobility transformation, the Rhine-Ruhr transport association is committed to innovative initiatives.
"This is an important step to achieve the 90% of the local rail passenger services in the network area to be electric by 2030 and further reduce CO2 emissions, fine dust, and noise.
"This makes the Niederrhein-Münsterland network the first regional rail transport network in NWR with alternative drives and at the same time the largest battery electric multiple unit (BEMU) network in all of Germany."
The keys to the site were handed over to CAF at a special event on 11 January 2023.
During the ceremony, RVR Regional Director Karola Geiß-Netthöfel presented the tender for the Gelsenkirchen-Bismarck railway workshop, and CAF Deutschland Director Marcus Brüning shared the project construction plan.
"With this old railway depot, we've found an ideal place in terms of location, size and accessibility to build a digital workshop of the future in NRW.
"We will also create more than thirty new long-term jobs in Gelsenkirchen, plus this extensive property offers future opportunities to expand the workshop and has great potential for further business development in NRW."