Renfe has ordered an additional 49 Coradia Stream high-capacity trains from Alstom.
The contract, valued at 370 million EUR (393.48m USD), follows an order for 152 trains made by the Spanish rail company in March 2021.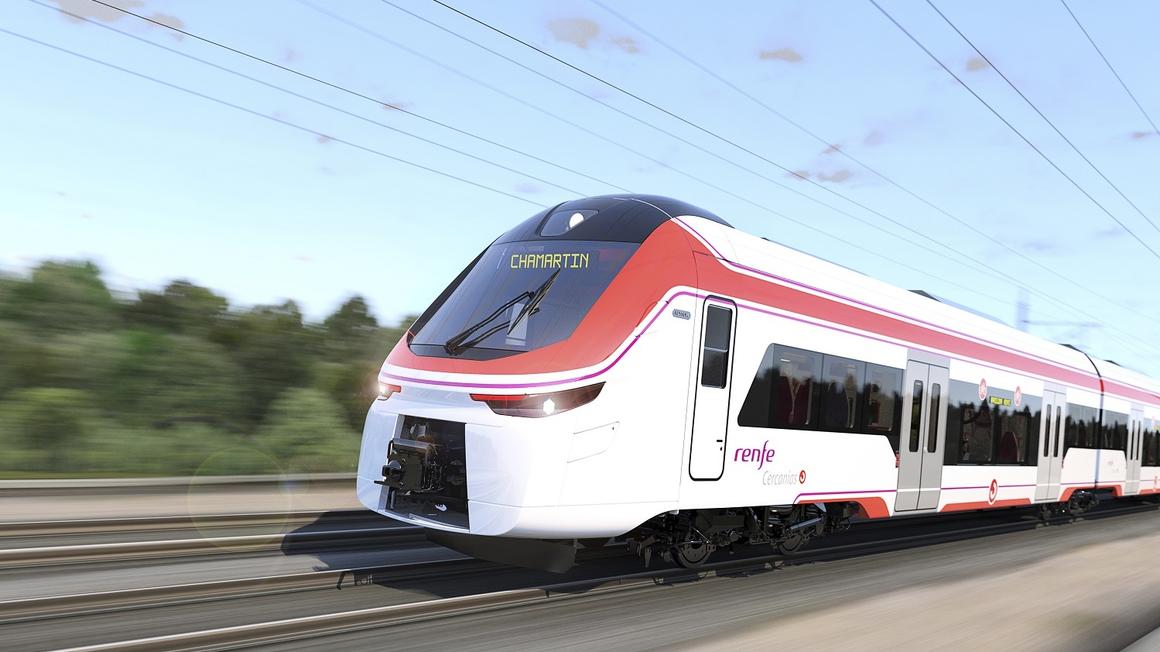 This purchase was part of Renfe's plan to renew and improve 50% of the Cercanías and Media Distancia fleet, which includes vehicles that are over 30 years old.
This latest order brings the total cost to 1.8bn EUR (1.91bn USD). The contract also provides the supply of spare parts and 15 years maintenance for 56 of the vehicles.
Each train will be 100 metres long, with a maximum capacity of 900 passengers.
This is thanks to their mixed configuration of single and double-deck cars, interior configuration and flexible spaces. This capacity will enable Renfe to transport 20% more passengers per hour through Spain's busiest rail hubs, including Madrid and Barcelona.
Efficiency is also improved via the trains' access doors and large distribution halls that expedite passenger entry and exit, in turn decreasing the time spent on station stops.
"This is a historic project for Alstom in Spain, not only because of its scale, but also because it is a project built on a global sustainability concept – beginning at the tendering and design phase.
"The trains are fully accessible, designed with all passengers in mind, sustainably developed according to eco-design criteria, and replete with innovative features both in the design and the manufacturing process.
"In a few short years, we will see these trains running in our cities, but their social, environmental and economic impact is already a reality."
Alstom will manufacture the trains at its Santa Perpetua, Barcelona facility. They have been developed according to eco-design criteria to provide optimal energy efficiency during operation. They also have a recyclability rate of over 98% at the end of their working lives.
In order to complete this large-scale contract, Alstom is investing in the development and digitalisation of the Santa Perpetua site, which will include the creation of the company's largest automated workshop.