Talgo has secured a contract from Renfe to manufacture 26 new variable gauge, 330 km/h commercial speed powerheads (locomotives) as the last step in transforming 13 conventional trains into very high-speed trains.
This makes it the first manufacturer in the world to give a second life to intercity trains by converting them into very high-speed trains.
The contract, worth 195.5m euros (238.56m USD), has the possibility of increasing the scope of manufacture up to 40 powerheads, worth a maximum of 281.5m euros (343.5m USD).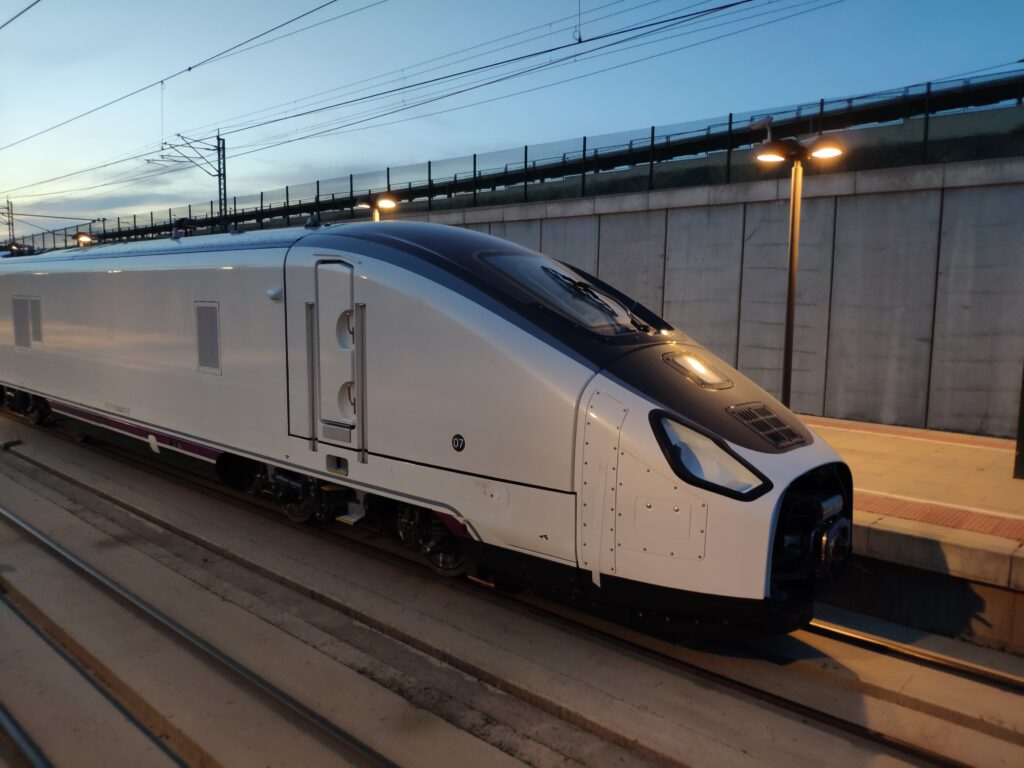 It follows on from an initial contract awarded by Renfe in February 2018 to upgrade 156 Talgo series 7-night service carriages ­– previously operated by Renfe under the commercial brand Trenhotel ­­– into 13 very high-speed trainsets.
The 26 locomotives will be used to provide traction to each of the 13 trains. They will be operated in single-pair formations for each train, placed at both ends of the passenger car formations. This will create uniform compositions that will be indistinguishable from the rest of Talgo's high-speed trains.
The powerheads will incorporate state-of-the-art technology developed in Spain and already available on Talgo Avril trains. As with these, the 13 upgraded trains will be able to adapt automatically to the two existing track gauges in Spain, allowing high-speed services to be extended to the conventional electrified railway network. Infrastructure capacity on high-performance lines will be maximised, and journey times shortened.
Talgo Avril trains are low-consumption, high-efficiency units which are currently undergoing daily tests on the Venta de Baños-Burgos section of the Madrid-Valladolid-Basque Country high-speed line.
As part of the tests required for technical validation, the new Talgo Avril powerheads will soon be running at over 360 km/h, opening the way for the subsequent entry into service of the 13 upgraded trains.