Spain: Europe's Longest Automated Subway Begins Operation
Barcelona Metro's Line 9 has now operates full services, making it the longest automated subway in Europe. It runs on a wireless system, installed by Siemens Mobility, which provides it with automated train control by delivering real-time data on location and speed, increasing headway and passenger capacity.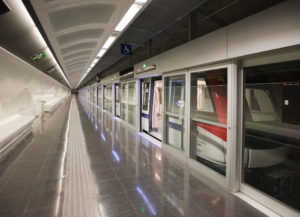 The line, which was extended by 20km, making it now 30km long, features 23 stations running through the city of Barcelona from Terminal One of  El Prat de Llobregat Airport to Barcelona University.
The trains run on Siemens' Trainguard MT automatic train protection system, with additional safety features such as platform doors, the metro is cutting-edge in energy efficiency with a braking system which saves up to 30% of braking energy. The line has capacity for 330,000 passengers per day. An 19km extension of the line is currently being built. When completed, the 50km line will be almost entirely underground.