Renfe Selects Talgo for High-Speed Trains Contract
Spanish railways operator Renfe has awarded Talgo a contract for the supply of 15 very high-speed trains with a maximum commercial speed of 330 km/h and to maintain this fleet for 30 years after the biggest open, competitive tendering in Europe. The awarded train Avril is Talgo's most advanced product and the only train in the market which can offer both the maximum capacity in a single deck, and total passenger comfort.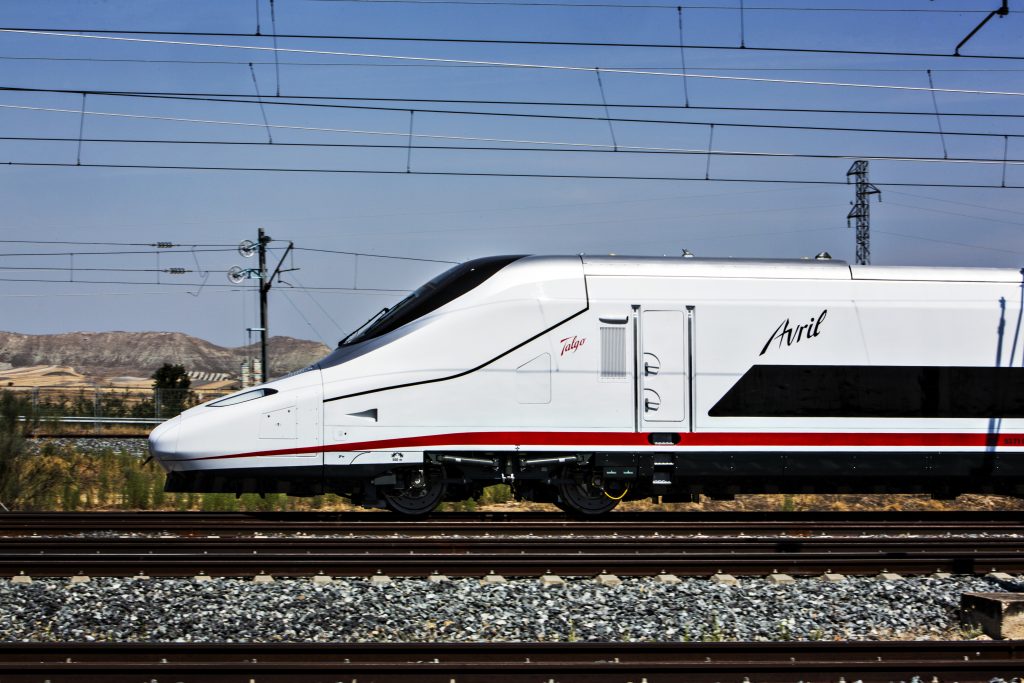 Total contract value reaches €787m and includes both the manufacturing of an initial block of 15 trains and their maintenance for 30 years. The contract includes an option to buy a second block of 15 additional units and to extend the maintenance period 10 additional years. Talgo shall deliver the first block in 36 months.

By using a highly competitive process the Spanish railway operator has ensured the best purchasing price and the most reliable train, and thus the maximum return for passengers and taxpayers. Under the specifications, bids received a maximum of 35 points for the technical offer and a maximum of 65 for the economic offer. As a result, Talgo has emerged as the winner of both categories with 29,616 technical points, a total of 8 points ahead of the next bidder, and 65 economic points, a total of 4.5 points ahead of the next bidder.

Having won the most important open competitive tender process in Europe, Talgo's President Carlos Palacio said:
"By choosing Avril, Spain and Talgo will reinforce their position worldwide as reference of quality in the very high-speed market."
Talgo will provide Renfe with a technologically sound product, guaranteeing 99.09% availability during the whole contract period, the highest possible number of seats for a single-deck train and the most energy-efficient rail vehicle available in the very high-speed market, ensuring shortened dwelling times thanks to its enhanced accessibility and multiplying line capacity by means of its high power-to-weight ratio.
Each of the Avril trains will have a maximum commercial speed of 330 km/h and a total passenger capacity of 521 seats. Thus by using multiple-unit train control and two units coupled, Renfe could transport up to 600 passengers in a single service, with total comfort.
For the original article, please click here.