Renfe has signed a 1,447m euros (1,712m USD) agreement for the purchase of 152 Alstom high-capacity trains for Cercanías.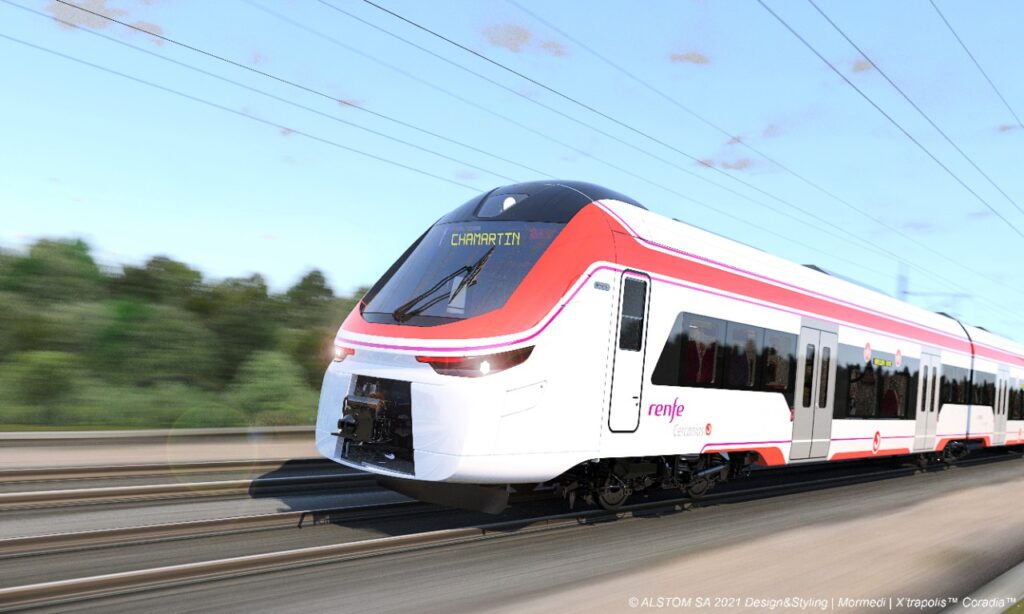 The contract consists of the manufacture of 152 100m-long trains, in addition to park parts, the initial warehouse for spare parts and tools, and maintenance for 15 years.
This purchase is part of Renfe's plan to renew and improve 50% of the Cercanías and Media Distancia fleet, which has trains that – in some cases – are over 30 years old.
The acquisition of these trains aims to guarantee the quality and improvement of public services by increasing the fleet's reliability, energy efficiency, safety and accessibility.
The new trains will be used for service in the large suburban centres and have a capacity of at least 900 seats each, which is 20% more than the current Civia trains. In addition, they will minimise the boarding and disembarking time through an advanced design with a minimum of 10 doors and large lobbies.
They will also support travel for those with reduced mobility and offer areas for bicycles and children's strollers.
The manufacture of these trains at Alstom's plant in Santa Perpètua de Mogoda, Barcelona will lead to the creation of approximately 500 direct and 1,000 indirect jobs.
There will further be investments in industrial facilities, with new welding workshops, paint booths, warehouses and dynamic test tracks planned, as well as the development of a new worldwide centre of excellence dedicated to additive printing (3D printing).