Adif has commissioned a new tunnel and southern entrance to connect high-speed rail services through Madrid.
Both projects were technically challenging as they involved connecting signalling systems from three high-speed lines that were built at different times and with different technologies.
The Madrid- Seville Line has an LZB signalling system, while and the Madrid-Valladolid and Madrid-Levante lines, both have ERTMS, but at two different levels.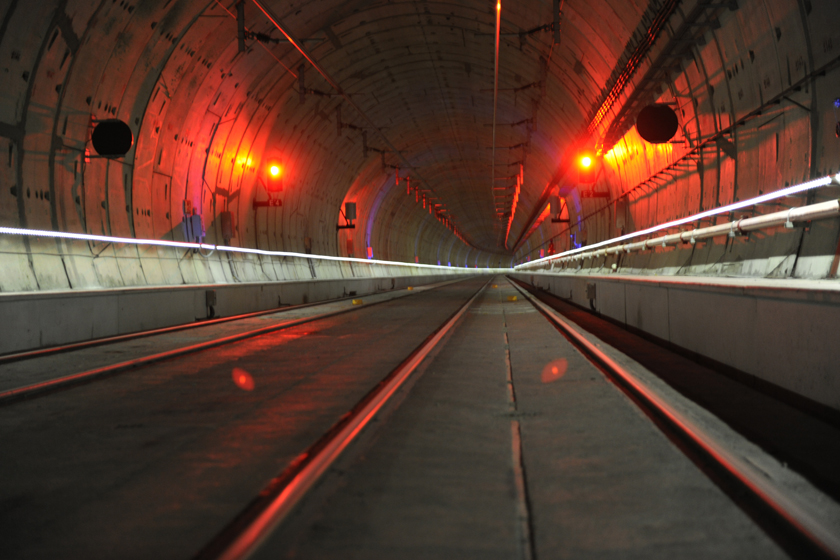 The new 7.3-kilometre tunnel cost 338 million EUR (355.71m USD) and will support the development of high-speed rail in Spain.
The tunnel is the third to cross the city, and the first with standard gauge. In addition to connecting Chamartín-Clara Campoamor and Puerta de Atocha stations, it enables the country's high-speed lines to connect, creating a nationwide high-speed network.
A new high-speed southern access to Madrid has also been commissioned, which doubles the 28 km stretch between Atocha and Torrejón de Velasco.
Valued at 734m EUR (772.47m USD), this will channel traffic from the high-speed corridor to Levante, separating it from the Madrid-Seville High-Speed ​​Line with which it had been sharing access into the capital.
This will provide direct connections between cities across the country without the need to stop or change trains in the capital.
As part of phase one, the tunnel and new southern access will channel direct routes between cities in the northern half of the country and destinations in the south and east.
In a later phase, the new infrastructure will also make it possible to program transversal trains on the Madrid-Barcelona High-Speed ​​Line.
This will be the case with the connection between this line and the Madrid-Valencia line that is currently being built in the Madrid area and it will also allow trains passing through Madrid to stop at Chamartín and/or Atocha.
To support this, Adif is planning an underground expansion of the Puerta de Atocha station which will have four tracks and connect with the new tunnel and the Chamartín station.
This will increase infrastructure capacity and distribute traffic flow between the two stations, creating a single railway station with two terminals.