Italy: Newag Impuls 2 Electric Trains for FSE
Italian railway company Ferrovie del Sud Est (FSE) says its first electric train is on its way. Built by Polish rolling stock manufacturer Newag, the IMPULS 2 electric multiple unit will enter service in September this year. Up until now FSE has run diesel multiple units only. These new trains will contribute to a greener Bari-Putignano line.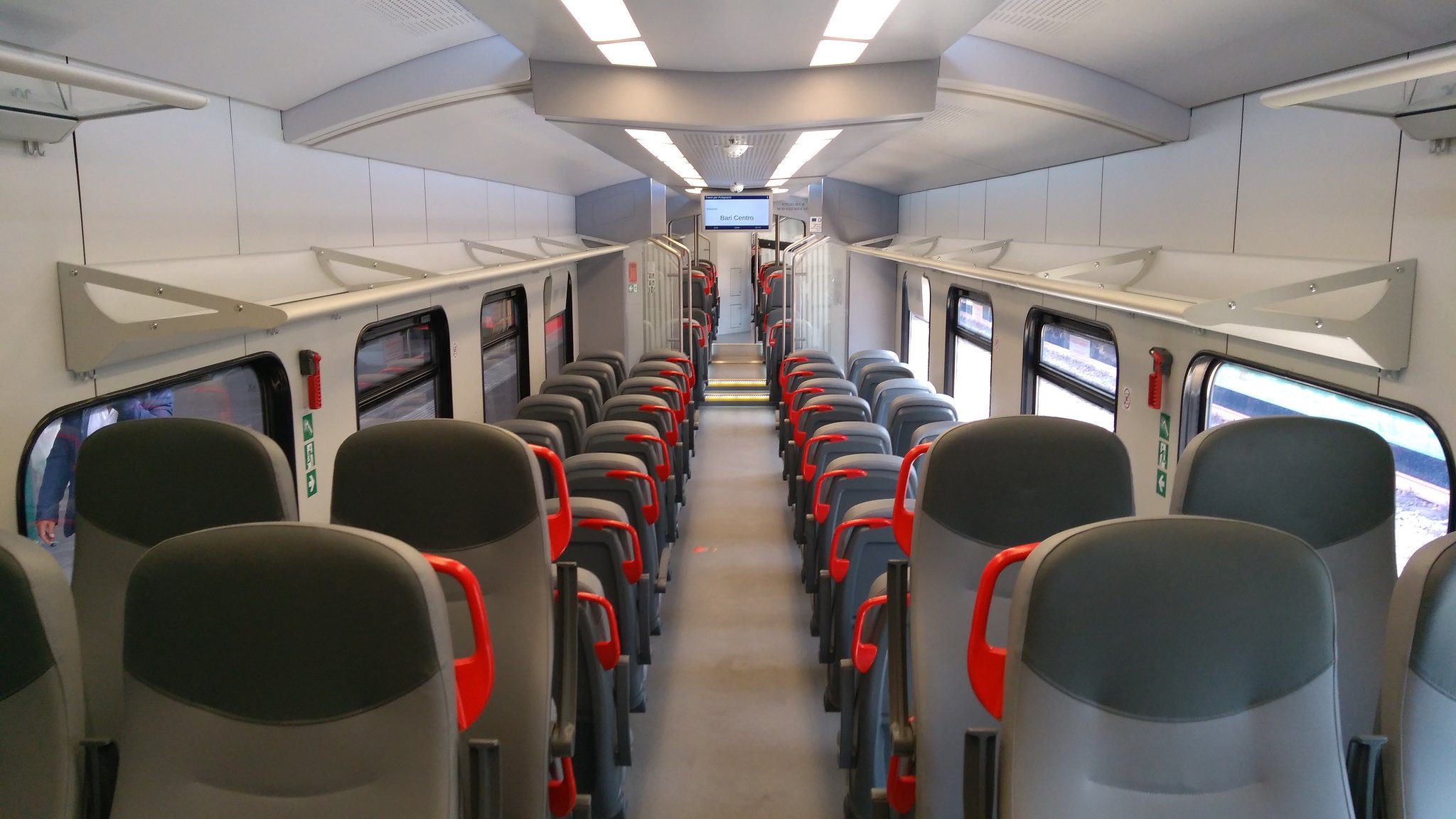 New Newag IMPULS 2 ETR 322 Electric Trains
The Newag trains are 59 metres long and will have a top speed of 120km/h. Each multiple unit has 175 seats. There are two for persons with reduced mobility, four spaces for bicycles and large luggage storage areas. Each train also comes with one toilet.
Further features of the EMU include LED passenger information displays, video surveillance systems, air-conditioning and audio systems.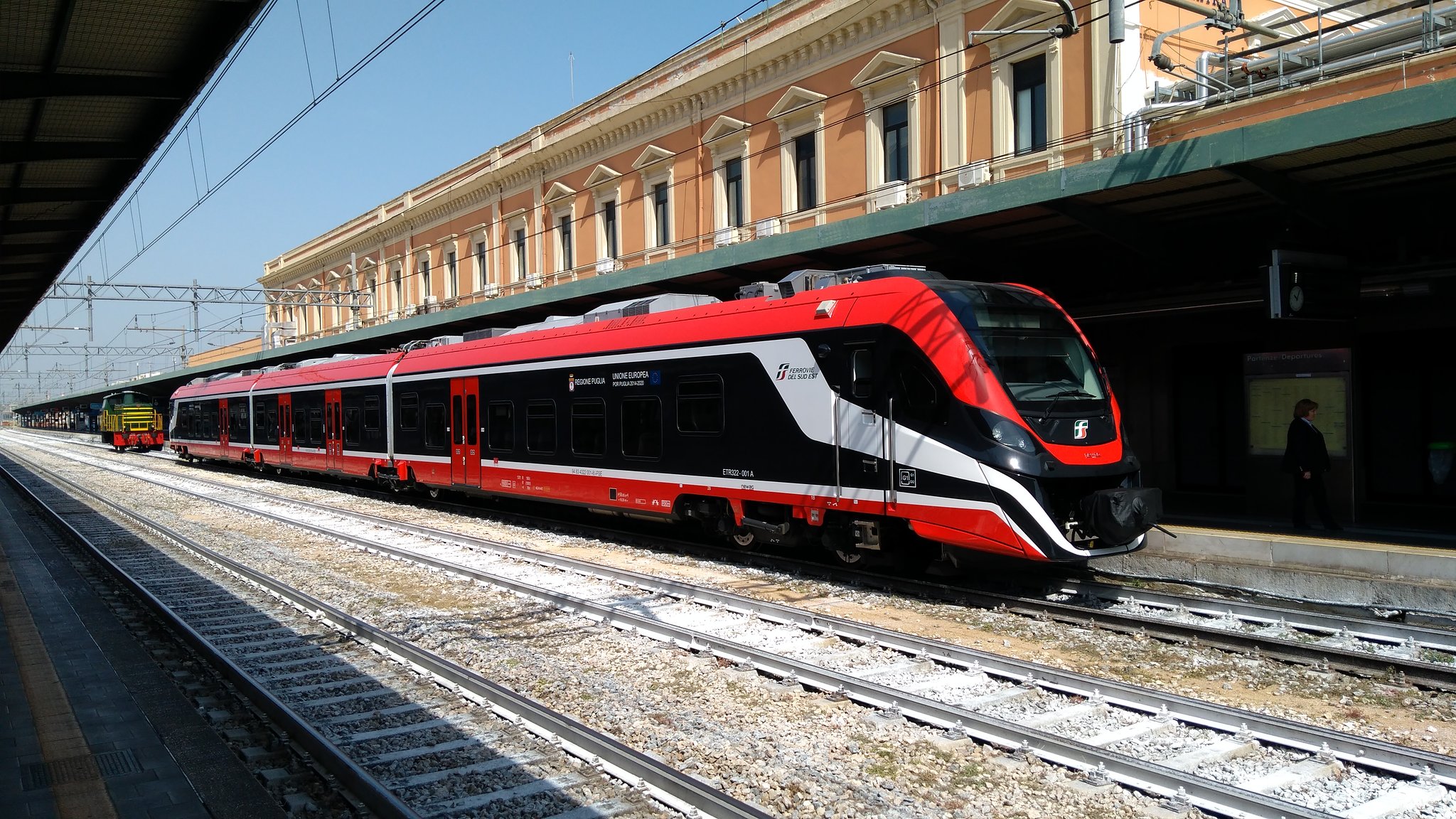 ETR 322 Testing
Ferrovie del Sud Est says it will start test runs by mid-June in anticipation of commercial service. FSE is able to make these changes following the renewal of 48km of the line as well as the restoration of the electrification equipment. These works lasted for a year, continuing around the clock. In total, 75 engineers were involved along with 25 machines.
FSE is equipping the Bari-Putignano line with a speed train control system. Furthermore, it will fully automate 17 at-grade crossings. As a result of these upgrade works, trains will be able to run 50km/h faster. This means travel times are cut by 40%.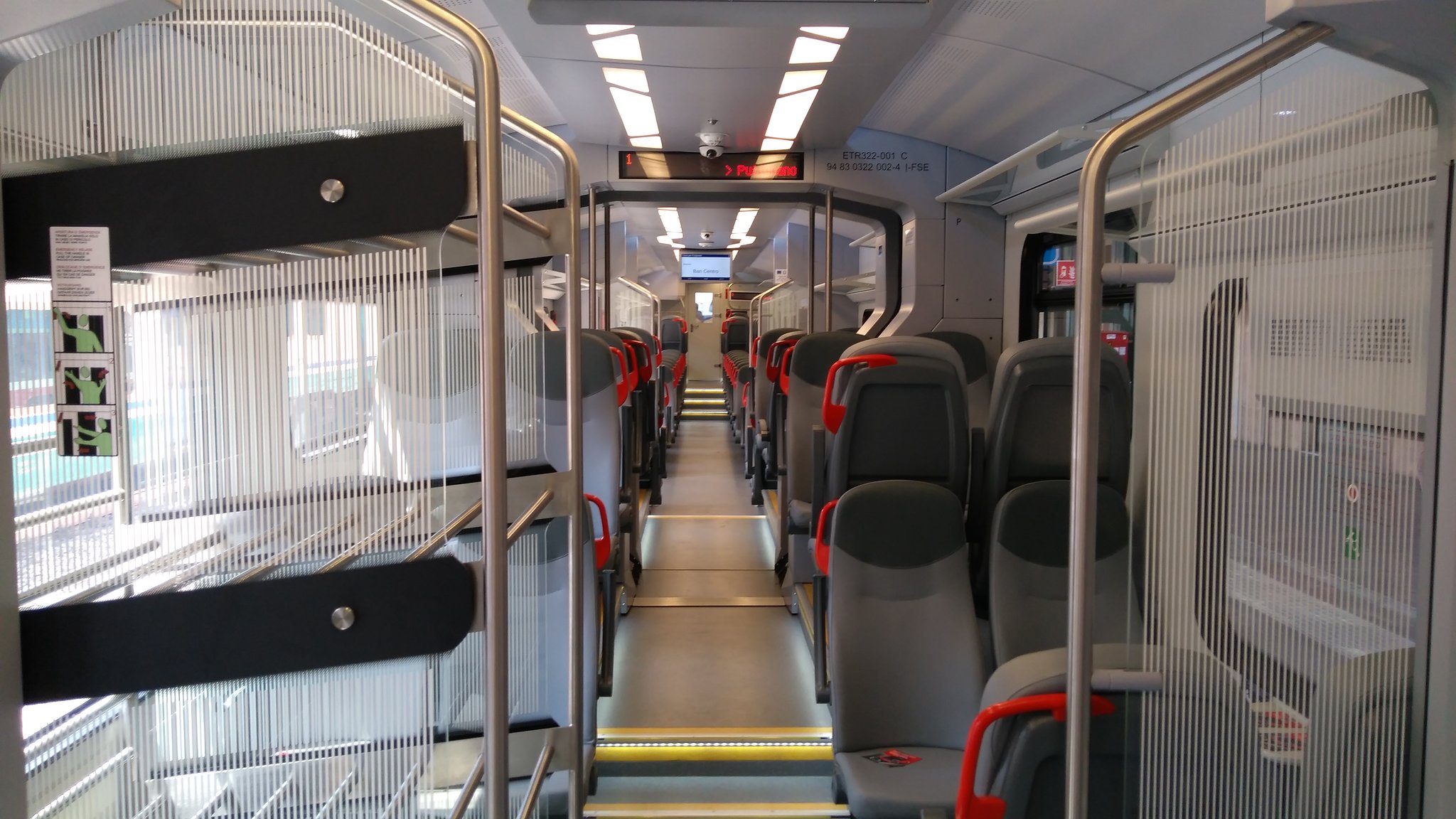 Newag-FSE Framework Agreement
In December 2015 Newag and FSE signed a framework agreement as part of which FSE also ordered five three-car electric multiple units. At the end of May 2019 the first of these five IMPULS 2 EMUs has received the authorisation for placing into service (APIS).
On 14 June 2019 four more EZT IMPULS 2 trains received the same authorisation. Consequently, all five three-car EMUs, type ETR 322, can run on electrified FSE lines in Italy.
In December 2018 FSE ordered six more vehicles. The two parties signed this contract on 10 May 2019. This means Newag is providing FSE with a total of 11 EMUs.
FSE is investing a total of 70 million euros in the new fleet.
Also read: