Siemens Mobility's first X-Wagen metro train has commenced passenger service on the Wiener Linien metro in Vienna.
Having completed extensive testing, the X-Wagen began service on the U3 line on 16 June. The train's inaugural run was ridden by Vienna City Councilor Peter Hanke, alongside project participants from Wiener Linien and Siemens Mobility.
The new train has capacity for up to 928 passengers, 46 more than the V-metro train it is replacing.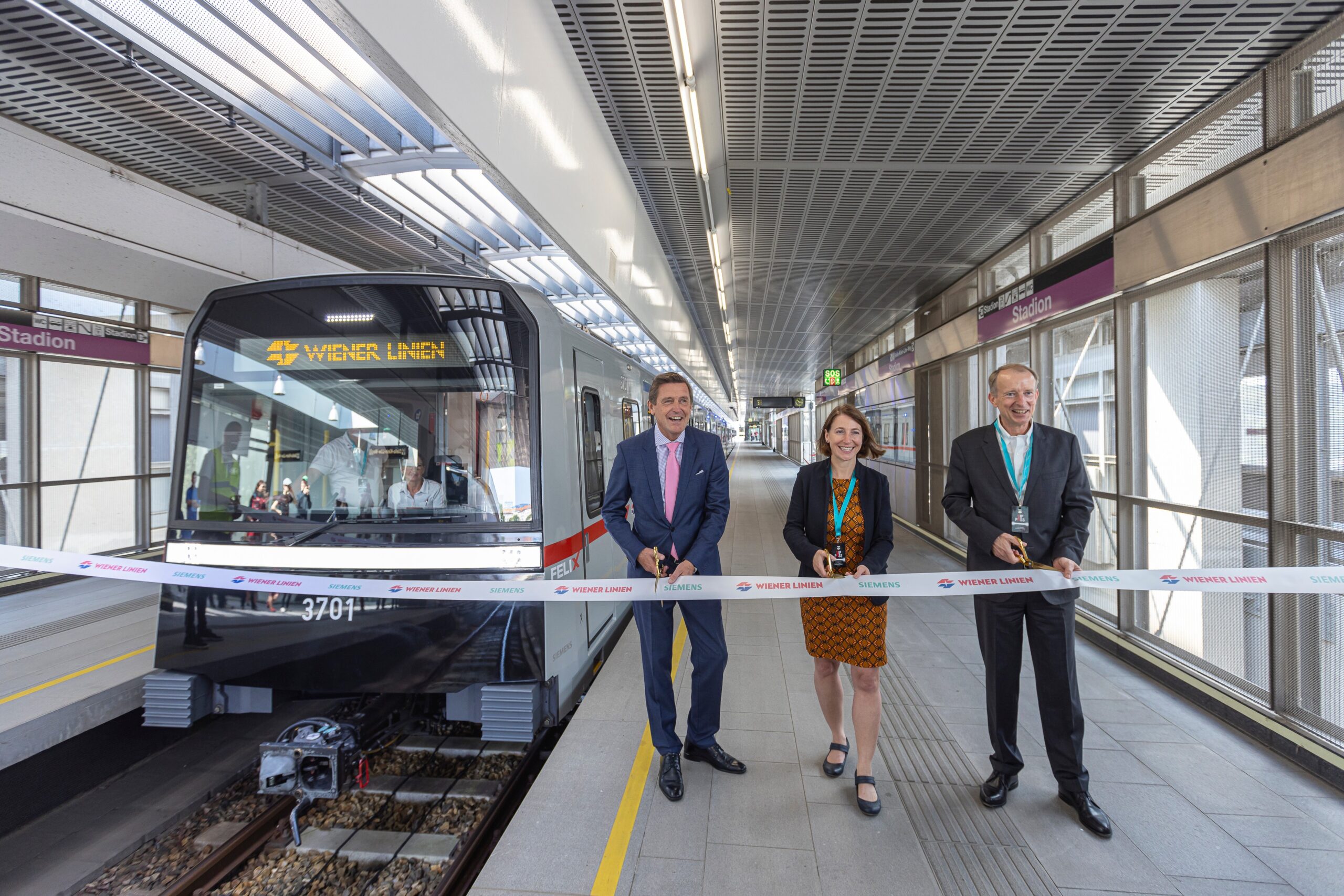 This launch also marks the first time that Siemens' new airless braking system is used in passenger service.
The airless system controls the vehicle's brakes using an electronic signal that is sent from the brake control unit to an intelligent actuator. The actuator has been designed to ensure excellent braking performance, even in poor rail conditions. By eliminating the need for compressed air components, this system also saves weight and installation space.
"This is a great day for Vienna and the Viennese public transport system. The X-Wagen metro is trendsetting for our climate model city. A sophisticated train with state-of-the-art technical solutions included and produced in Vienna makes public transport even more attractive and comfortable. The X-Wagen metro is part of the comprehensive modernisation of the Vienna public transport fleet, which also includes the new electric buses and trams."
To deliver an improved passenger experience, the X-Wagen metro features Siemens' Passenger Information Plus system, which provides continually updated travel information above each door. It also has an open-plan interior with spacious entry areas to speed up boarding and exiting.
The new model is now operating from Monday to Friday on the U3 line in Vienna. Over the next few months, additional units will follow, with the tenth X-Wagen metro scheduled to be delivered by the end of the year.
Furthermore, in the long term, the U5 line between Karlsplatz and Frankhplatz will start operating as Vienna's first fully automated metro line using the X-Wagen trains from 2026.
"By introducing the X-Wagen metro, the city of Vienna is taking a big leap into the future of digitalised transport. Innovations like the new passenger information system with real-time updates and the air-free brake system are making their world debut, and the fully automated operation coming later on the U5 line will provide great benefits."