Hitachi Rail has completed phase one of the production and rollout of its tri-mode Masaccio trains for service in Italy.
The manufacturer has now successfully produced 20 of these units, built for Trenitalia as 'Blues' trains at the Hitachi Rail factory in Pistoia.
This achievement marks the completion of the first tranche of an order for up to 135 trains of this type, which will run across Sicily, Sardinia, Calabria, Tuscany, Lazio and Friuli Venezia Giulia under a 1.23 billion EUR agreement.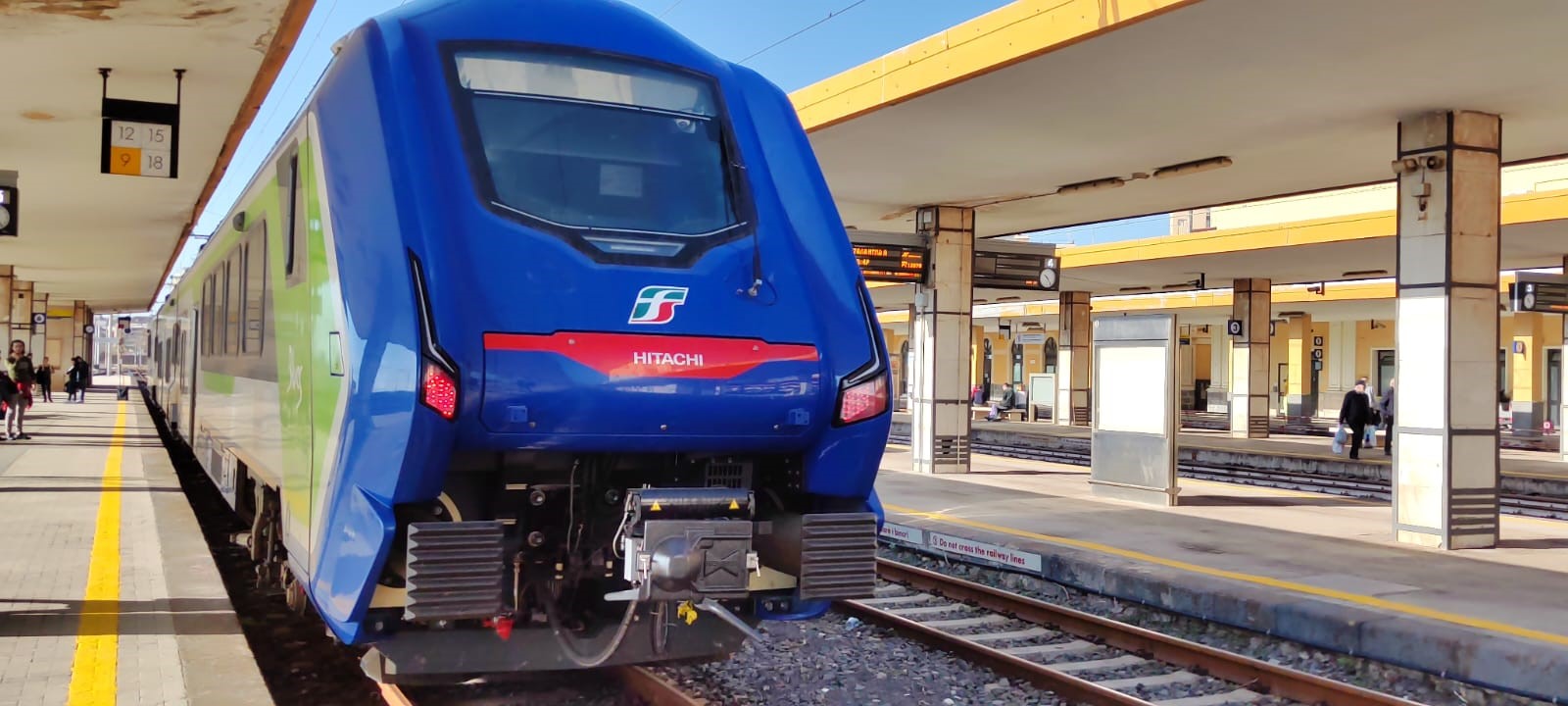 These units form the first European train fleet to use batteries as a major power source alongside electric and diesel power. This is made possible thanks to the batteries' capabilities to recharge while in service using the pantograph or traction motors.
In deploying this technology, Hitachi said it believed that the Masaccio trains would reduce carbon emissions and fuel consumption by 50% compared to standard diesel trains. This reduction is also achieved through the use of the DAS (driver advisory system) which identifies the optimal speed of each train for timetable reliability and the reduction of energy consumption.
This solution aims to overcome Europe's electrification challenges, as currently, more than half of European trains are powered entirely by diesel fuel, with around 40% of lines not electrified.
As electrifying these active lines would be costly and disruptive, Hitachi aims to offer an immediate solution that will help decarbonise passenger rail services.
"The roll-out of our cutting-edge Masaccio battery train marks an important step in our efforts to decarbonise European rail.
"With around 40% of regional lines across the continent remaining un-electrified, battery hybrid technology can have an immediate impact. In Italy, the tribrid Blues train is helping cut carbon emissions by 50% compared to existing diesel services. We know that consumers increasingly prioritise the sustainability of their travel choices. Trains like the Masaccio mean that we can ensure comfortable, clean and efficient rail is an option for as many people as possible across Europe."
The Masaccio platform was initially debuted at InnoTrans 2022, prior to the first unit entering passenger service in December.
The trains are built at a Europe-wide gauge and have European Rail Traffic Management System (ERTMS) digital signalling included onboard.