Ferrovienord and Hitachi Rail have signed a contract for 50 high-capacity trains destined for the Lombardy region in Italy.
This contract sits within a framework agreement signed by the two parties in 2018. The 50 high-capacity 'Caravaggio' regional trains cost 451 million euros. The trains in this order are to be delivered between October 2022 and October 2024. Hitachi Rail will build them in Reggio Calabria and Naples.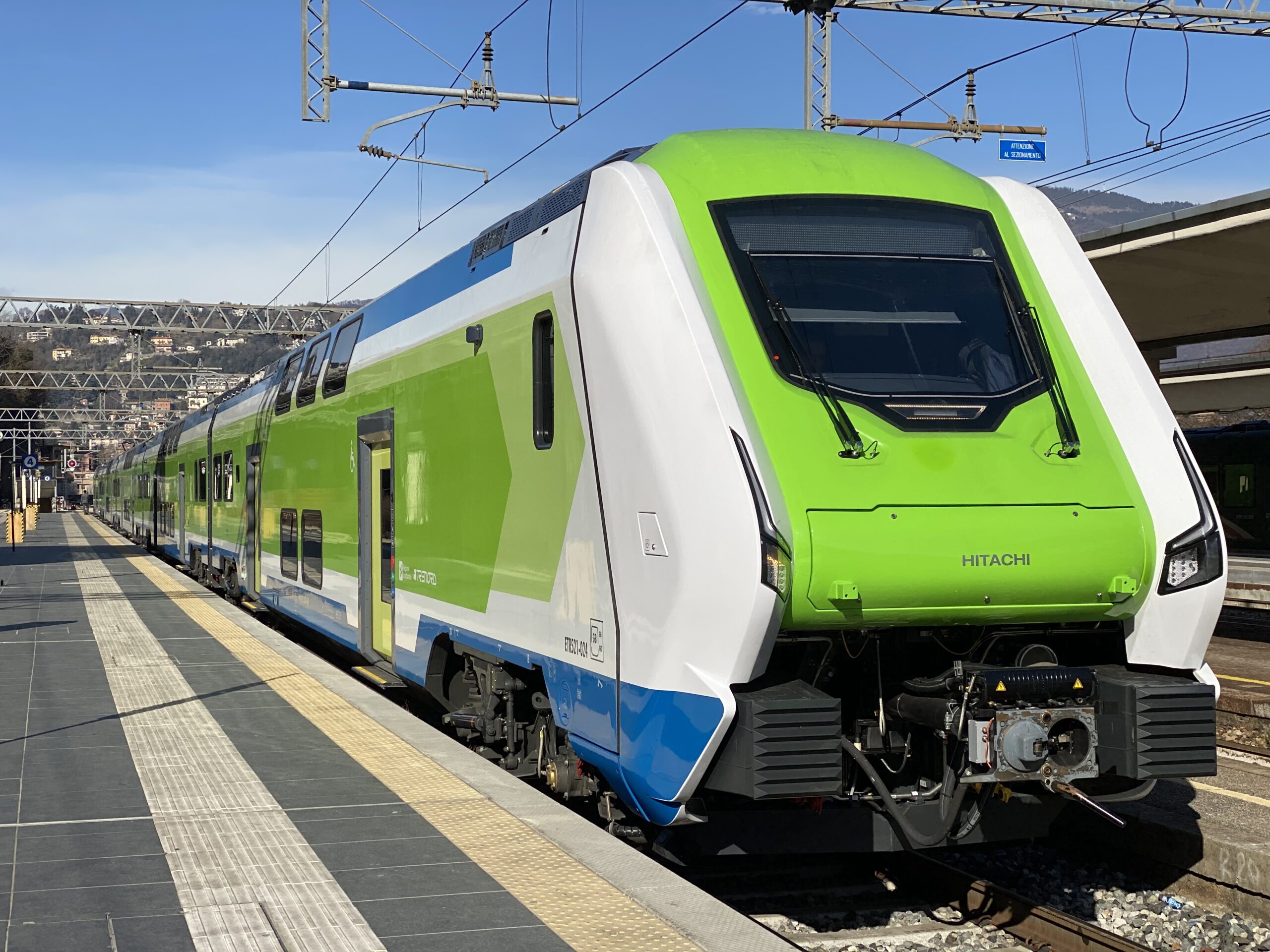 40 of them will be 5-car trains, while the remaining 10 will be shorter (4-car trains). Previous contracts have already seen 55 high-capacity trains being ordered. Of these, 30 have been 4-car trains with 21 already in revenue service, while 20 have been 5-car trains. Delivery of these will begin in December 2021. Finally, Hitachi Rail has also delivered 5 'Rock' trains, which are also already in revenue service.
This third supply contract is part of the Lombardy Region Plan, which entails the region's rail fleet renewal and a purchase of 222 new trains for 1.958 billion euros. 1.607 billion euros were approved in 2017 and updated in 2019 (176 trains, of which 105 are high-capacity) and integrated with the deliberation from 17 March 2021 for a further 351 million euros for the acquisition of a further 46 trains (26 high-capacity 'Caravaggio' trains – ten 5-car trains for the Malpensa airport shuttle and 16 4-car trains for the Bergamo airport shuttle – and 20 'Donizetti' medium-capacity trains for which the supply contract was signed in March 2021).