Ferrovienord and Hitachi Rail have signed a contract for 50 high-capacity trains destined for the Lombardy region in Italy.
This contract sits within a framework agreement signed by the two parties in 2018. The 50 high-capacity 'Caravaggio' regional trains cost 451 million euros. The trains in this order are to be delivered between October 2022 and October 2024. Hitachi Rail will build them in Reggio Calabria and Naples.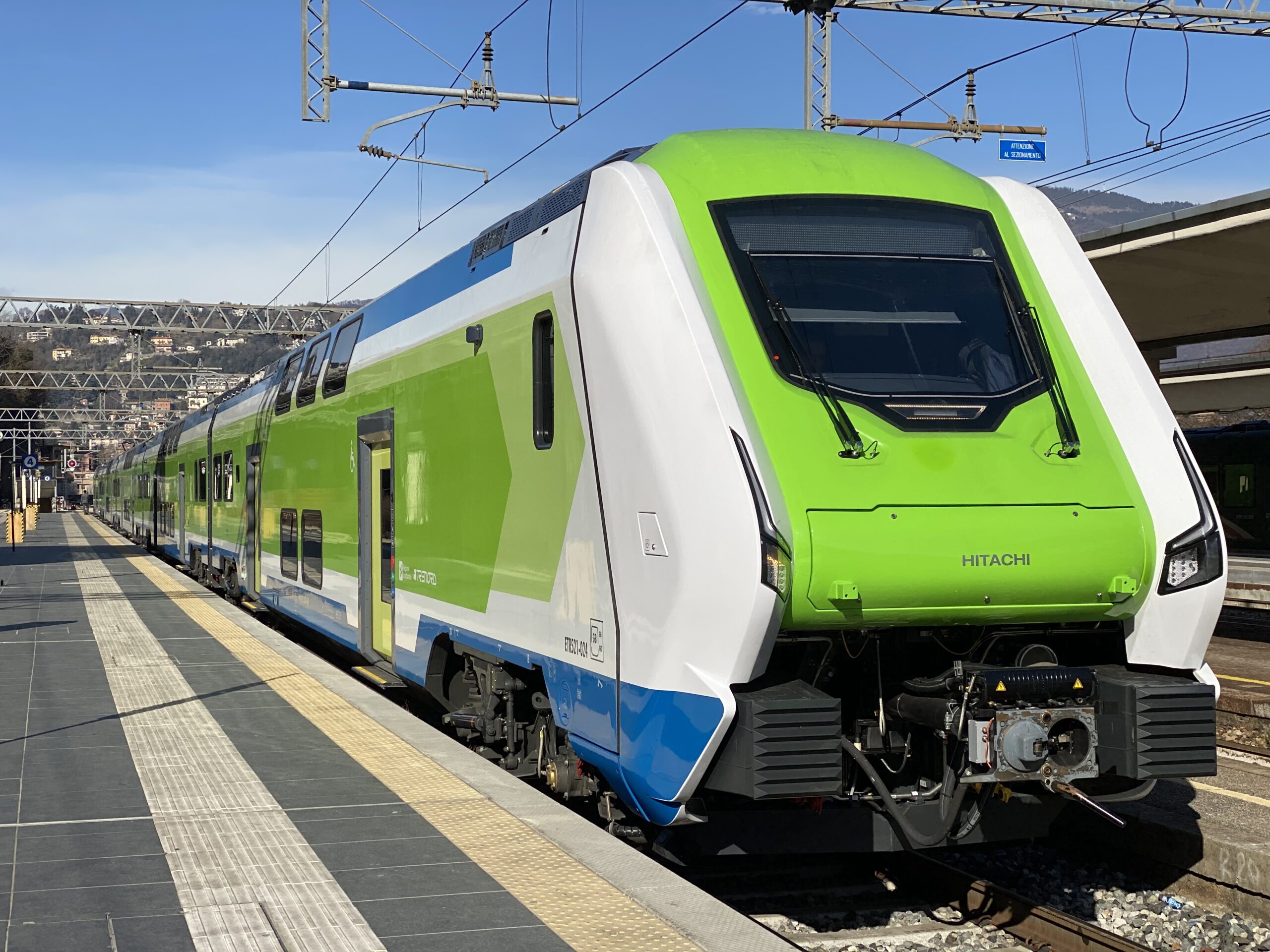 40 of them will be 5-car trains, while the remaining 10 will be shorter (4-car trains). Previous contracts have already seen 55 high-capacity trains being ordered. Of these, 30 have been 4-car trains with 21 already in revenue service, while 20 have been 5-car trains. Delivery of these will begin in December 2021. Finally, Hitachi Rail has also delivered 5 'Rock' trains, which are also already in revenue service.
This third supply contract is part of the Lombardy Region Plan, which entails the region's rail fleet renewal and a purchase of 222 new trains for 1.958 billion euros. 1.607 billion euros were approved in 2017 and updated in 2019 (176 trains, of which 105 are high-capacity) and integrated with the deliberation from 17 March 2021 for a further 351 million euros for the acquisition of a further 46 trains (26 high-capacity 'Caravaggio' trains – ten 5-car trains for the Malpensa airport shuttle and 16 4-car trains for the Bergamo airport shuttle – and 20 'Donizetti' medium-capacity trains for which the supply contract was signed in March 2021).
"The regional investments are gradually taking place: 36 new trains purchased by Lombardy Region are already in operation on the Lombardy rail network. When the overall delivery plan is completed, the trains in service will be – on average – 12-year old, the lowest level ever reached in Lombardy. This investment allows to replace the oldest vehicles of the fleet inherited from the State. No other Region has invested so much like we did from this perspective. The aim is to make rail transport more efficient. Offering brand new, state-of-the-art trains means improving passengers travel experience and all the efforts made by the Region are going in this direction."
Andrea Pepi, Hitachi Rail's Head of Sales & Projects Italy Rolling Stock, also said the company hoped that by providing attractive trains, people would be encouraged to switch to public transport and leave their cars at home, which was in line with its decarbonisation strategy.
The trains will have a top speed of 160km/h. They come with wifi and 220V and USB sockets, passenger information displays and energy-efficient LED lighting. The trains will not yet have level boarding. Instead, people with reduced mobility will access the trains via mobile platforms to compensate for the gap in the train-platform interface.
Technically, the trains will have ERTMS/ETCS, which will help with increasing line capacity. There will be bicycle racks and sockets for e-bicycles so they can be recharged during the journey.